'Call Chris Hansen?': TikTok Misses Joke About Imaginary Son's Hot Friends
TikToker Lola Cheeks has a recurring bit where she lusts after her son's hot friends. It's all above board—her son is in college, so his friends are all past the age of consent. Even safer: Her son and his friends don't actually exist.
On Cheeks' TikTok, she calls herself a MILF, only without kids. She's got a series of videos where she walks into a room wearing a revealing outfit titled variations on "When my sons hot friends are over." While most of her videos are between 300,000-400,000 views, a video she posted March 5 currently has over 2.5 million; but not all the comments are positive.
"Imagine someone's father saying 'when my daughters hot friends are over" @imcaarressa wrote.
"Could someone call Chris Hansen?" @monoclemikevike added.
"Man when I think my mom is terrible I then seee this video and I'm like ' I'm glad to have my mother' serious," @idkman790 said.
"May I never be this desperate in my old age," @resu5421 wrote.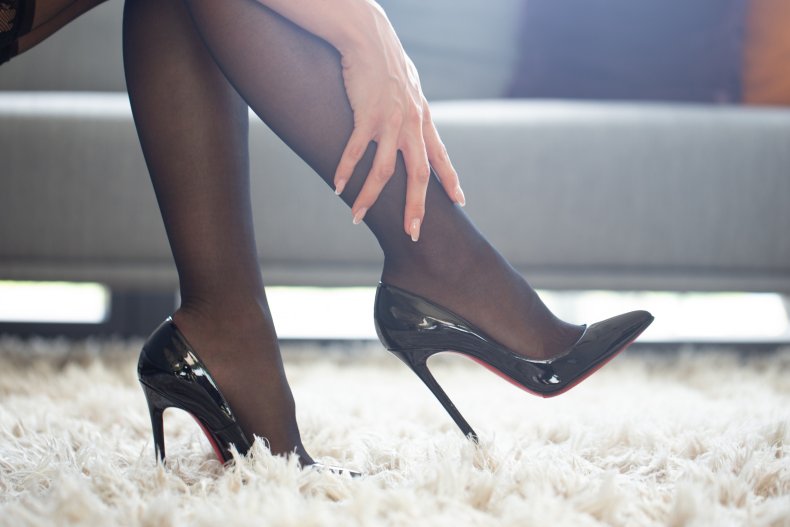 In a real situation, this would be inappropriate—and unwanted sexual advances are never welcome. For anyone who finds themselves in this situation, Anna Pulley, the Chicago Tribune's advice columnist recommends first telling the other person you're not interested. She also suggests saying you already are seeing someone, even if that's a lie. (More jokingly, she also suggests trying to be as unappealing as possible: dressing like Mary Poppins or steering every conversation back to dull topics.)
Otherwise, try to avoid being alone with the person giving the unwanted attention, and tell friends and other people about the situation so they can help usher you out of the situation if needed.
However, much of the backlash is likely from what's been termed the "age gap discourse" online. It was initially a response to Hollywood films and TV shows featuring an older male actor, perhaps in his 50s or 60s, paired off with a younger actress in her 20s. For example, in Entrapment, Catherine Zeta-Jones, 29 at the time, was paired off with Sean Connery, who was 68. Or in As Good As It Gets, Helen Hunt was 34—her love interest in the film was Jack Nicholson, who was 60.
But on Twitter, some users have taken things to extremes, according to Mel magazine, which cites one user on Twitter saying "Women in their twenties lack the ability to consent to sexual activity with men in their thirties. It can't be genuinely consensual because men in their thirties, and especially their forties, have all the power. It is therefore a highly dubious almost pedophilic relationship."
While there can be some issues with a wide age-gap—especially when it comes to a power imbalance—as long as all parties are consenting adults, relationships should be judged on a case-by-case basis. But when all parties don't even exist—that's probably okay.