'Call of Duty' 2019 Campaign & Multiplayer Teased - Is It 'Modern Warfare 4?'
During its quarterly investor call Tuesday afternoon, Activision revealed the first official details about Call of Duty 2019. Over the course of the chat, the publisher confirmed Infinity Ward's involvement, game modes and possible projections for the future.
Differentiating itself from 2018's Call of Duty: Black Ops 4, next year's title features what company President Rob Kostich described as an "entirely new campaign," as well as "a huge and expansive multiplayer world and some fun co-op gameplay." The main highlight there is, of course the inclusion of a campaign. Treyarch infamously scrapped the vast majority of single-player content from Black Ops 4, but it appears that was a one-studio decision.
The title was also described as a product, "rooted in the franchise's history" in a way that will hopefully appeal to the series' longtime fans. "It's worth mentioning again this fall's launch, I think, is going to resonate very powerfully with our community," Kostich said. Newly appointed CFO Dennis Durkin took that message one step further, adding "the team that's building this game for us in Activision is building what they believe the best Call of Duty we've ever built."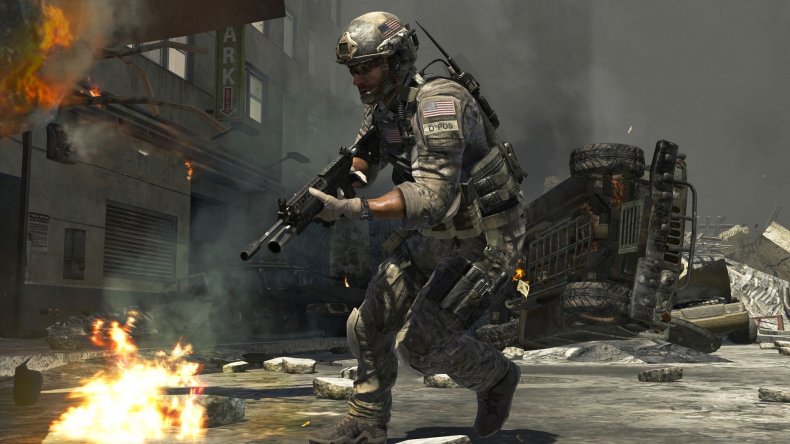 As difficult as it may be to wade through all the investor pandering, there are a few tidbits here that some fans believe might reference Call of Duty: Modern Warfare 4. Mentions of a campaign suggest this entry has a more cinematic focus than the last, and the appeals to history and longtime fans signal the return of a known-quantity subfranchise. Given IW's pedigree with the Modern Warfare series, a new chapter in that story seems like a sure thing.
Hiring patterns related to the project further cement the speculation. Over the past eight months, nearly a dozen former IW employees, including animators, Lead Game Designers and Art Directors, have returned to the studio. One would think such a uniform shift involves a product the reunited group is tangentially familiar with. It's also impossible to forget that, in March of last year, series voice actor Craig Fairbrass erroneously listed involvement with Call of Duty: Modern Warfare 4 in his Twitter bio.
In other words, the case of Call of Duty 2019 is either one of the industry's worst kept secrets or a massive coincidence. It's worth noting that, prior to the reveal of Black Ops 4 last May, many fans believed Treyarch could be working on Modern Warfare 4 as well.
Call of Duty 2019 is expected to release this fall on PS4, Xbox One and PC.
What are your thoughts on Call of Duty 2019 based on these quotes? Is Modern Warfare 4 finally on the way? Tell us in the comments section!