'Call of Duty' 2020 Leak May Reveal Cold War Theme, New Warzone Map & Modes
Call of Duty 2020 still hasn't been formally announced, but Activision's apparently leaky ship continues to spill new details from unlikely sources. The latest report arrives from Call of Duty content creator XclusiveAce on YouTube, who allegedly spoke with a source testing the upcoming game. Ace's video has since been reclassified as private, but the details therein have been fully recapped by folks like Charlie INTEL, eColiEspresso and more.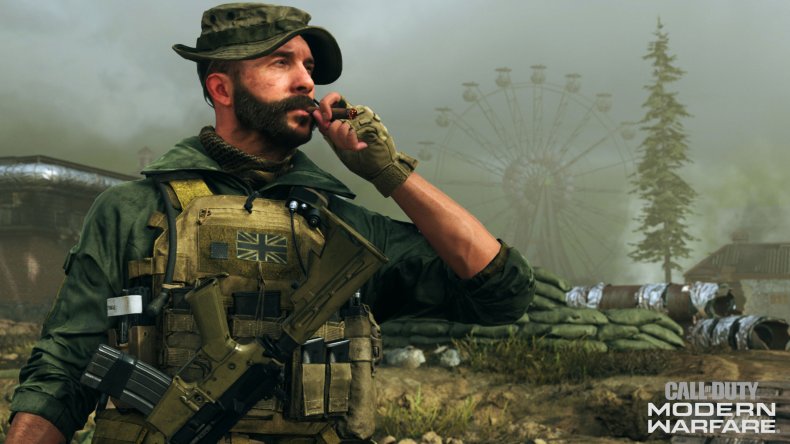 Here's what we've learned by combining the details from these various sources.
The game will feature base modes for campaign, multiplayer, Zombies and Warzone, making the 2020 title the most substantial Call of Duty offering to date.
The game was originally pegged for a Q3 2020 release, possibly sometime in September.
The Cold War setting is accurate, but the game's name was not revealed to this tester. Ergo, the game could be Black Ops 5, a Black Ops reboot or the oft-referenced Call of Duty: Black Ops Cold War.
Warzonefeatures a larger map more similar to Blackout in scope. The overview seen by the source featured at least 10 named locations, and none of them appeared to be based on past Call of Duty maps. The map itself had a Cold War theme.
Multiplayer matches are 6v6 with no Ground War.
Multiplayer features many Black Ops elements including a traditional mini-map without Fog of War and with an added compass. There is also a visible health bar with 150 health and auto-heal.
There is no mounting, but sliding, unlimited sprint and swimming return.
There aren't Specialists. Skills are replaced by a more freeform Field Upgrade system.
Classes are a hybrid between Pick 10 and classic. Includes primary, secondary, Perks, one piece of equipment, Field Upgrades and Wildcards. There is a set number of attachments.
Scorestreaks return, replacing Killstreaks. The tester has seen at least 16 of them.
There is no Gunsmith.
Featured weapons include an AK5 and SPAS-12.
There is no Gunfight mode.
A multiplayer mode might take place on the Warzone map. This may be a stand in for the lack of Ground War.
The tester has seen at least 10 maps, one called Tank and one small map on a boat.
The campaign is playable but unfinished. The game appears to be in a "good state" overall.
Given that the source clip is no longer accessible, we're somewhat limited in the specificity we can provide with regard to these latest Call of Duty 2020 leaks. That being said, much of the details align with the surfaced gameplay and other reports published about the unannounced title. If Treyarch is presumably designing the game as a Black Ops title, it makes sense for many staples from that franchise to make a comeback, especially in terms of its multiplayer design. It would appear that, even though developers across multiple Activision studios allegedly had to pull disparate unfinished assets together to complete this project, Call of Duty's likely next-gen debut could be massive in scope.
But, as with all leaks, it's important to take these new findings with a grain of salt. XclusiveAce isn't typically in the business of posting leaks, which makes us believe he feels the info he has is correct. However, his insider source may have provided some inaccurate information and is technically playing an unfinished game. Even if these details are true as of the time Ace published his video, details may change in the months leading up to launch. For example, it's said that the current build doesn't feature a Prestige system. Given how essential a feature like that is to the rest of the series, we imagine it will be added later on. Call of Duty 2020 is a still-developing game, but we can't wait to see what the seemingly Cold War Black Ops effort has to offer.
What do you expect to see from Call of Duty 2020? Do these leaked details sound accurate? Tell us in the comments section!