'Call of Duty: Black Ops 3' Update 1.29 Adds RPK to Zombies - Patch Notes
Call of Duty: Black Ops 3 version 1.29 has officially landed on PS4, Xbox One and PC. Activision Support just released the update's patch notes via a short post.
'CALL OF DUTY: BLACK OPS 3' VERSION 1.29 PATCH NOTES
New Features
The RPK has been added to the Mystery Box in the following maps:

The Giant
Der Eisendrache
Gorod Krovi
All Zombies Chronicles maps
Additional Notes
No guns visibly added.
Custom games glitch with players spawn without weapons not fixed.
File Sizes : PS4 1.442GB / Xbox One 2.62 GB/ PC 1GB
While update 1.29 isn't very substantial in the features department, the patch arrives just days after Treyarch Studio Head Dan Bunting told Polygon his team wasn't finished adding content to Black Ops 3:
"[Black Ops 4] is built to be expandable, adaptable, [and] it's going to evolve over time. We've gone into this knowing that we're making a game that can be played with friends across the board and going to be played for a long time to come, many years. We learned that lesson in a big way with Black Ops 3. We didn't necessarily build Black Ops 3 to be run like that. We just learned, evolved and adapted to run it that way. We're still not done releasing content for that game," Bunting told the publication.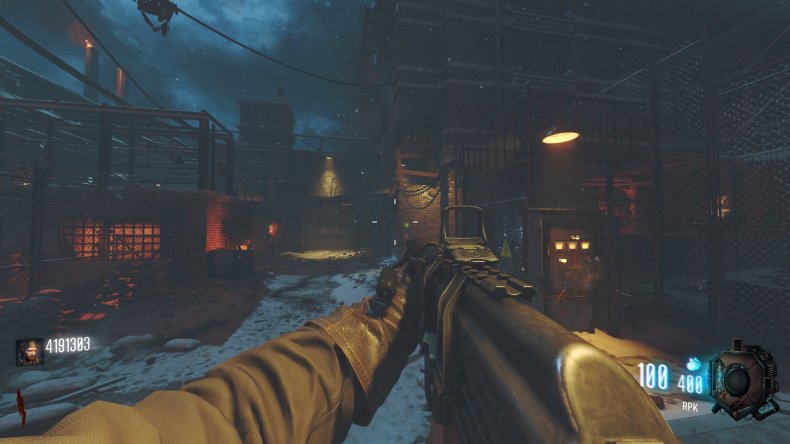 With that premise in mind, there's lingering potential for Black Ops 3 update 1.29 to add some secrets that aren't officially disclosed. The looming Memorial Day weekend opens doors for limited-time events, and the runup to E3 offers a chance for Black Ops 4 teases to be tucked into the previous game. We learned a lot about multiplayer and Zombies during last week's reveal, but we know almost nothing about Blackout battle royale. Might this patch hide some hints to pique our interest for things to come? It's up to fans to find out.
Call of Duty: Black Ops 3 is available now on PS4, PS3, Xbox One, Xbox 360 and PC. It appears the 1.29 update is only available on current-gen platforms.
What are your thoughts on update 1.29 for Black Ops 3? Does it hide any secrets beyond this single addition to Zombies? Tell us in the comments section!