'Call of Duty: Black Ops 4' Ancient Evil Pack-a-Punch & Pegasus Guide
Call of Duty: Black Ops 4 Ancient Evil is available to Black Ops Pass owners, and the new Zombies map is pretty complicated. Below, we'll tell you how to unlock Pack-a-Punch by riding Pegasus.
Riding Pegasus in Ancient Evil
In order to unlock Pack-a-Punch, you must first gain the ability to ride Pegasus to other areas of the map. Start by activating the Sentinel Artifact in the Amphitheater. This spawns a swarm of enemies you must endure until Pegasus comes to kill the rest.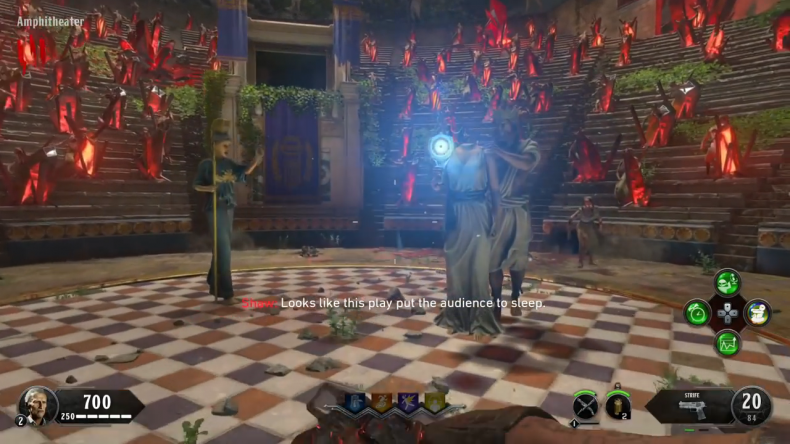 The next step is to find the Golden Bridle, which spawns in one of two locations. This is on a pedestal at the Intersection of Treasuries. Kill the boss and grab the goods.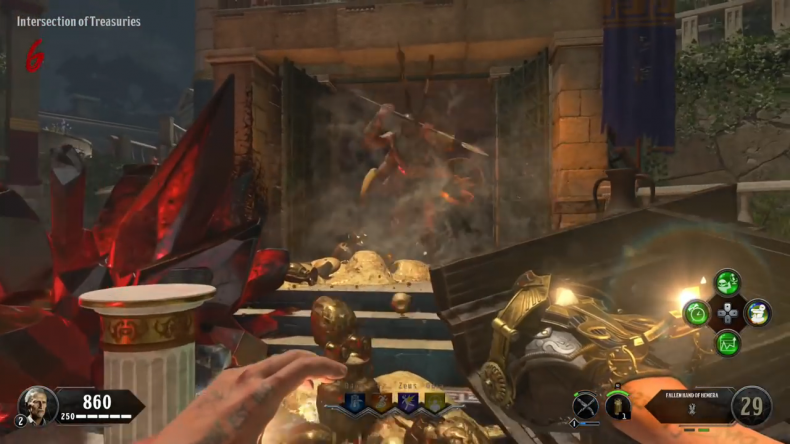 The process is the same for the second spot, which is in the Stoa of the Athenians. You'll see it on this pedestal right before the bridge. Again, a multi-arm boss will spawn that you must kill.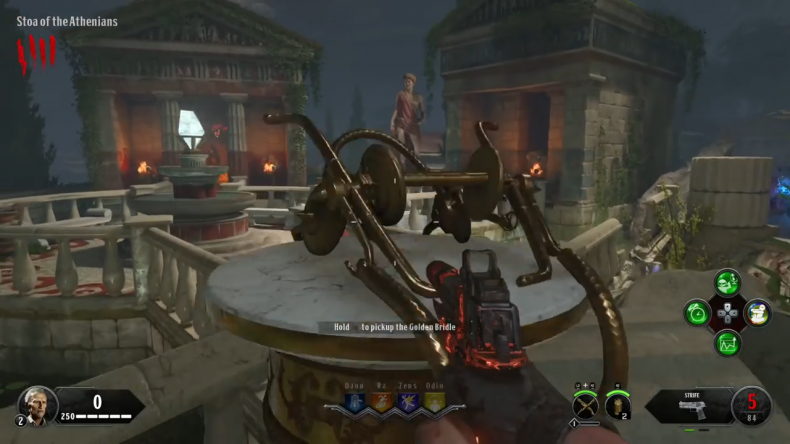 Golden Bridle in hand, the next step is to go to the large marked circle that appears at the Spartan Monument. Interact inside the circle to ride, and keep going till you reach the River of Sorrow.
Unlocking Pack-a-Punch in Ancient Evil
Once you've ridden Pegasus, you're ready to start unlocking Pack-a-Punch. The River of Sorrow space is much like the first section of the map in that it's a giant circle. Keep going around till you reach Python Pass. There may be an Eagle cage that you must shoot down with your Specialist weapon.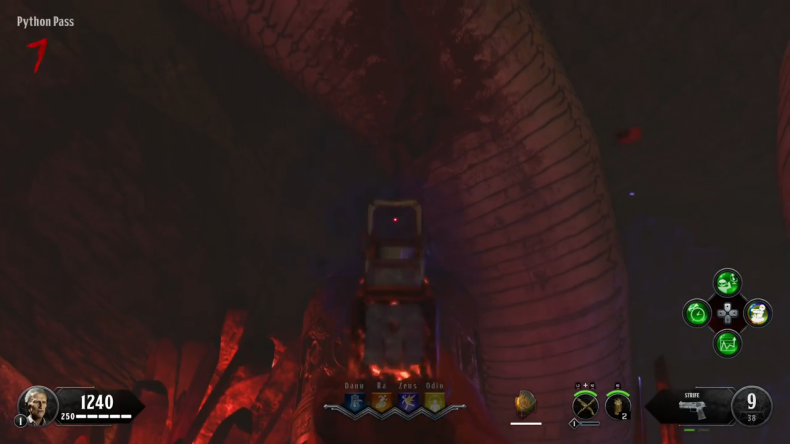 There's a second possible cage spawn in the Cliff Ruins too. Be careful, because a boss often spawns there.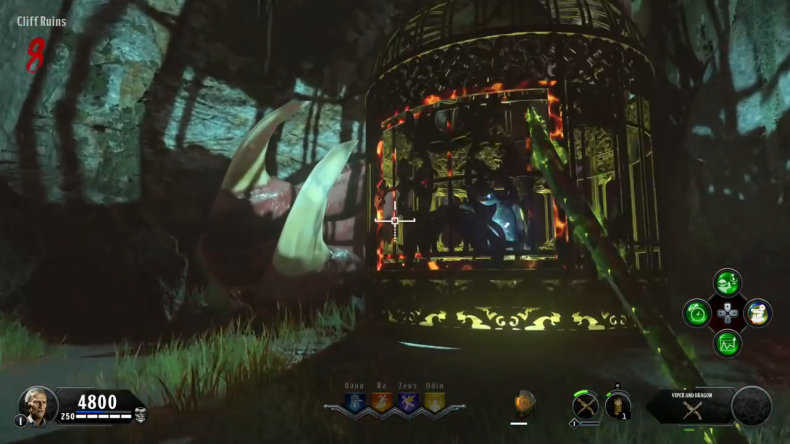 There may be more cage spawns, but the process is the exact same and they should all be in the same general area. Shoot two Eagle cages with your Specialist weapon to move on.
From the Ruins, take the portal back to the Center of Worlds. You'll start a huge boss encounter with Skeletons. Just keep killing them till the Pack-a-Punch machine appears from the rubble.
That's all you need to know to get started with the Ancient Evil map in Call of Duty: Black Ops 4. We'll have more guides detailing the full Easter Egg steps once they're known.
Call of Duty: Black Ops 4 is available now on PS4, Xbox One and PC.
What are your thoughts on Ancient Evil so far? Were you able to Pack-a-Punch? Tell us in the comments section!