'Call of Duty: Black Ops 4' Blackout 5 Big Facts - Player Count, Weapons & More
Call of Duty: Black Ops 4 has a Battle Royale mode called Blackout, and we still don't know much about it. That being said, here are five facts you may have missed during Thursday's reveal stream.
1) Player Count Unknown: During its reveal of Blackout, Treyarch never said how many players participate in each match. The Battle Royale standard is generally 100, but the final number in Black Ops 4 may be more or less than that.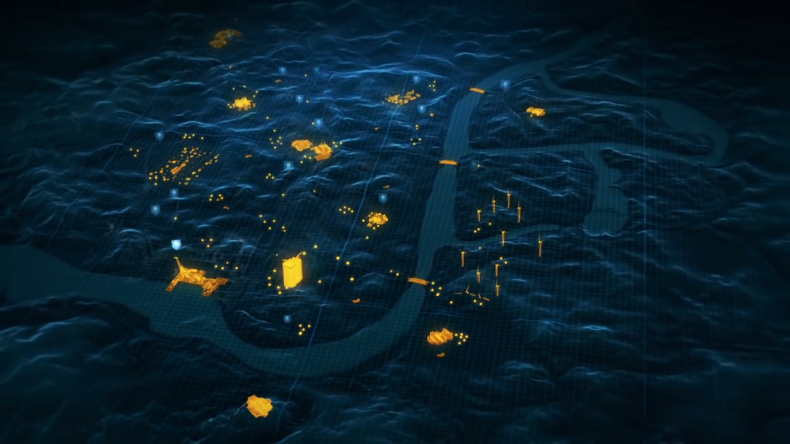 Speaking to GameSpot, Treyarch Design Director David Vonderhaar said, "We haven't actually decided. We have to create the best experience, and to create that experience in a Call of Duty universe, you have to try various flavors of that until you find the right one."
Sleuths on reddit counted as many as 140 player dots on the Blackout promotional graphic, but we'd advise fans to keep their match-size expectations in check. The official word is that Blackout will feature "the most players ever in franchise history against each other." That technically only means Blackout matches will be larger than Ground War's 18-player lobbies.
2) The Map Is Really Big: To accommodate the increased number of players, the Blackout map will also be huge. The space is a whopping 1,500 times bigger than Nuketown, which means players have lots of room to roam.
In terms of construction, it sounds like the Blackout map will essentially be a mashup of iconic maps and locations from the Black Ops franchise. In other words, several beloved arenas will be shoved into a single space. For example, sections of Summit or Nuketown might actually be named locations like Tilted Towers or Risky Reels in Fortnite.
3) Play As Black Ops Characters: When it comes to skins, those will mostly be focused on characters from the existing Black Ops lore. Hudson, Mason, Reznov, Woods and Menendez were mentioned during the reveal, with more likely to come. Especially considering Zombies characters will also be involved, Richtofen, Tank and Belinski may be joining the party too.
4) Not Announced For Switch: There's been all sorts of speculation that Call of Duty's Blackout mode might be playable on Nintendo Switch, but so far those rumors haven't panned out. The Switch wasn't mentioned at all during the Black Ops 4 reveal, so it would seem the hybrid system isn't part of the supported roster at all.
There's always the lingering chance for a surprise during Nintendo's E3 2018 Direct June 12, but this is another situation where fans might want to keep expectations in check.
5) How Weapons Work: Treyarch did not name any specific weapons during the reveal, but we do know that Black Ops 4 Blackout gives players access to beloved guns from across the entire Black Ops universe. So, everything like the Galil, Famas and Dredge might be in your armory.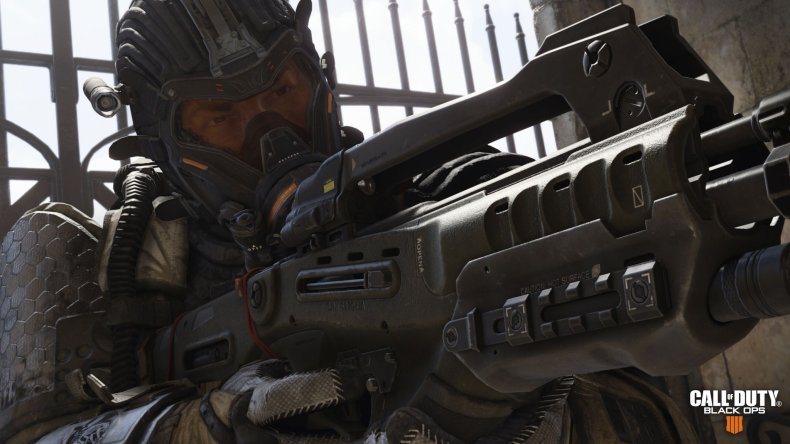 One thing we can confirm is that weapons in Black Ops 4 have undergone significant changes that will be present in Blackout. For one, each weapon will have its own feel and personality, with a new Predictive Recoil algorithm in play. Weapon attachments will also be unique to specific guns, and 3D tracers illustrate bullet paths as they happen. In other words, even old weapons will feel new in Blackout and the rest of Black Ops 4.
Call of Duty: Black Ops 4 comes to PS4, Xbox One and PC Oct. 12.
What are your thoughts on Call of Duty's new Blackout mode? Does it make Black Ops 4 a more attractive game? Tell us in the comments section!