'Call of Duty: Black Ops 4' Blackout Beta Date Revealed, Starts Sept. 10
Call of Duty: Black Ops 4 pre-order customers can enjoy the Blackout multiplayer beta starting Sept. 10 on PS4. The Call of Duty Twitter account made the announcement via a teaser Tuesday afternoon. Dates for Xbox One beta have not been announced, but the PC beta starts Sept. 14 and opens to the public the following day.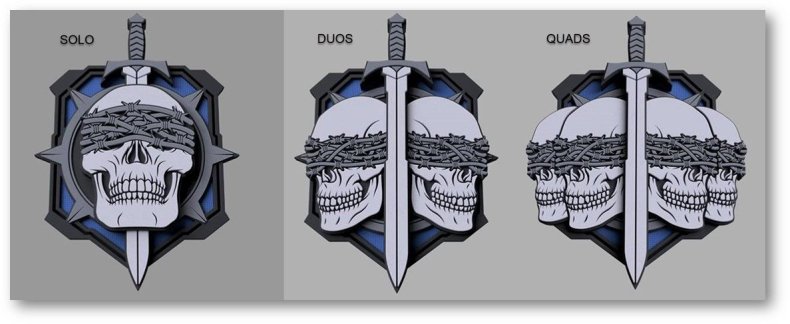 As corroborated via leaks and official information, Blackout features a single colossal map full of classic characters from the Black Ops universe. While players strive to be the last soldier standing in a barrage of gunfire, they'll loot iconic weapons and ammo of varying rarity. For times when guns aren't enough, sea, air and land vehicles will also be on hand to make firefights that much more interesting.
Today's Blackout beta reveal arrives mere hours after several Call of Duty-centric social media accounts changed their profile pictures to include the image shown above. After months of silence from the team at Treyarch, fans now know precisely when they'll be able to experience this highly anticipated Battle Royale suite for themselves. Activision had previously announced a September release window for the Blackout beta, and now we know its exact start date on PS4.
Just like the Black Ops 4 multiplayer beta before this one, access will be mostly restricted to those who pre-order the physical or digital version of Black Ops 4 from participating retailers. Beyond that, the best option for getting a key is to take advantage of a promotion exclusive to Comcast Xfinity customers. While the sign-up page is closed at this time, we imagine it will reopen before the Blackout beta begins. Simply enter your Comcast account credentials to get a key that you can then apply to a valid Call of Duty account. It's also possible the Blackout beta may open to the public after a few days, but that was not true of the multiplayer beta.
Call of Duty: Black Ops 4 is available Oct. 12 on PS4, Xbox One and PC. The Blackout beta begins Sept. 10 on PS4.
Will you be playing the Call of Duty: Black Ops 4 Blackout beta on PS4? What part of the mode are you most excited to see? Tell us in the comments section!