'Call of Duty: Black Ops 4' Blackout Free Trial Dates Announced
Call of Duty: Black Ops 4 features a new battle royale experience called Blackout, and soon everyone will be able to try it for free. Activision announced a week-long free trial period, during which anyone on PS4, Xbox One or PC can see what the mode is all about.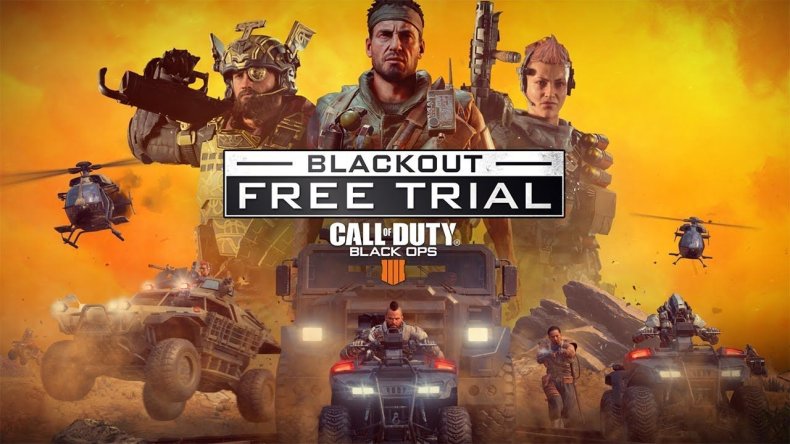 While exact deployment details have not been specified, Activision says the Blackout trial will be open to all from January 17 through January 24. During that time, interested parties will be able to download a free demo that includes just the Blackout portion of Black Ops 4. The release time of the trial is not listed, but most major features, updates or promotions for all Call of Duty games generally go live around 1 p.m. EST. This trial does not include access to any part of Black Ops 4's multiplayer or Zombies suites.
This free trial announcement is yet another curious wrinkle in the developing relationship between Blackout and the rest of the Black Ops 4 package. Late last year, Activision also announced the $39 Call of Duty Black Ops 4 Battle Edition for PC that does not feature the game's co-op Zombies offering. With this latest news, it would appear Treyarch and Activision also aren't averse to offering Blackout on its own. While not quite a confirmation, it fuels the fires of speculation that suggest Blackout may eventually become a standalone product or even a free download supported by microtransactions. This is the first free trial for Call of Duty: Black Ops 4 since the game released in October of last year.
Call of Duty: Black Ops 4 is available now on PS4, Xbox One and PC.
What are your thoughts on Black Ops 4 Blackout getting a free trial? Will the mode eventually be free forever? Tell us your thoughts in the comments section!