Call of Duty: Black Ops 4 players are frustrated by a problematic looting bug in Blackout that was exacerbated by the release of title update 1.03. The issue has become so prevalent that some of the mode's most popular streamers have quit playing until the issue is resolved.
For those who haven't encountered it, the Blackout loot bug prevents players from picking up dropped loot sacks that should otherwise be available to them. Especially in a mode like Blackout that relies so heavily on acquiring high-level gear from other players, a break in that system heavily disrupts the way that content is enjoyed.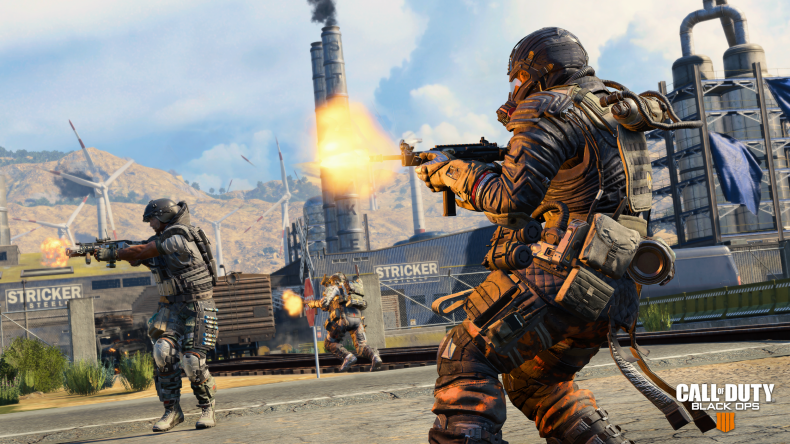 Frustration hit an all-time high on Friday when Twitch influencer Shroud was unable to collect loot during a stream. He later deduced that the problem may be triggered by picking up Max Ammo, which effectively meant that after looting one Quad it would be very difficult or impossible to loot a second time. This caused him to stop playing Blackout for a few hours while he spent some quality time with Zombies.
During that time, some users discovered a temporary solution to the problem on PC:
Settings > Gamepad Settings > Set "Enable Gamepad" to Disabled > Set "Blackout Item Pickup" to Press.
This means you won't be able to use a controller and pickups will work from a button press instead of a hold, but reports suggest the fix does work on PC. The loot bug exists on console as well, but there are no known workarounds for those platforms.
Even though there's a temporary fix available to some, it's worth noting that this issue was not addressed in, and possibly introduced by, the game's recent 1.03 title update. Bugs with splitscreen, Kill Cams and Challenges were polished in the patch, but no change was made to the looting system. Given how frequently Treyarch issues updates, and the fan outcry surrounding this particular bug, we don't imagine it will be bothersome for too much longer.
Call of Duty: Black Ops 4 is available now on PS4, Xbox One and PC.
Have you experienced this loot bug while playing Blackout in Black Ops 4? Does the temporary PC fix work for you? Tell us in the comments section!