Call of Duty: Black Ops 4 fans have been eagerly awaiting the full reveal of the game's Blackout battle royale mode, and recent teases on official social media channels suggest that day might finally be here. The Treyarch, Activision and Call of Duty Twitter accounts updated their profile pictures with the following image Monday afternoon.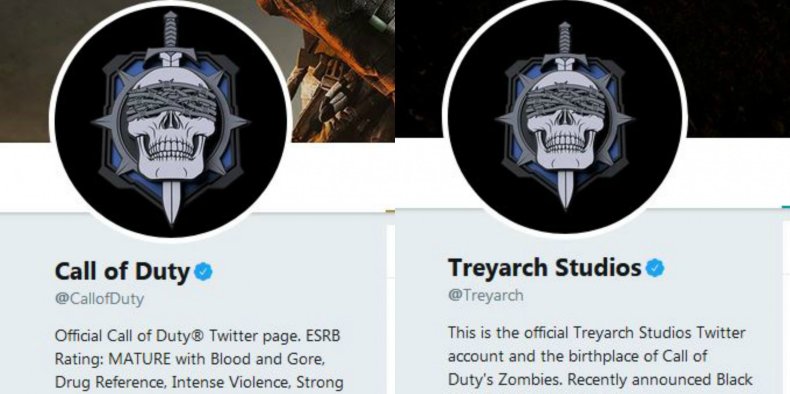 While this graphic is similar in design to the red and white skull logo used to advertise the Black Ops 4 multiplayer beta, the variation hints at its relation to a different mode. In this picture, we see a blindfolded skeleton with a sword and tinges of blue on the design's outer edge. In terms of its potential ties to Blackout, the blindfold may be most significant. Since the mode was first announced in May, Black Ops 4's developers at Treyarch have shared very little about it. We've been almost totally blind to the key details. This image appears to be symbolic of that unfortunate reality.
So, if Blackout is truly intended for reveal soon, the question then turns to when that reveal might take place. As we see it, there are two possible events worth bearing in mind. For one, the Call of Duty World League championships run Aug. 15 through Aug. 19. While major reveals aren't necessarily the focus of the event, it's possible Treyarch may have something to say towards the end of the tournament.
A slightly more likely option, though, is Gamescom 2018. Activision has routinely used Europe's largest gaming convention to test Call of Duty's competitive multiplayer mode. However, since that suite just passed through a two-week beta, Blackout seems like the perfect fit for a reveal and showfloor demo heading into September's private beta. Sony apparently won't be at Gamescom this year, which leaves a big press conference presence mostly out of the question, but it's possible the "reveal" could take place during the CWL champs with a demo playable at Gamescom next week.
Regardless of how the events take shape, Call of Duty fans everywhere have been more than a little curious to know how the franchise will put its own unique spin on Battle Royale. Leaks on reddit suggest the mode will feature at least 50 players and will have weapon loot and land, sea and air vehicles. Should that info be accurate, Blackout sounds a lot like PUBG with a Call of Duty mechanical flavor.
Call of Duty: Black Ops 4 comes to PS4, Xbox One and PC Oct. 12.
What do you hope to see from Blackout mode in Call of Duty: Black Ops 4? Will this mode contribute positively to the Battle Royale trend? Tell us in the comments section!