'Call of Duty: Black Ops 4' Blackout Trailer Reveals Battle Royale Gameplay
Call of Duty: Black Ops 4 brings Blackout battle royale to the masses, and we finally have a trailer that reveals what gameplay looks like. While there are lots of quick cuts in the two minutes of footage, there are a few key details we noticed.
Blackout separates itself from most other battle royale games by giving players a fully functioning wingsuit that enables gliding during deployment and when jumping from high ledges. It's in some ways a substitute for the advanced movement mechanics popularized by the Black Ops series, but there's presumably enough restraint there to keep the gameplay competitive. Also on the movement side, grappling hooks look to play a big role in letting squads zip between crevices.
A major point of emphasis for this particular trailer, though, are the arena's various locations based on iconic Black Ops maps. While the short clip doesn't show us every destination, there are plenty of them on display. Boat combat reigns supreme in Hydro, helicopters wreak havoc in Turbine and Nuketown Island is close-quarters insanity. We also get a quick glimpse of Cargo, Raid, Construction and Verrückt, which has apparently been renamed Asylum. True to the map's Zombies origins, the undead swarm visitors and drop special gear. Said gear includes a Monkey Bomb and an RC Car.
While it's difficult to confirm precisely which weapons are seen from every angle, it would appear most of Blackout's starting weapons are featured in Black Ops 4 . As the service-based mode continues to evolve, we suspect it won't be long before more guns are added to the armory.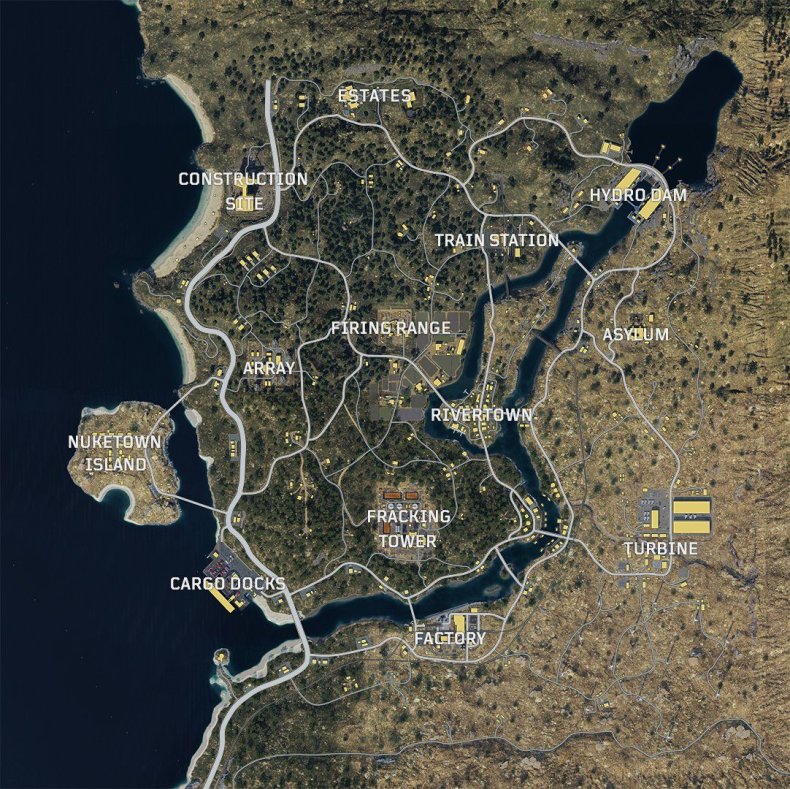 This Blackout trailer arrives in tandem with a Game Informer cover story that has revealed many details about Blackout over the past few days. We now know that the exclusively first-person experience features 80 players, as well as vehicles like ATVs, cargo trucks, boats and helicopters. We'll likely learn more about Blackout when its private PS4 Blackout beta begins Sept. 10 at 1 p.m. EDT.
Call of Duty: Black Ops 4 comes to PS4, Xbox One and PC Oct. 12.
What do you think of Call of Duty: Black Ops 4 Blackout now that you've seen it in action? Does this trailer make you more excited than you were before? Tell us in the comments section!