'Call of Duty: Black Ops 4' Blackout Zombies, Map & Player Count Revealed
Call of Duty: Black Ops 4 fans have long been asking for information about the game's Blackout battle royale mode, and we finally have details worth sharing thanks to the latest Game Informer cover story. Here's everything we know about player counts, vehicles, the Blackout map and Zombies.
Player Count, Vehicles and Zombies, Oh My!
Call of Duty: Black Ops 4 Blackout battle royale won't feature 100 players in each lobby like most other games in the genre. Instead, its developers at Treyarch believe the mode is best optimized for 80 players. Here's what Co-Studio Head Dan Bunting had to say about the decision:
"We're starting with 80 players, but we've gone higher than that. Whenever we launch a game as a beta or whatever, that's the beginning of something... There's a lot that can happen beyond that first impact of the game going out there." In other words, while the Blackout player count is stuck at 80 for now, it may not be that way forever.
Yet, while Blackout falls short of its battle royale brethren in some areas, it adds to the formula in others. One of such deviations is the addition of a light PVE element featuring Zombies. AI-controlled Zombies patrol portions of the Blackout map, and they apparently drop loot when you kill them. So, in addition to searching structures and dark corners of the map for the best items, slaying the undead might also give your character an edge.
Blackout's vehicles are central to the experience as well. As far as the upcoming beta is concerned, players can pilot cargo trucks, ATVs, a boat and a helicopter. In most cases, four or five players can hop in each mode of transportation and go for a ride.
The Blackout Map Mystery
In the hours following Game Informer's reveals, community influencers like PrestigeIsKey, HollowPoint and OGXRAYZ were sent cryptic pictures from official Call of Duty social media accounts. While largely unconfirmed, the assumption from Call of Duty fan site, Charlie INTEL, is that the images combine to form a larger view of the Blackout map. Here's a look at what's been connected so far.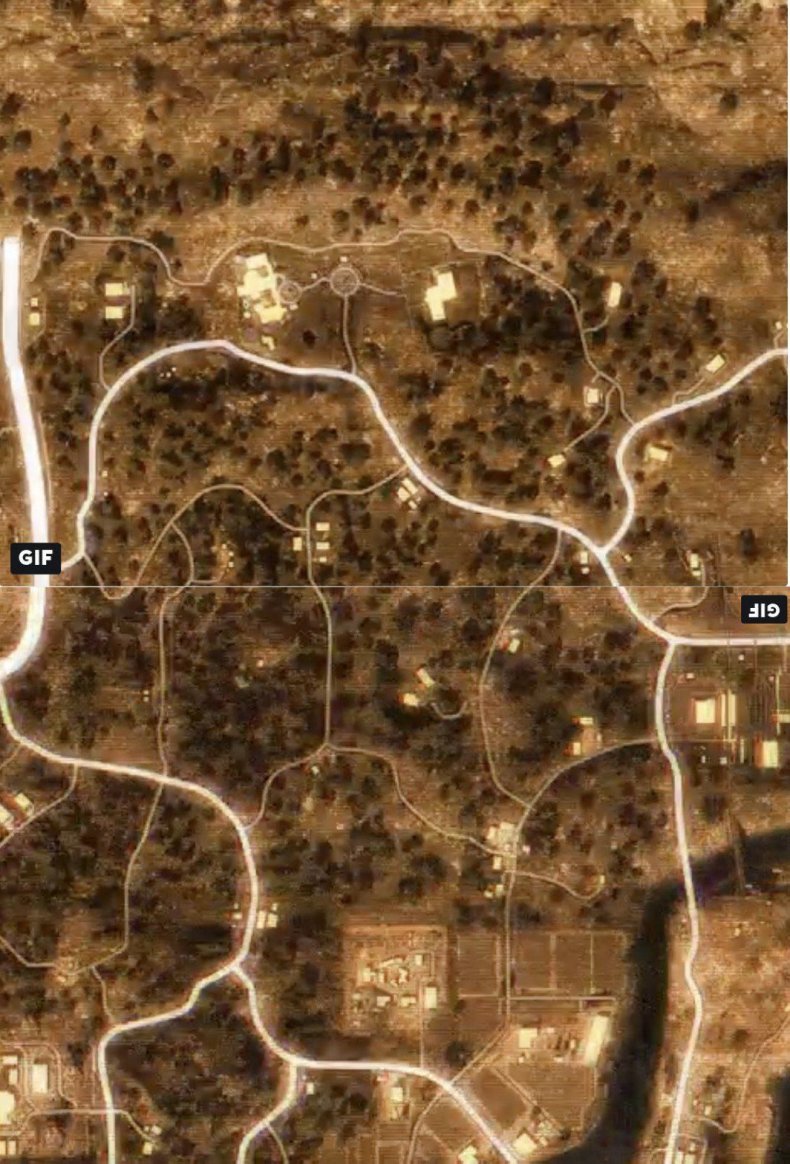 The map featured in Call of Duty: Black Ops 4 Blackout is essentially a mashup of classic franchise locations that come together to form the largest arena the series has ever seen. An iconic map like Nuketown, for example, is referred to as Nuketown Island, and it incorporates elements from the source map.
That's all we've learned about Call of Duty: Black Ops 4 Blackout for now, but we'll have more to share leading up to the Blackout PS4 beta that starts Sept. 10 at 1 p.m. EDT.
Call of Duty: Black Ops 4 is available on PS4, Xbox One and PC Oct. 12.
What are your thoughts on Black Ops 4 Blackout after reading this news? Are you surprised to hear that Zombies are coming to battle royale? Tell us in the comments section!