'Call of Duty: Black Ops 4' Mystery Box Edition Revealed at SDCC 2018
Call of Duty: Black Ops 4 was the focus of a special panel at this year's San Diego Comic-Con. While a portion of the hour-long festivities honored the 10-year anniversary of the popular co-op mode, Treyarch Zombies director Jason Blundell and writer Craig Houston provided a few new details about 2018's installment. This includes the opening cinematic for Blood of the Dead, which can be watched below.
The main feature of the show was the $199 Black Ops 4 Mystery Box Edition, which includes the items listed below. Pre-orders are live on GameStop and Amazon.
Black Ops 4 and Season Pass
Mystery Box packaging that screams when opened
FiGPiNS of the cast
A 1,000 piece Zombies puzzle
The first Zombies comic
Three litographs
Specialist patches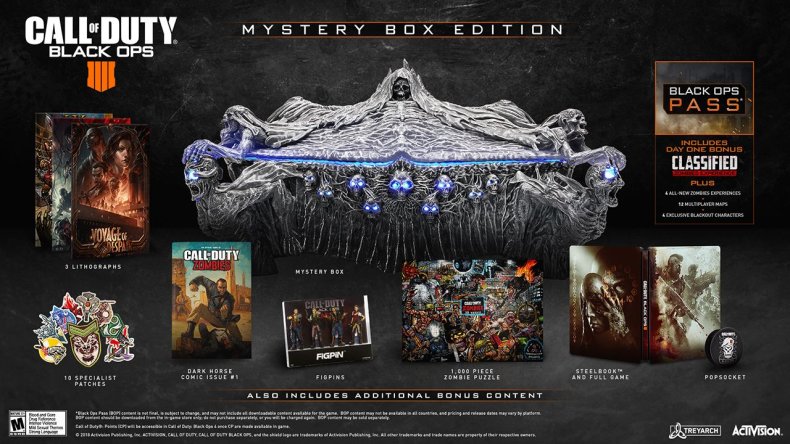 Those who'd like even more collectibles can also pre-order Zombies Origins collection statues right now. The hand-crafted depictions of Richtofen, Takeo, Nikolai and Dempsey are available for $249 each.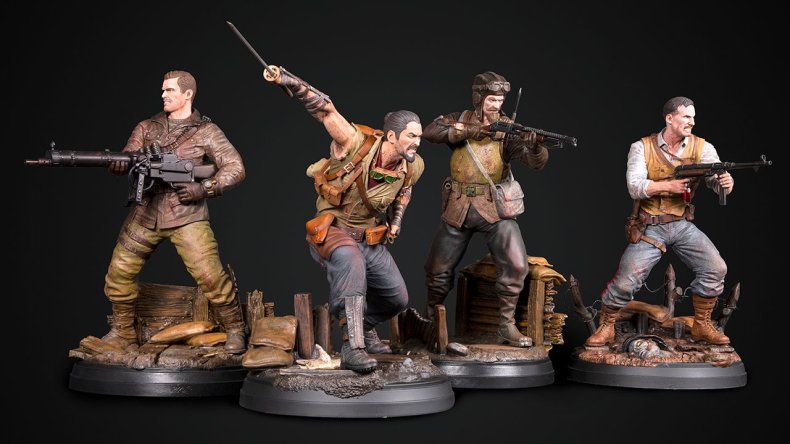 This news arrives a few days after the debut of a Black Ops 4 Zombies story trailer. In 2018's Zombies mode, players step into the shoes of Scarlett Rhodes, whose eccentric father has recently disappeared. While Rhodes and her trio of friends look for the missing man, they uncover a special artifact with powers strong enough to threaten the fate of humanity. When Call of Duty: Black Ops 4 launches Oct. 12, the game will feature three separate Zombies maps based on a gladiator arena, the Titanic and a remake of Mob of the Dead called Blood of the Dead.
Call of Duty: Black Ops 4 is available Oct. 12 on PS4, Xbox One and PC.
What's your take on the Zombies announcements from SDCC? Did this panel make you more excited to play Black Ops 4? Tell us in the comments section!