'Call of Duty: Black Ops 4' Has Season Pass, Exclusive to Deluxe Editions
UPDATE: The language on the site has since changed. It now reads:
"Black Ops Pass will be available as a standalone offering at a later date."
----
Call of Duty: Black Ops 4 will reportedly keep its Season Pass, despite many competitors ditching paid expansions for their current and upcoming games. In fact, the so-called Black Ops Pass is slightly more restrictive than it's been in years past. The details were revealed via a recent update to an Activision Support page.
True to franchise form, the Black Ops Pass gives players access to a bevy of paid DLC drops across all modes in Black Ops 4. This even includes the new Blackout Battle Royale mode teased during the game's reveal event in May. However, Activision has made some significant changes with regard to how that content is sold. For the first time ever, expansions cannot be purchased individually. To make matters worse, the Season Pass must also be purchased up front via Black Ops 4's Deluxe or Pro Editions. The post says this may change in the future, but we can expect it to stay in place for launch at the very least.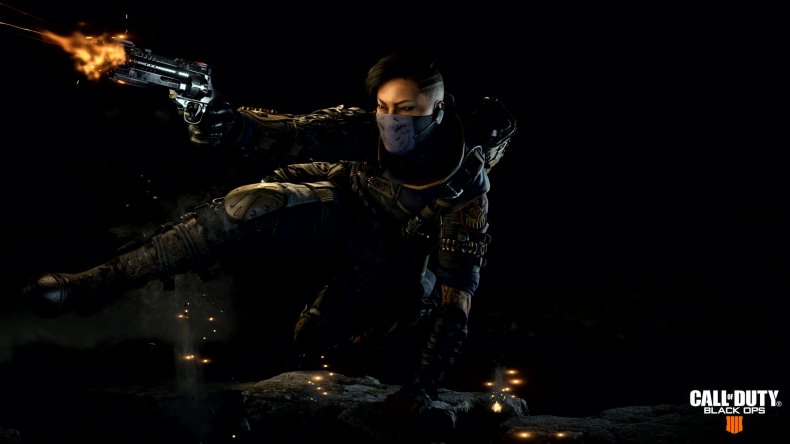 In other words, players can't opt in to DLC after purchasing Black Ops 4; the season pass must be purchased at the same time as the game. The support page also suggests those who want DLC should cancel all Standard Edition pre-orders and get a $99 Deluxe Edition instead. You could always take the risk of going standard, but then there's the chance of not being able to get any DLC if a standalone Black Ops Pass never goes up for sale.
Putting those new frustrations aside, the known content for the Black Ops Pass appears to be quite substantial. It hasn't been formally detailed yet, but the post does feature a barebones outline The pack includes the following:
An additional Zombies map at launch (called Classified)
12 multiplayer maps
Four Zombies maps
Four Blackout character skins
The changes made to the Black Ops Pass won't impact those who wanted the DLC to begin with, but it sets up an interesting dilemma for those on the fence. This is especially true considering many of Call of Duty's competitors, like Star Wars Battlefront 2, Battlefield V and The Division 2, don't have a Season Pass model at all. Activision took a similar stance with the reveal of its paid Annual Pass for Destiny 2 last week, but it remains to be seen if those free alternatives will be disruptive to Activision's aging business model.
Call of Duty: Black Ops 4 comes to PS4, Xbox One and PC Oct. 19.
What are your thoughts on the Season Pass plans for Call of Duty: Black Ops 4? Should Call of Duty start offering free DLC? Tell us in the comments section!