'Call of Duty: Black Ops 4' Zombies Guide - How to Get the Brazen Bull in IX
Call of Duty: Black Ops 4 features three main Zombies experiences, and this one focuses on IX. In this short guide, we'll tell you where to find all the pieces of the Brazen Bull to get this awesome shield. Before starting, you should know that the parts may take a minute to spawn in each location. If this first piece isn't where you expect it to be when you look, it may pop in later.
The first piece is located close to the spawn area. When you spawn, go right and you'll come to the temple of Ra. Go up the small staircase, which it opens up to a main room with statue and some sarcophaguses. The first piece spawns in one of a few places.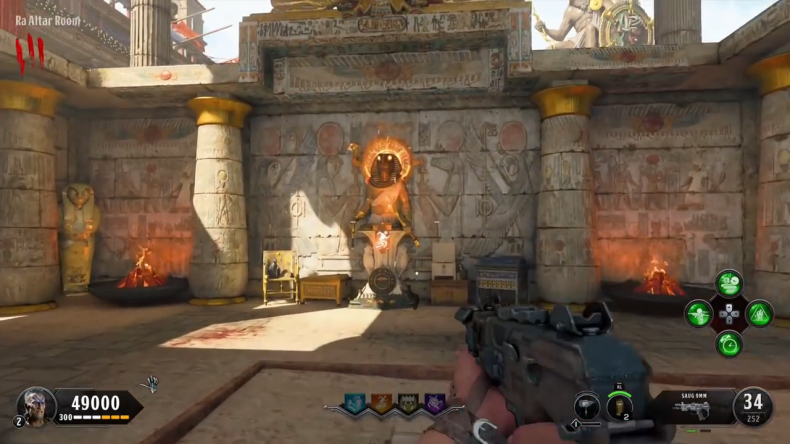 In the corner to the left of the stairs
To the right of the stairs
On the opposite wall with the egyptian mural
Once you have the first piece, go down the stairs you came from and follow the downward path under the map. Just past the shrine of treasure is a marked gate to go through. As soon as you pass through the gate, turn around and walk on the path with the large head statue.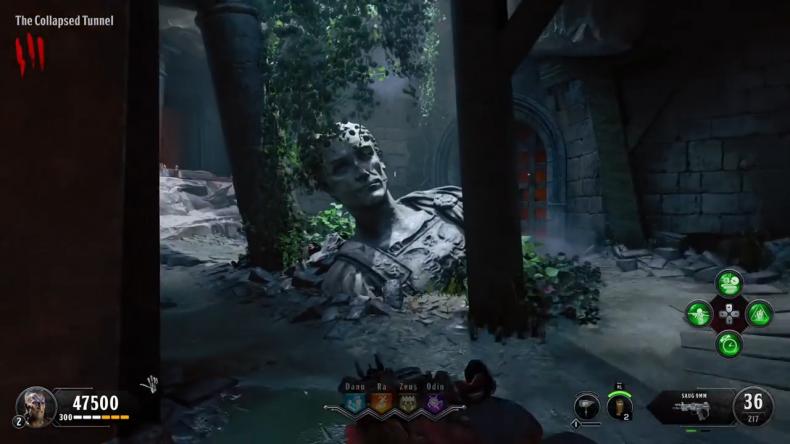 There's another gate right next to it. In that room behind the gate, you'll actually see the bench where you'll eventually craft the Brazen Bull.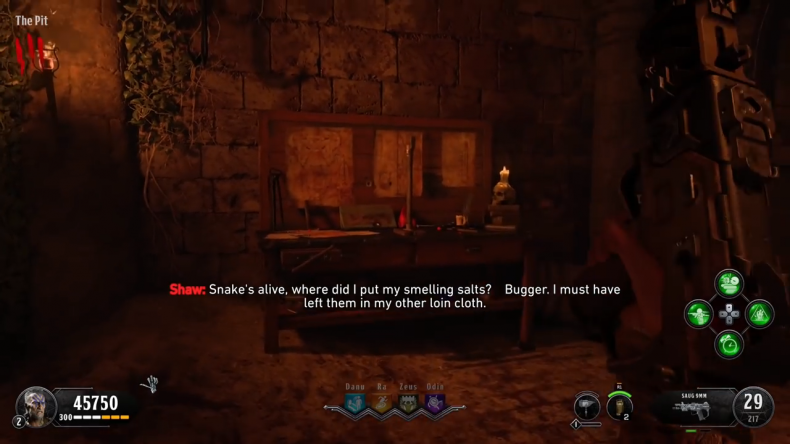 From that bench, turn around and go up the small set of stairs The path forks at the top of the stairs so go left till you come across another gate.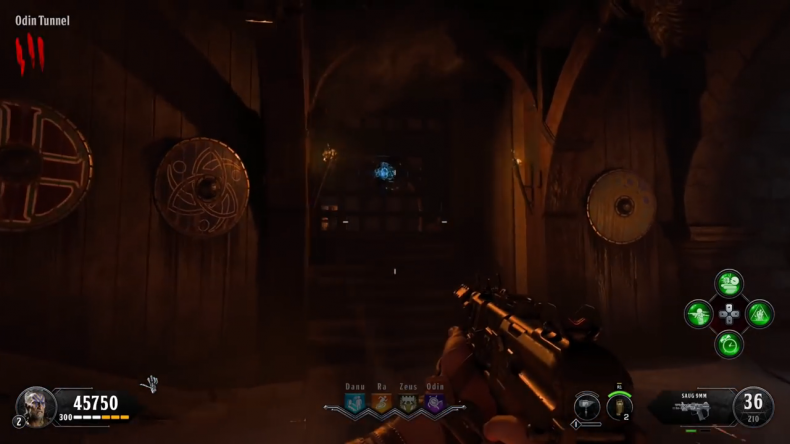 The second part is in the corner of the room behind that gate.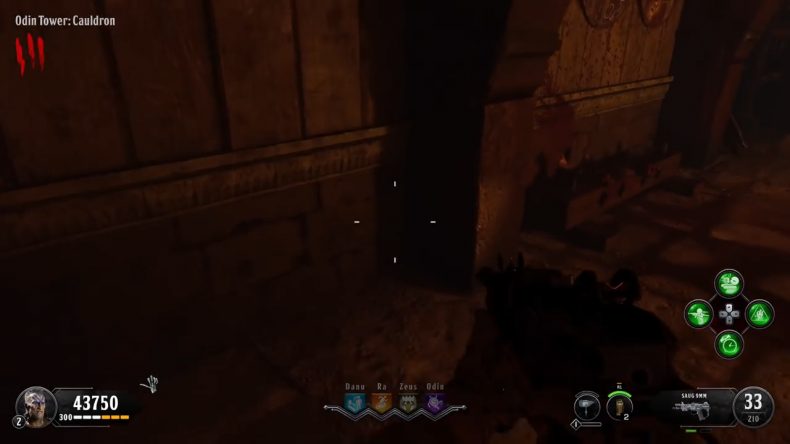 A piece may also be on this nearby shield rack up the stairs.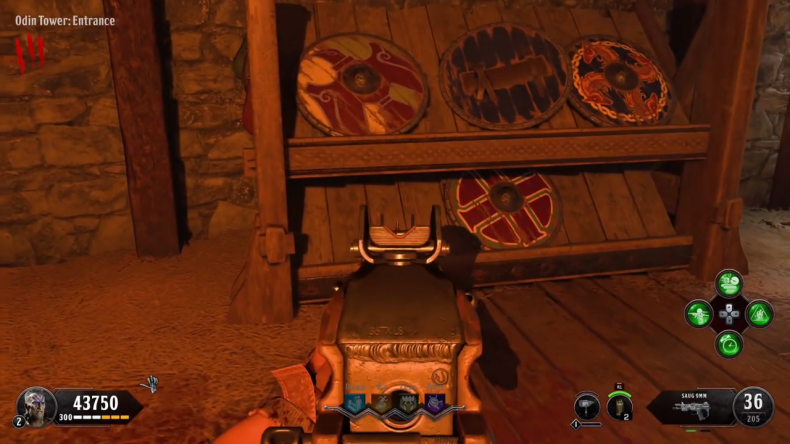 A piece may also be near a wooden barrel in the main room of Odin's Temple.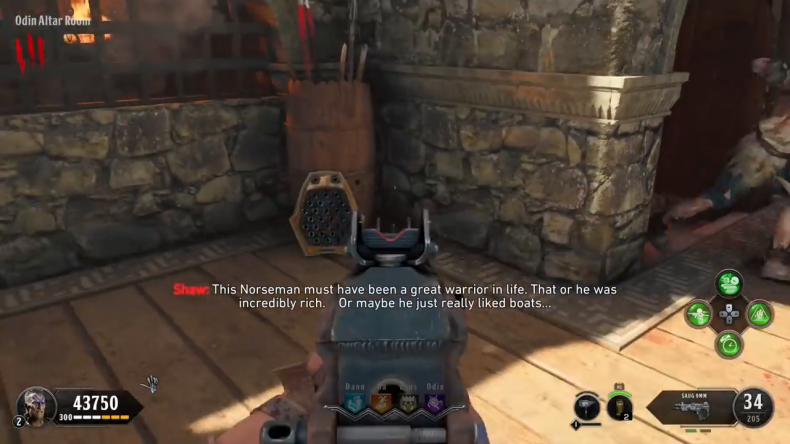 From Odin's temple, open the door and go across the bridge to the Temple of Zeus. This piece also has three possible spawn locations.
At the feet of this statue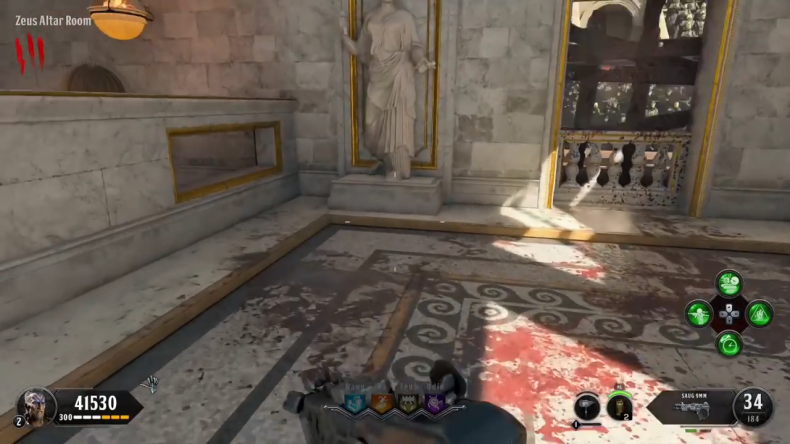 Go downstairs from the main temple area and look for a statue extending its hand.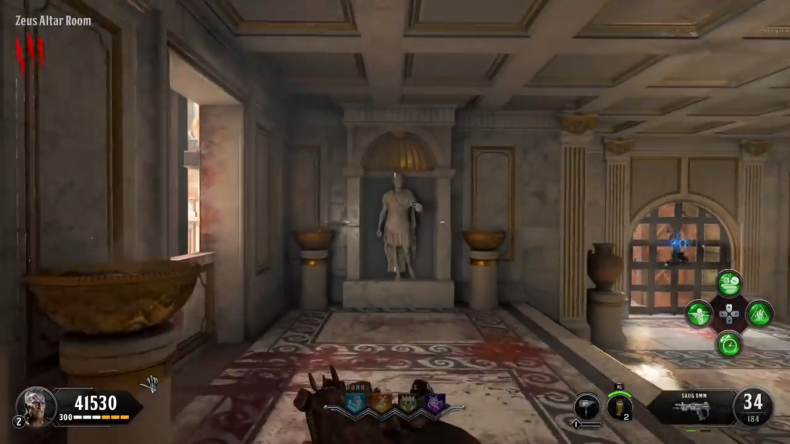 Go down some more stairs and you'll reach a basement area of Zeus' Temple. There's a large mural, and a part may be there.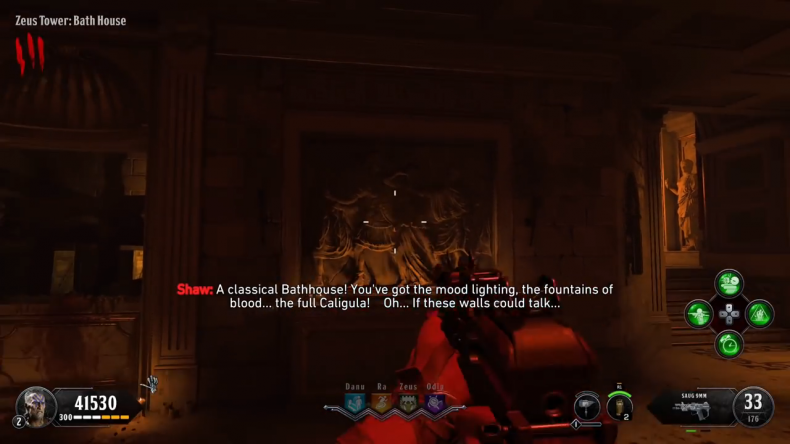 Keep progressing downward from that mural to the crafting bench we saw at the beginning of this guide. That's where you'll craft the Blazing Bull shield with all your parts.
That's all there is to know about getting the Blazing Bull so far. We'll be back with more Black Ops 4 Zombies guides as players learn more about each map.
Call of Duty: Black Ops 4 is available now on PS4, Xbox One and PC.
What are your thoughts on the Brazen Bull so far? Were you able to find each piece? Tell us in the comments section!