'Call of Duty: Black Ops 4' Zombies Story Trailer Reveals Plot & Characters
Call of Duty: Black Ops 4 Zombies has a brand-new story trailer ahead of a panel at San Diego Comic-Con this Thursday, letting fans know what to expect from this totally fresh chapter in the Zombies universe.
The trailer is narrated by Scarlett Rhodes, a young woman whose eccentric father has mysteriously disappeared. Rhodes unites with three friends, Diego, Bruno and Shaw, to find her lost family member. Along the way, she uncovers a mysterious artifact with unspeakable powers that threaten the fate of humanity.
The trailer does a solid job of obscuring what that artifact might be, but we expect it's some kind of magical staff that allows the co-op quartet to travel through time. The video also shows off weapons as well, and some of them combine several classes at once. One gun in particular functions as a shotgun, sniper and assault rifle at the same time.
During the Black Ops 4 reveal event in May, Activision announced this year's Zombies chapter would be separate from the series' established timeline. For the first time in Call of Duty history, Black Ops 4 will launch with three Zombies maps. IX, which is heavily featured in the trailer, takes players to a Gladiator arena. Mob of the Dead also returns as Blood of the Dead and Voyage of Despair traps teams on the Titanic to battle waves of undead.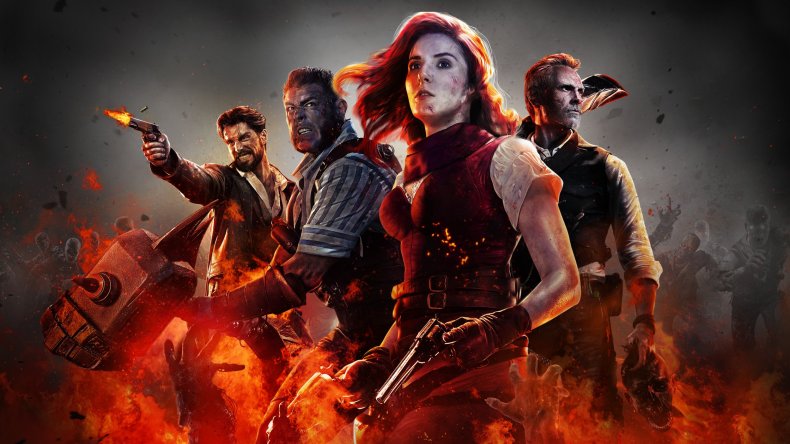 Given that 2018 marks the 10th anniversary of Call of Duty Zombies, Black Ops 4 Zombies intends to change things up while reinforcing the elements that made the mode so popular in the first place. Tough-as-nails Easter eggs will be as challenging to discover as ever, but additional rule customization and assistance from AI bots aim to make the experience more approachable than past iterations.
Beyond Zombies, Call of Duty: Black Ops 4 also offers enhancements in multiplayer and a battle royale mode called Blackout. Those who pre-order the game can participate in the multiplayer beta this August and a Blackout beta in September.
Call of Duty: Black Ops 4 comes to PS4, Xbox One and PC Oct. 12.
What's your take on Black Ops 4 Zombies after watching this story trailer? Are you excited to learn more about the characters? Tell us in the comments section!