'Call of Duty: Black Ops Cold War' Warzone Live Event Start Time and Info
Call of Duty: Black Ops Cold War is about to be revealed from inside Warzone, and we don't want you to miss a single second of the festivities. Below, we recap the event's official start time and offer up a few theories as to what to expect when the 2020 game invades Verdansk on Wednesday afternoon.
What time does the Black Ops Cold War Warzone event start?
According to official Call of Duty social media accounts, the Warzone live event is set to take place around 1:30 p.m. EDT on Wednesday, August 26.
Datamines suggest that, much like a Fortnite live event, players will be funneled into a special lobby prior to the start time so they can watch the event as it unfolds. We expect that lobby to open up around the 1 p.m. EDT hour. That time is, after all, when the vast majority of big Call of Duty announcements happen. It also gives fans 30 minutes to get their internet in order to ensure they don't miss the action.
What will happen during the Black Ops Cold War reveal event?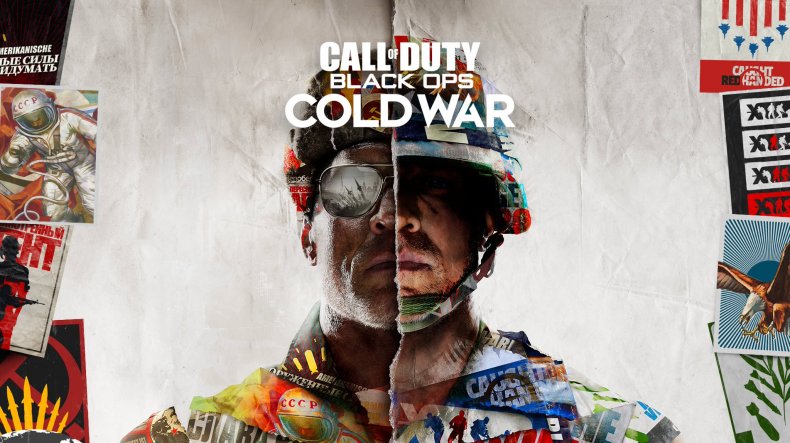 Unlike Fortnite live events, however, the rollout of this particular happening hasn't quite leaked at the time of publication. With that in mind, we'll outline a few interesting details worth knowing as you pile into Verdansk on Wednesday.
Woods is a pre-order bonus, which means you'll likely be able to start playing with him after Black Ops Cold War presumably goes up for pre-order Wednesday afternoon.
Alongside datamines of Woods during Season 4, leakers also found a special "Ascension" audio file that plays the following code: "7 15 1 2 19 7 25 6 13 6 7 15 14 0." These numbers were also played during the intro sequence to the original Black Ops and were removed from Modern Warfare at the start of Season 5. Given that Black Ops Cold War is likely tied to the existing franchise, maybe those files will be brought back for the reveal. Maybe they even have something to do with triggering the live event itself.
The previous bullet point brings us to this next one, which is about the discovery of a nuke in the final teaser bunker. Could that nuke bring major changes to Verdansk? Is that Ascension code responsible for triggering it?
Verdansk features lots of TVs scattered around the map, so those screens could be used to display any gameplay or campaign trailer Activision may or may not show.
It's unclear precisely how this Black Ops Cold War live event will play out, but these are just a few factors to keep in mind as the start time approaches.
Call of Duty: Warzone is available now on PS4, Xbox One and PC.
What do you think will happen during the Black Ops Cold War reveal event in Warzone? Will you be watching it live? Tell us in the comments section!