'Call of Duty: Black Ops Cold War' PS4 Open Beta Date Potentially Leaked
Call of Duty: Black Ops Cold War was officially revealed earlier this week, but one of the biggest questions from fans surrounds the highly advertised Open Beta. With the game's final release date set for November 13 on current-gen platforms, it's assumed those beta dates must be soon. Thanks to leaks from @InfoCoDEsp_ via COD Tracker, we might finally have a firm estimate for how soon they truly are.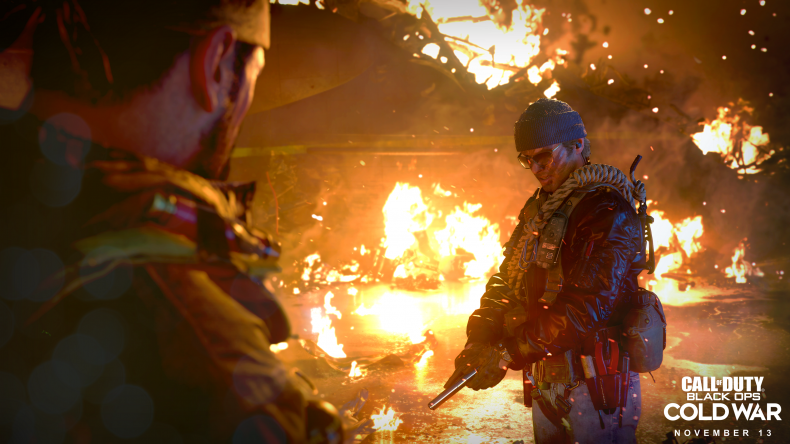 The source material reportedly arrives from an Arabic PlayStation Store page that, when translated, reads "early access for the Open Beta starts October 8." This much is allegedly revealed alongside a basic description of the game similar to those covered by most news outlets earlier in the week. Regardless of the extras, however, October 8 just might be the initial PS4 beta date for Black Ops Cold War.
Given the tight window this leak has to work within, the date does make sense. The game's publishers at Activision have confirmed a Black Ops Cold War multiplayer reveal for September 9, which would give fans about one month of hype before they can try it for themselves. It's unclear how the Open Beta will function on other platforms like Xbox or PC, but we imagine it will likely be similar to what we've seen in the past where PS4 early adopters can play for a weekend, followed by PS4 and Xbox pre-orders and then a third weekend with everybody on all SKUs. This is just speculation on our part, however, and we won't know the true rollout plan until it's officially revealed. Those details seem ripe for explanation on September 9.
Early access to the Call of Duty: Black Ops Cold War Open Beta is offered to those who pre-order any digital edition of the game, with PS4 being given carte blanche as the first platform to launch its test period. Those who pre-purchase the game in any physical edition are not given access to the Open Beta at all.
This news arrives alongside confusion surrounding the game's next-gen upgrade policy as well. While the current-gen version of Black Ops Cold War will be playable on PS5 and Xbox Series X via backwards compatibility, next-gen upgrades for physical discs can only happen between PS4 and PS5. On Xbox, consumers must either own the game digitally to get an upgrade or purchase an Xbox Series X disc that will also work on Xbox One. There are also Cross-Gen Bundles for both platforms as well, with upgrades generally adding $10 to the $59 sticker price.
Call of Duty: Black Ops Cold War is available November 13 for PS4, Xbox One and PC. PS5 and Xbox Series X versions will become available soon after the launch of those consoles.
What are your thoughts on the Call of Duty: Black Ops Cold War Open Beta following this leak? Will you be playing on PS4? Tell us in the comments section!