'Call of Duty: Black Ops Cold War' Release Date, Editions & More Leak
Call of Duty: Black Ops Cold War has been one of 2020's worst kept games industry secrets, and thanks to leaks from CODTracker, BKTOOR and Charlie INTEL we've now got all the major details fans want to know ahead of the game's Verdansk reveal later today. The game is set to release November 13 on current-gen platforms, so here's your full rundown heading into launch.
What is Call of Duty: Black Ops Cold War?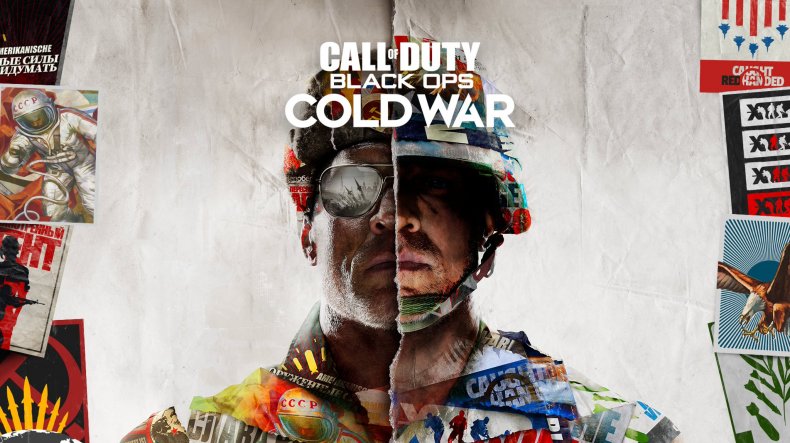 Below is a summary of the game's basic description based on datamined files from the above-listed sources:
Set in the early 1980s.
Historical single-player campaign based in East Berlin, Vietnam, KGB HQ and more. Play as Woods, Mason and Hudson in search of Perseus, a figure intent on destabilizing global power. It's a direct sequel to the original Call of Duty: Black Ops.
Multiplayer and Zombies included. Multiplayer to be revealed September 9.
What are the editions?
While pricing is not yet known for these editions, we know that Call of Duty: Black Ops Cold War will come in Standard, Cross-Gen and Ultimate Editions with unique pre-order bonuses such as the Frank Woods Modern Warfare Operator and access to the Black Ops Cold War beta.
Standard
Pre-order bonuses while applicable.
Cross-Gen
Pre-order bonuses.
Both gen versions of Black Ops Cold War.
Confrontations weapon pack.
Ultimate
Everything in the cross-gen bundle.
Land, Sea and Air Pack: Three Operator Skins, three vehicle skins and three weapon blueprints.
Battle Pass Bundle: Season 1 pass plus 20 tier skips.
So just like NBA 2K21 before it, Call of Duty: Black Ops Cold War is, indeed, forcing players to spend more money for their next-gen upgrades. But, without pricing details revealed at the time of publication, it's difficult to know just how egregious the PS5 and Xbox Series X path will be. We'll do our best to update this article with more details as they arrive from retailers presumably in the hours after today's official reveal.
Call of Duty: Black Ops Cold War is planned to be revealed at 1:30 p.m. EDT today inside the Warzone map of Verdansk. It's unclear precisely how the details will be presented, but this is largely what fans will likely know about the game once everything's said and done. Over the past few weeks the Call of Duty faithful have been focused on bunker codes and other viral teasers, so now it's time to see all those loosely defined plot threads finally come to fruition. Will the Warzone map be the same once the event is over? You'll have to tune in to find out.
Call of Duty: Black Ops Cold War releases November 13 for PS4, Xbox and Battle.net. Next-gen versions will arrive around the launch of those platforms.
What do you think of Call of Duty: Black Ops Cold War based on these details? Will you be paying for the cross-gen edition? Tell us in the comments section!