'Call of Duty: Black Ops Cold War' Reveal Recap: Release Date, Trailer & Beta
Call of Duty: Black Ops Cold War has officially been revealed, following an event that left players sprinting to the Stadium to avoid a nuclear blast. Now that the dust has finally settled, here's a recap of everything you need to know about the game including its release date, a first look at its reveal trailer and details about its upcoming multiplayer beta.
The Essential Details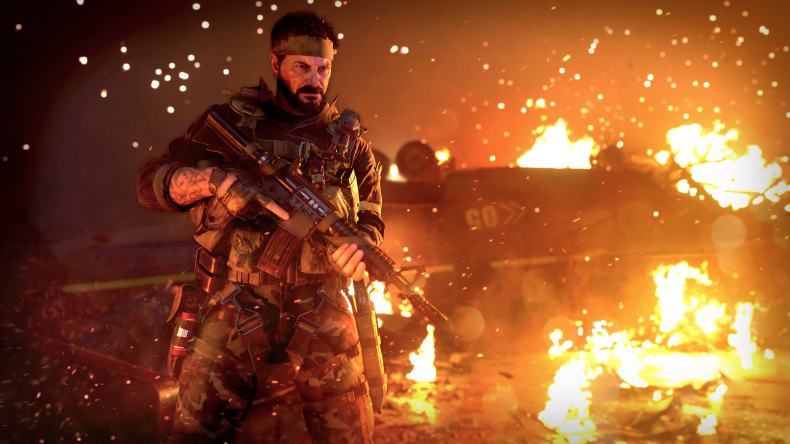 Release Date: November 13 on PS4, Xbox One and PC. Next-gen version dates to be announced later.
Developed by Treyarch and Raven Software.
Campaign, multiplayer, Zombies and Warzone.
Cross-play, cross-progression and a Battle Pass.
No paid DLC.
Multiplayer reveal September 9.
Shared progression with Warzone, meaning Modern Warfare earned content will carry over to the new game.
The game runs on a new graphics engine.
Upgrades and next-gen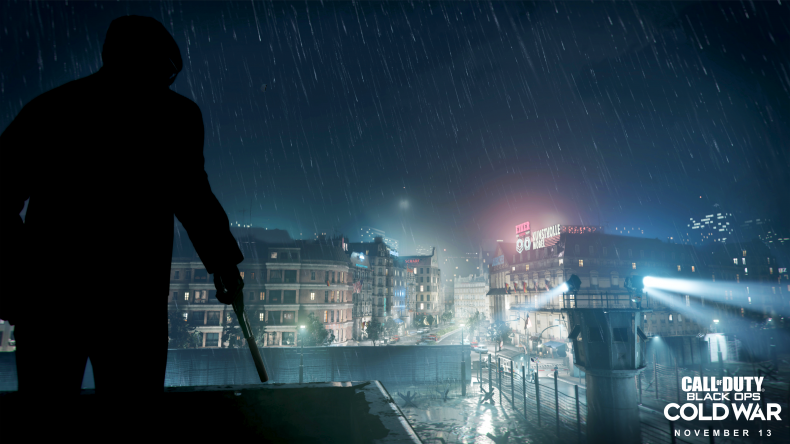 The standard next-gen version of Black Ops Cold War will cost $69.
Players can upgrade from current-gen to next-gen via the Cross-Gen Bundle (see below) or by paying $10, as long as you're staying in the same console family.
Campaign Details
Set in the early '80s and is a sequel to the original Call of Duty: Black Ops.
"Players encounter historic figures and learn hard truths as they battle around the globe through iconic locales like East Berlin, Turkey, Vietnam, Soviet-era Moscow and more."
Woods, Hudson and Mason return to hunt down Perseus, an asset bent on global destabilization.
It's possible to create your own character.
There are multiple endings triggered by player choice.
Editions, Beta and Pre-Orders
If all these details sound good to you, it's time to consider a pre-order. Here's what we know so far about the game's three editions: Standard Edition, Cross-Gen Bundle and Ultimate Edition.
All Digital Pre-Orders Include
Early Open Beta Access.
Frank Woods Operator in Modern Warfare and Warzone.
Beta dates are not known, but PS4 beta will start first.
Standard Edition ($59 current-gen, $69 next-gen)
Game.
Confrontation Weapons Pack.
Cross-Gen Bundle $69
Both current and next-gen games.
Confrontation Weapons Pack.
Ultimate Edition $89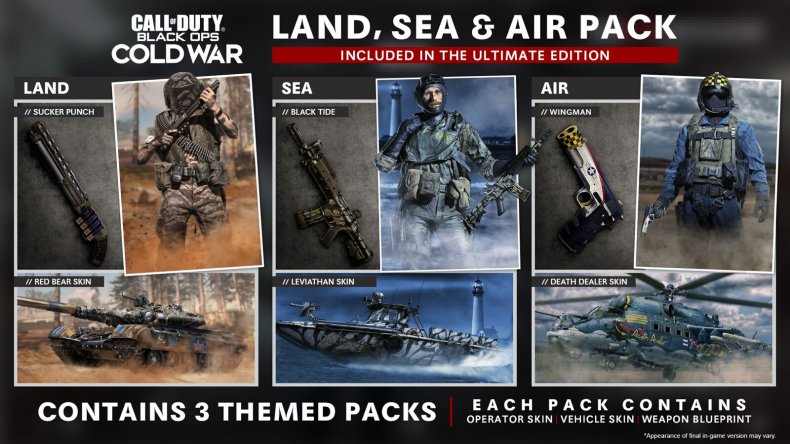 Both current and next-gen games.
Confrontation Weapons Pack.
Land, Sea and Air Pack: Three Operator Skins, Vehicle Skins and Weapon Blueprints.
Season 1 Battle Pass plus 20 tier skips.
10 Tier skips in Modern Warfare (digital only).
That's all you need to know about Call of Duty: Black Ops Cold War following today's reveal.
What do you think of Black Ops Cold War based on this trailer? Will you be pre-ordering any of the three editions? Tell us in the comments section!