'Call of Duty: Black Ops Cold War' Servers Down With Blazing Gator Error, Activision Confirms
Update: Server function is slowly returning to normal as of 3:14 p.m. EST. Expect server queues while the player population returns. The original article is below.
----
Call of Duty: Black Ops Cold War servers went down Friday morning, and now Activision is once again hit with another connectivity outage as of Tuesday. The publisher announced the event via its official Online Services page Tuesday afternoon, and the issue has yet to be formally resolved.
Around 1:30 p.m. EST, players began noticing an increase in errors when attempting to connect to Black Ops Cold War. Instead of being locked behind a server queue, which was a common result of Friday's outage, this one yields a message that says "the Call of Duty: Black Ops Cold War server is not available at this time. Please try again later or visit Activision's Online Services page." The dialog is further classified as "Bravo 345: Blazing Gator." Server status website Downdetector has received nearly 6,500 unique outage reports since the game went offline at the above-listed time.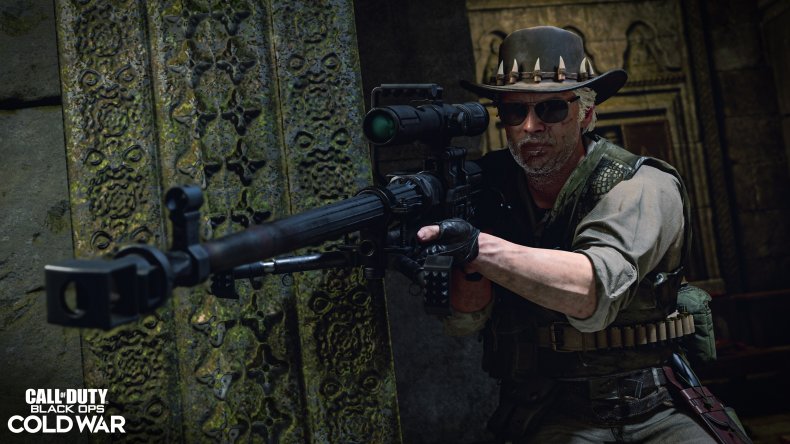 Shortly after these messages began appearing, Activision support was quick to confirm "there's an outage on our end right now," and suggested, "this should hopefully be resolved soon." The official Online Services report states "we're currently experiencing connectivity issues" and "this incident is under investigation." At this point in time, it's also unclear if other Call of Duty titles might be impacted by the server shortcoming. When servers went offline last week Call of Duty: Warzone, players confronted errors but were still able to play. The current reports suggest the vast majority of issues are with Black Ops Cold War specifically.
It's been an interesting few weeks for Call of Duty fans, who have been able to experience the best and the worst that the franchise has to offer. As server problems persist for the second week in a row, players also confronted a lopsided meta with weak Cold War weapons in Warzone. On the positive end of the spectrum, though, it appears most players have been relatively happy with the new weapons, maps and Operators introduced in Black Ops Cold War and Warzone Season 2. The new content is lots of fun, but the servers must work if you expect to play it.
As always, we'll do our best to report updates on this server outage as they occur. With any luck, you won't be sitting on the sidelines for too much longer.
Call of Duty: Black Ops Cold War is available now on PS5, PS4, Xbox Series X|S Xbox One and PC.
Are you experiencing server issues with Call of Duty: Black Ops Cold War right now? Which errors are you seeing? Tell us in the comments section!