Police Called Over Family's Screams of 'Don't Kill Me' as They Played 'Call of Duty'
Police in DeLand, Florida were called to a family's home Thursday evening after neighbors reported a domestic disturbance and someone shouting "don't kill me." But when cops arrived they found a couple and their daughter playing Call of Duty: Black Ops 4.
Jamie McKee told WFLA-TV she, her husband and their daughter were having an animated session of playing the modern warfare video game at their home Thursday. But their playful screams about guns and avoiding being shot sparked alarm from neighbors, which ultimately led to a half-dozen police to showing up to investigate the potentially deadly situation.
Body camera footage released by the city of DeLand, Florida, shows the cops investigating the scene as the confused McKee family explained there was no active shooting.
"I was getting mad at them for shooting me," McKee told WFLA-TV about the loud video gaming. "Everytime I stood up (in the game), they'd be there shooting me, so you're yelling, 'Don't kill me! No, let me get up, let me get a gun!'"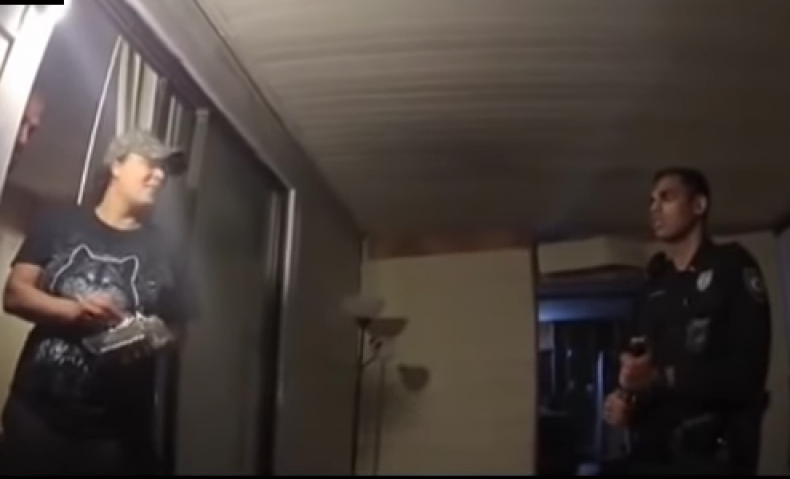 But concerned neighbors perceived the yells coming from the McKee's open windows as a potentially violent domestic situation in calls relayed to 911 operators.
"Hi, I'm calling because I hear my neighbors fighting down the street from me and I'm a little bit concerned with what they're saying," the concerned neighbor said in the emergency call to 911, Metro reported. "My sister lives with me and she was out there smoking a cigarette and she heard them screaming something like a woman saying 'No, please don't kill me.'"
McKee said she paused the game and was completely unaware of the situation when several police officers, with guns drawn, told them to lock their doors and stay inside. But the police eventually realized the so-called "incident" was taking place inside the McKee home.
"They were at my neighbor's house with guns drawn, you know," McKee said. "They were holding (them) against their chest and listening to houses."
Mckee said she and her husband explained to the cops they were simply playing the Call of Duty video game and invited the police inside to confirm there was no violent situation taking place.
"I told them come on in, just check it out. I didn't want them to feel unsafe, so (I) had them check out the house. They took our IDs," McKee added. She told WFLA-TV she appreciates that the police took the potential threat seriously and the officers were very understanding of the situation.
"Now we shut the windows and try to quiet my voice as best I can," McKee noted.