'Call of Duty' Blackout 40k Code Red Tournament - Time, Bracket & How to Watch
Call of Duty: Black Ops 4 Blackout is the focus of a major $40,000 open tournament today. Below, we'll tell you all you need to know about the "Take No Prisoners" competition. Find the latest details on dates, times, rules and brackets below.
What time does the Call of Duty: Black Ops 4 Blackout 40k tournament begin?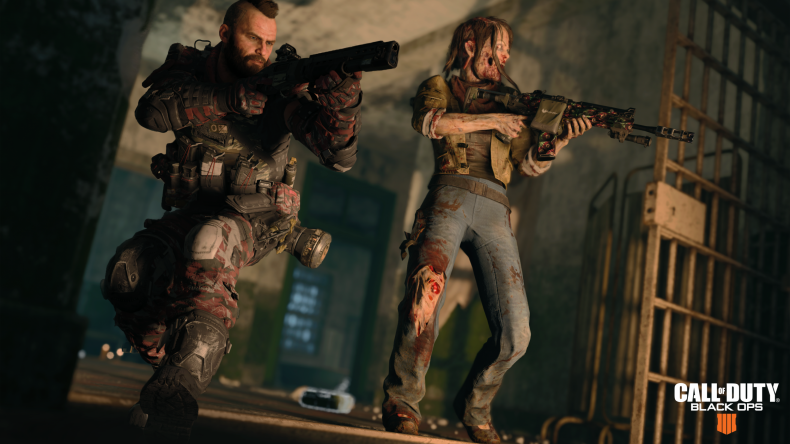 The "Take No Prisoners" tournament is set to begin April 25 from 5 p.m. until 9 p.m. EDT . This event is exclusive to North America, which means there are no other time windows to keep track of.
Where to watch and stream the Blackout "Take No Prisoners" Tournament
Watch live video from BoomTV on www.twitch.tv
Like most other Code Red events, you can find this one on the official BoomTV Twitch channel. All participants are also required to stream their matches, so any individual players will host their matches on Twitch as well.
"Take No Prisoners Blackout Tournament Rules, Bracket & Registration
Unlike many competitive Call of Duty events, this one features an open registration process. In other words, if you'd rather play than watch, that option is available to you.
Visit the Call of Duty BOOM.TV page and press the highlighted button to "Register Now." Sign in using Twitch, YouTube or Mixer.
Tick the box to accept the terms and conditions.
Choose Console or PC depending on your platform of choice.
Input your Blizzard BattleTag credentials.
Create a team by sharing your team link with up to three friends.
Download the Boom App from here.
Join the BoomTV Discord.
Because anyone can join using these steps, a full team roster would be too exhaustive to list. Whether you're streaming or playing, however, here are the basic rules for the tournament.
Gameplay takes place in Squads on Alcatraz.
Points are scored with one point per kill. Tiebreakers are handled using average placement.
The five games with the highest point totals over the four-hour period count towards your score.
Prizing is awarded on the following scale:
$15,000
$12,000
$5,200
$3,200
$2,000
$1,200
$520
$480
$240
$160
Because brackets will fluctuate heavily throughout the night, viewers are best off keeping track of the standings on the BoomTV Call of Duty page once the event begins. That's all you need to know heading into the $40,000 "Take No Prisoners" tournament.
Call of Duty: Black Ops 4 is available on PS4, Xbox One and PC. The $40,000 Blackout tournament begins at 5 p.m. EDT April 25.
Will you be participating in the Blackout Code Red tournament later today? Who will take the largest share of the $40,000 prize? Tell us in the comments section!