Call of Duty now has an official Companion App that can be downloaded here on Android or iOS courtesy of Activision. The app offers free rewards for players of Black Ops 4 and WWII, while giving large groups of friends more incentive to squad up.
Rewards for Solos or Squads
As soon as you connect your Call of Duty account to the app, you're immediately offered a purse of 500 CoD Points the next time you log in to your preferred game. For Black Ops 4 specifically, that means a few instant tiers on your Contraband stream or a free Special Order. It's not a massive bonus, but it's nice nonetheless.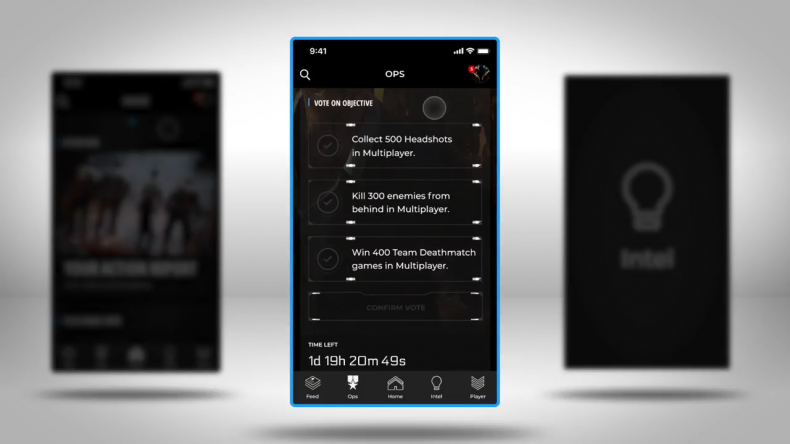 The biggest perks can be found in the Ops section, which allows you to join 20-person squads and complete various challenges for reward packages in your game. Possible tasks include getting 4,000 combined kills or 2,000 combined headshots. Players vote on these options, and they're refreshed every few days. If you're successful, you'll earn things like tags, double XP, Rare Supply Drops or discounts on real-world Call of Duty merch.
Stat Tracking
For the true number-crunching crowd, the Call of Duty Companion App also offers mobile access to many of the stats available on the Call of Duty website. It's possible to track your performance and the performance of squad members via KD ratios, heat maps and more in the Intel and Player sections. Tying it all together, the Home tab keeps you apprised of the latest in-game changes.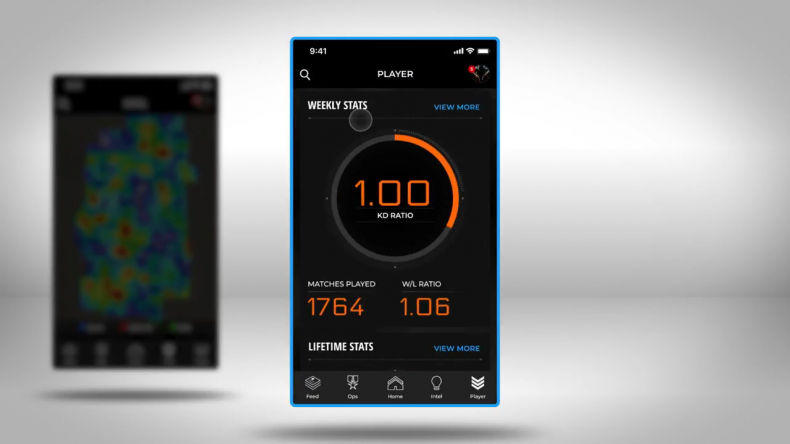 In short, the Call of Duty Companion App is more or less a free version of the rewards programs supported by your favorite store or service. As long as you enroll, you have the opportunity to get cool stuff. If you're already registered to the Call of Duty website, there's almost no reason to avoid seeing what the Companion App has to offer. There's a chance it may get a little annoying with weekly reports or notifications, but you can always manually disable those if they get too intrusive. If you're committed to a recent Call of Duty game, the downsides of the Companion App are few and far between.
The Call of Duty Companion App is available as a free download on Android or iOS. It requires iOS 10+ or Android 4.4+.
Will you be downloading the Call of Duty Companion App? Which apps do you use to track your gaming prowess? Tell us in the comments section!