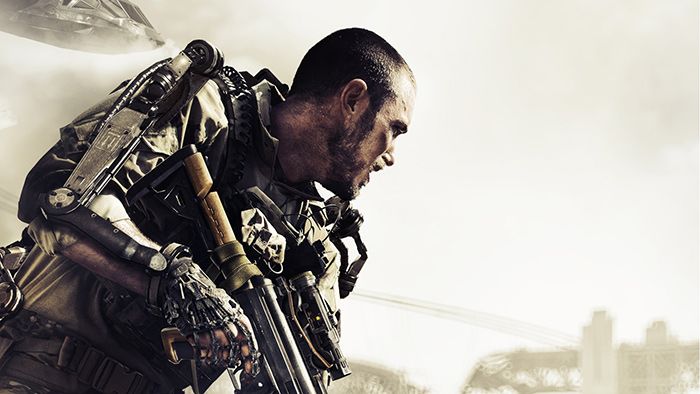 In an attempt to create a more authentic in-game experience in an eagerly anticipated instalment of the Call of Duty franchise, developer Sledgehammer Games sought advice from a "scenario planner" from the American Department of Defence, it was revealed today.
"Three years ago, right after we finished Modern Warfare 3, we started thinking about how to change Call of Duty," Sledgehammer Games co-founder Michael Condrey told the Guardian.
"We brought in a lot of outside help - military advisers, futurologists - we got together with a scenario planner from the Department of Defense, who is active in the Pentagon. His job is to think about future threats and prepare 'what if' scenarios for the US government. So we asked him, what do you think will be the conflict of tomorrow?"
Surprisingly, conflicts immediately ruled out by this source included a revival of the Cold War with Russia and a consolidation of Islamic extremist states, Condrey said. The expert instead suggested that a cash-rich private military company could become the next major national security threat, a scenario Sledgehammer Games have used in Call of Duty: Advanced Warfare, which will be released in November.
"We thought that was fascinating and provocative," Condrey revealed. "What happens when an organisation that's built for profit has access to all the latest weapons and technology - an organisation that can operate outside of the Geneva Convention, that can be purchased by the highest bidder? What if that got out of control?"
In their search for realism, Sledgehammer Games researched the activities of contemporary private military companies including Blackwater, now known as Academi, the controversial American firm that won millions of dollars worth of contracts providing security in post-war Iraq. Four Blackwater officials are currently on trial in America for the fatal shootings of 17 Iraqi civilians.
The Call of Duty franchise has drawn criticism in the past for its stark depiction of combat. Call of Duty: Modern Warfare 2 was criticised for its violent depiction of a terrorist attack on a Russian airport, while the most recent Call of Duty instalment, Ghosts was panned in some quarters for its lack of innovation.
They also sought expert opinion in creating futuristic weapons and vehicles for the game. Condrey claimed that because of Call of Duty's popularity and numerous connections in the entertainment industry, finding contributors was easy.
"Often, we are able to extend our network through existing relationships within the Call of Duty franchise," he said. "We worked with Mark Bohl, writer of [The] Hurt Locker, and were put in contact with his retired Navy Seal Team 6 adviser through shared contacts. Other times, we research experts in the field and reach out directly. Retired Delta Commander, Dalton Fury, is an example. We read his book, Kill Bin Laden, and made an inquiry on his interest and availability."
Yet according to Condrey, Sledgehammer Games is not merely focused on the accumulation of realistic detail. They also hope to emulate the storytelling of popular TV dramas. "Games have long way to go to deliver on the emotional narratives we see in, say, Game of Thrones." he admitted. "We have to learn lessons there, we have to learn about emotional attachment to characters, provocative situations, loss. We need to make those a big part of video games."