'Call of Duty Mobile' Controller Guide - How to Use PS4, Xbox Gamepads & What We Know
Call of Duty Mobile attempts to replicate a console shooter experience on mobile devices, which has many players asking about the possibility of using a PS4 or Xbox One controller instead of the default touchscreen controls. Right now the issue is a bit complicated, but it's technically possible provided you're using Android.
Can you play Call of Duty Mobile with a controller?
In its beta phases, Call of Duty Mobile featured official controller support across Android and iOS alike. However, when the full game launched October 1, the feature had suspiciously been removed.
In an interview with HyperBeat, Activision VP of Mobile Chris Plummer said the team is currently evaluating the situation. "In terms of peripherals, we are looking at the possibility and have already been testing controller support with a portion of our live audience. It is very important to us that we maintain fair balance across the game...
Newsweek subscription offers >
"One example of this is we have separate lobbies in Battle Royale for first-person perspective and third-person perspective players since you have the option to choose either in Battle Royale. We may implement a similar solution for players using controllers if needed," Plummer said.
So, while it's possible official controller support might eventually be offered in the same way it was before, there is no totally sanctioned way to use PS4 or Xbox One controllers in Call of Duty Mobile right now. There are, however, other avenues to consider on Android specifically.
How to (Unofficially) Use Controllers on Android
Newsweek subscription offers >
While Activision currently doesn't have any intention to let players use controllers in Call of Duty Mobile, third-party apps on Android technically make it possible nonetheless. It's worth noting, however, that, because this method is not intended, it's possible using it aggressively may get you banned in the future. With that in mind, we take no responsibility for those actions if this is the course you decide to pursue.
With that disclaimer out of the way, let's get to the steps.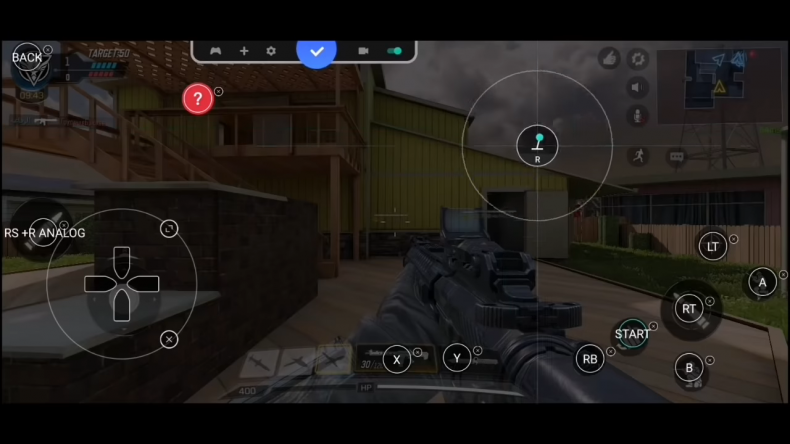 Go to Settings > Connected Devices > Pair New Device on your phone.
Put your PS4 or Xbox One controller into pairing mode by either holding Share and Options at the same time on PS4 or by holding down the small sync button on the top-left of an Xbox controller. In either case, the lights on the remote will flash.
It should show up on your phone as "Xbox Wireless Controller" or "PS4 Wireless Controller."
Once everything is paired, download the Octopus app from the Google Play Store.
When it opens you'll see a connected wireless controller listed.
In the "My Games" list of the app, tap the plus sign and add Call of Duty Mobile.
Game added, tap the icon and select "continue to play." At this point you may be prompted to watch a short ad.
Tap "Fix"
After this, Call of Duty Mobile will launch or you may have to launch it yourself.
Enter a match or the tutorial, and you'll see a small blue Octopus head sticking out from the top of the screen. Tap it and select the option for "I know."
Now tap the + button in the menu to add keys, d-pads and analog buttons as you see fit. Simply drag the desired button over its mobile counterpart, and it will be mapped. Above is a sample of what your mapping might look like. You may need to press each of the individual buttons on your controller first before the draggable icons appear.
When finished, tap the white checkmark.
That's all there is to it when it comes to Android controller support in Call of Duty Mobile. Unfortunately iOS does not offer a similar app on the App Store, so it's not possible at all on Apple Devices for now.
Call of Duty Mobile is available now on Android and iOS.
What are your thoughts on Call of Duty Mobile so far? Should controller support be officially added? Tell us in the comments section!
'Call of Duty Mobile' Controller Guide - How to Use PS4, Xbox Gamepads & What We Know | Newsgeek