Call of Duty: Modern Warfare 2: How to Unlock the MP5
The Call of Duty: Modern Warfare 2 beta is now open to anyone on PlayStation consoles for the time being (until the next wave of beta play begins). That means players are hard at work rising through the ranks, trying out weapons and killstreaks, and seeing what the game has in store for them.
Unfortunately, the game's level cap is currently locked at 15 right now. That means there's a glut of progress players simply can't make at the moment because the beta will not let them go any further beyond a certain point in the game.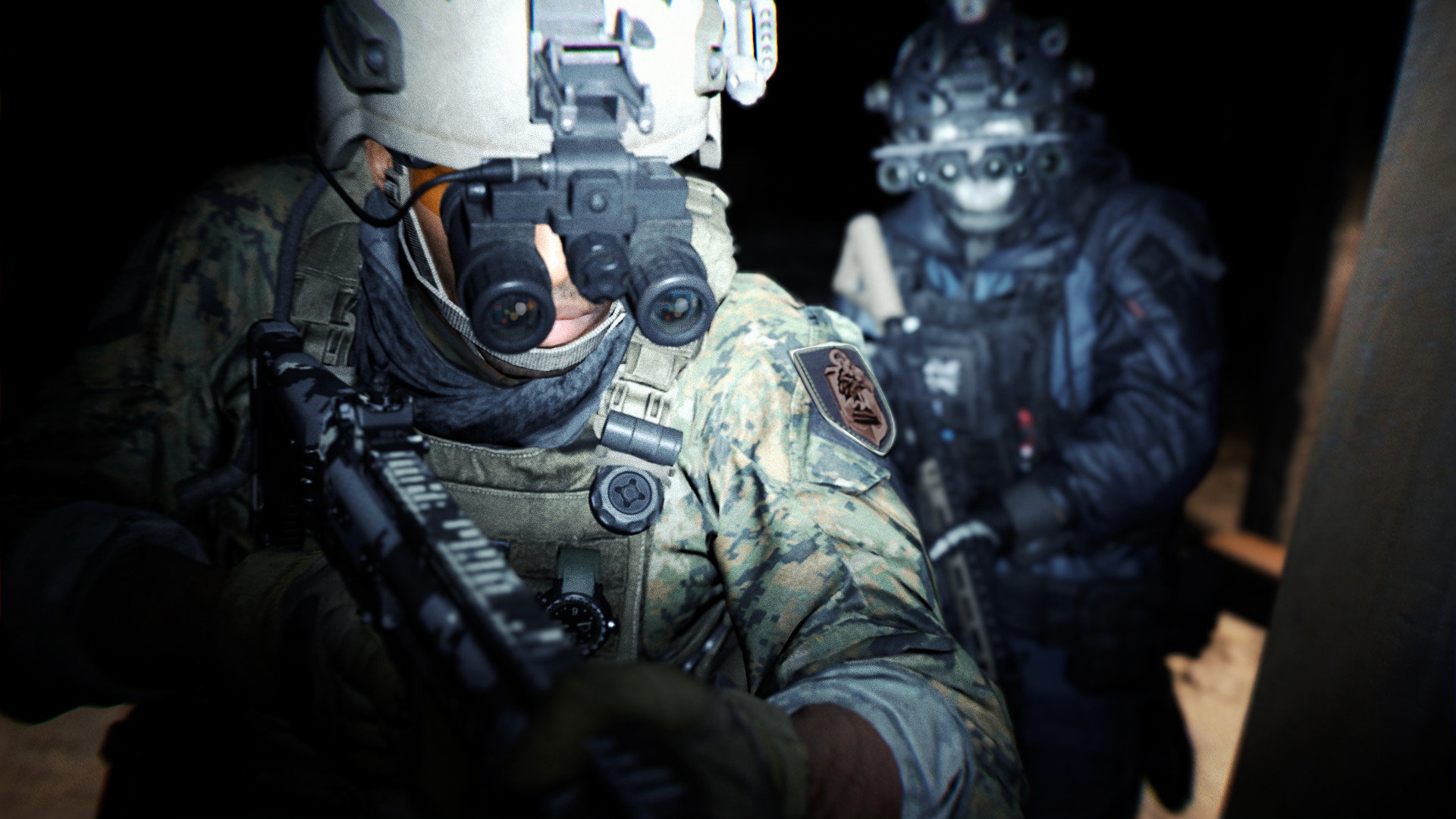 This can make for a frustrating situation, as you cannot go past level 15 on the game's home screen, but your progression level will say you're at level 16. As a result, rewards like the Lachmann-556 assault rifle will be unavailable to you. As this is one of the strongest weapons in the game, it's definitely one that you'll want to have at your disposal.
Here's the thing: You can actually unlock the Lachmann-556, making for a powerful MP5-like build that'll have you dominating lobbies in no time. If you're wondering how this could possibly be, we've got all the info you need right here. Be sure to follow these steps and you'll be on your way to topping the player list in every lobby soon enough.
Modern Warfare 2: How to Unlock the MP5
To unlock the MP5 Lachmann-556 AR loadout in the Modern Warfare 2 beta, there are a few simple steps you need to follow. First, be sure you're online and connected with the beta on PlayStation, as that is the only platform the beta is available on right now. Then be sure to complete these actions.
Create a loadout that does not include the Overkill perk. You do not need it equipped for this setup at this juncture.
Equip the Expedite 12 shotgun as your primary weapon.
Now, add the Overkill perk to your loadout just as you would have done before.
You should now see the Lachmann-556 assault rifle equipped automatically as your second weapon.
Now you should be able to play the Modern Warfare 2 beta as if you have an MP5 setup, with the Lachmann close enough to make a real difference in your K/D. However, this does seem to be a glitch that Infinity Ward has yet to repair, so you'll have to be quick about using this workaround.
The next wave of beta players should be able to move forward to a Level 30 level cap, so this workaround will no longer be required. For now, if you change your loadout, you'll need to go through this process again, but it should work for you until further notice.
Call of Duty: Modern Warfare 2 is coming to Xbox Series X, Xbox One, PlayStation 5, PlayStation 4 and PC on October 28, 2022.