'Call of Duty: Modern Warfare 2 Remastered' May Release Soon With Campaign
Call of Duty: Modern Warfare 2 Remastered is reportedly in development according to Call of Duty fansite Charlie INTEL, Eurogamer, Kotaku's Jason Schreier and various retail listings. While not much is known about the product itself, sources indicate the title won't feature multiplayer in favor of a remade traditional campaign.
Speculation began late last week when Amazon Italy posted a product page for Cod MW2 Remastered on PS4 that his since been removed. The $25 item was listed for a projected release date of April 30. This date is a Tuesday, which fits with modern retailer standards, but, because it's also at the end of a month, it's possible the data is merely a placeholder. As far back as last year, Walmart support staff was screencapped answering questions about the unreleased game.
The latest news from CI, however, reveals a few additional details. Not only is the fabled Modern Warfare 2 remaster still in development, but it will reportedly only feature the game's single-player offering. This differs from 2017's Call of Duty: Modern Warfare Remastered, which included the full online suite and even released separate DLC packs. Since that title sold for $40, though, it would make sense for this less-complete package to be offered at $25. Also diverging from its predecessor, CI's sources suggest Raven Software isn't involved with the title's development at all. Instead, it's believed that fellow Call of Duty support studio Beenox has taken the lead on the project.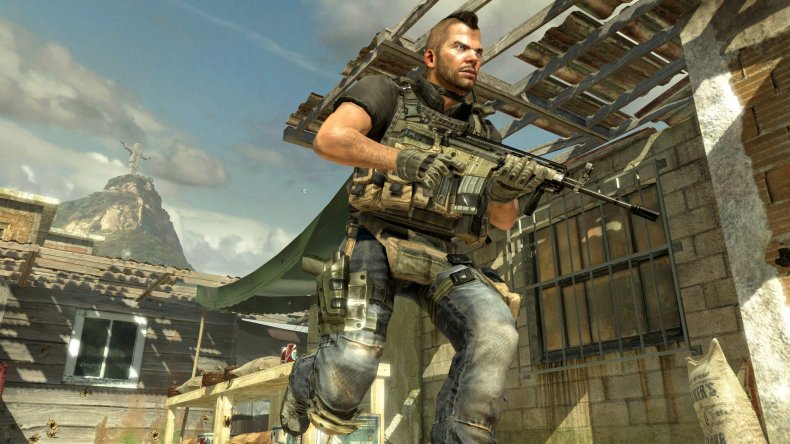 Activision has yet to issue a statement on these Modern Warfare 2 Remastered rumors, but the publisher has provided a few vague details about what to expect from Call of Duty in 2019. During an earnings call last month, company President Rob Kostich described this year's flagship release as something "rooted in the franchise's history" with a "huge expansive multiplayer world" and an "entirely new campaign."
Given those hints, many fans presume Call of Duty 2019 might be Call of Duty: Modern Warfare 4. If that's true, it'd make sense for Activision to offer this as a reintroduction to the series prior to the new entry's arrival. Considering a new Modern Warfare multiplayer game may be on the horizon, it'd also explain why Activision would scrap the online offering for its budget-friendly alternative. If a new game can potentially feature fresh takes on several classic maps, it makes no sense to sell them twice. As we inch closer to the likely May reveal of 2019's Call of Duty slate, we expect to hear more about Modern Warfare 2 Remastered soon.
Would you play a remaster of Call of Duty: Modern Warfare 2? Is it worth buying this game just for its campaign? Tell us in the comments section!