'Call of Duty: Modern Warfare' Beta Details: Schedule, Preload Time, Early Access and PS4 Exclusivity
Activision rolled out full details for its upcoming Call of Duty: Modern Warfare Beta test, including how to get access, when preloading will be available and more.
The Beta follows a previous, narrower, Alpha test, which gave players weekend access to Modern Warfare's new two versus two mode, with its frenetic gunplay and ultra-short combat rounds. But this latest look at Modern Warfare will be far more expansive, offering access to multiple mads and gameplay modes.
Call of Duty: Modern Warfare Beta Release Date Schedule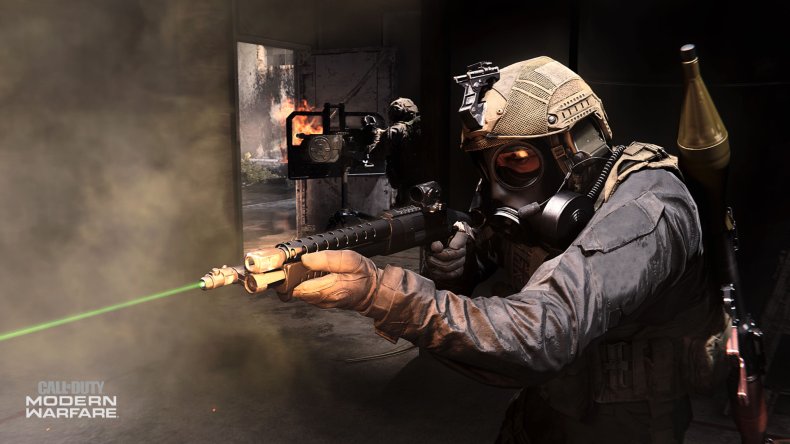 Newsweek subscription offers >
The Call of Duty: Modern Warfare Beta will be split over two weekends, with the first Beta test exclusive to PS4 players. The PlayStation 4 Beta weekend begins Thursday, September 12 at 10 a.m. PDT and ends at an unannounced time on the morning of Monday, September 16.
The Beta will initially only be available to people who have already pre-ordered Modern Warfare, with early access lasting through Friday, September 13. Then, the multiplayer Beta will open to all PlayStation 4 users for Saturday, Sunday and Monday morning.
The second Beta test weekend will begin Thursday, September 19 and will be available to players on Xbox One, PC and PlayStation 4. This test of the new CoD multiplayer will include crossplay between the platforms and ends on the morning of Monday, September 23. As with the first weekend, Thursday and Friday will be limited to early access for Modern Warfare pre-orders on Xbox One and PC, though it will also be open to all PS4 players, regardless of pre-order status.
How To Join Call of Duty: Modern Warfare Beta
Newsweek subscription offers >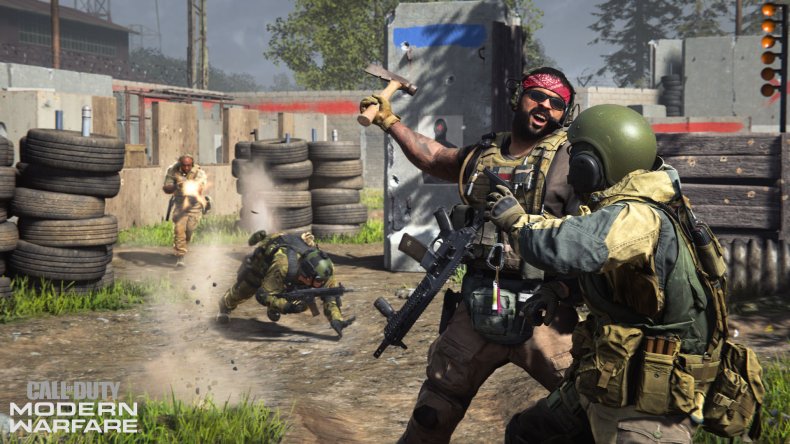 To play the Call of Duty: Modern Warfare Beta PC players will need a Battle.net account, while Xbox One players will need Xbox Live Gold.
Players who pre-order Modern Warfare will be sent a Redeem Code (to the email address associated with their Call of Duty account) which can be entered at callofduty.com/redeem. Beta codes can then be input identically to game codes in the PlayStation Store, Microsoft Store and Battle.net. It's even easier for anyone with a digital pre-order: just go to the Call of Duty: Modern Warfare page in your console's game store for more directions on how to download the Beta.
Call of Duty: Modern Warfare Beta Preload Time
Preload will be available before both Modern Warfare Beta weekends, allowing players to queue the game up in advance, rather than be forced to go through a lengthy download after the Beta's start time. This weekend's PlayStation 4 exclusive Beta test will be available to preload between 10 and 11 a.m. PDT on Tuesday, September 10. More precise times, plus the second weekend preload times, will be announced @CallofDuty and @InfinityWard on Twitter.
Modes available to those who participate in the Modern Warfare Beta include the previously previewed 2v2 Gunfight mode and the more traditionally CoD six versus six squad combat, plus a firefight mode with even larger player counts.
According to Activision, who offered Beta details on their official Games Blog, the Beta will let players try out new gameplay mechanics that sets Modern Warfare apart from previous entries, including "bullet penetration, gun mounting, door breaching and night vision multiplayer gameplay maps."
A new trailer released for the multiplayer Beta heavily features in-game vehicles, including ATVs, plus kill streaks granted to deadly players, like precision airstrikes.
Call of Duty: Modern Warfare will be out for PC, PlayStation 4 and Xbox One on October 25.
'Call of Duty: Modern Warfare' Beta Details: Schedule, Preload Time, Early Access and PS4 Exclusivity | Newsgeek