'Call of Duty: Modern Warfare' Gunfight Multiplayer Mode Revealed: 2v2 Never Seemed So Good
Infinity Ward just revealed the latest multiplayer mode for Call of Duty: Modern Warfare, known as Gunfight. A live stream on Twitch, featuring top streamers like ProSyndicate and Courage, showed off the game mode for the first time to the public. This two-versus-two game mode is tight and fast, with players going for kills with classic Call of Duty gameplay. Well-polished gameplay and entertaining matches made the original Modern Warfare successful, and it's clear Infinity Ward is hoping to bring that back to the franchise here.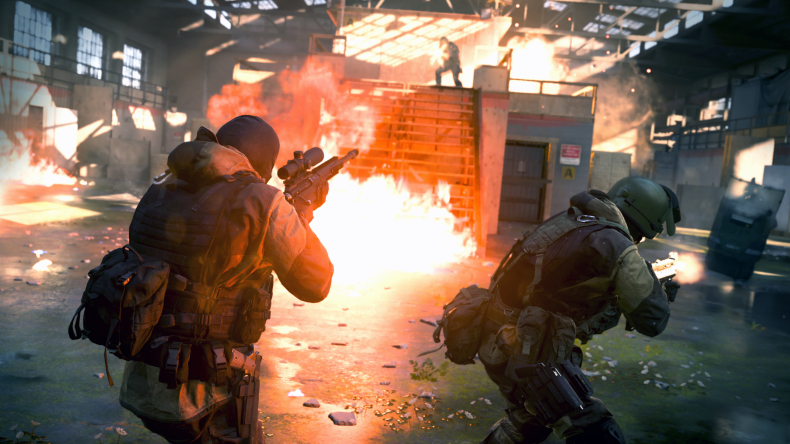 Call of Duty: Modern Warfare Gunfight
Two teams with two players each are put on a tiny map and have 40 seconds to find and defeat the other team. If one team isn't defeated in that first 40-second period, a flag will appear in the center of the map. The first team to capture the flag by holding the objective for three seconds will earn a point. If no team can defend the flag for three seconds, the team with the most health on their players wins a point.
You can also earn a point by killing both enemy players. The first team to six points wins the match and the game. There are no classes to create, everything is predetermined by the mode's own rules.
Gunfight is designed to be a more challenging mode that rewards skill and precise aim. Unlike other Call of Duty multiplayer modes, Gunfight does not allow players to regain health over time. This turns fights into bloody death matches, where head shots and rapid fire will earn you the win. Three maps will be available at launch: King, the interior of a warehouse; Pine, the outskirts of a dense forest; and Stack, a desert container yard.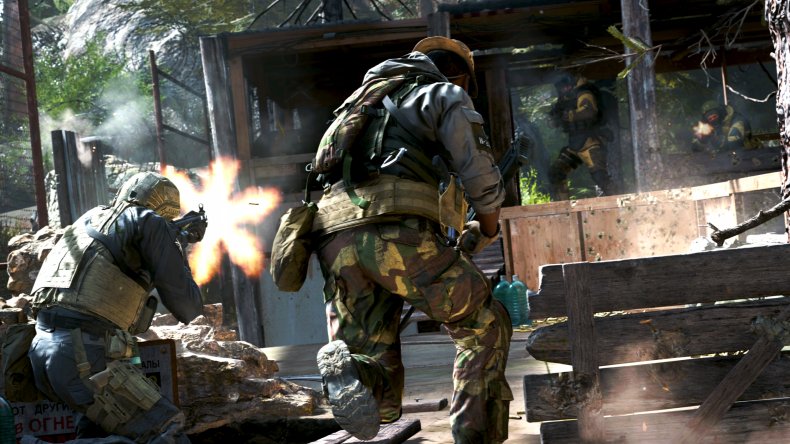 Counter Strike: Global Offensive has similar game play to Gunfight. There's even a container yard map. For those who are tired of fancy gimmicks and lucky explosions, Gunfight is the mode for you.
Call of Duty: Modern Warfare releases on Xbox, PlayStation 4 and PC on October 25.