'Call of Duty: Modern Warfare Remastered' - How to Get & Farm Parts Fast
Call of Duty: Modern Warfare Remastered is free for PlayStation Plus subscribers in March, which means lots of new players are digging into the game's complex microtransaction economy. If you want to get the game's best weapons from anything outside Supply Drops, you're going to need Salvage Parts. We'll tell you the best ways to get it.
A basic explanation of the Modern Warfare Remastered Economy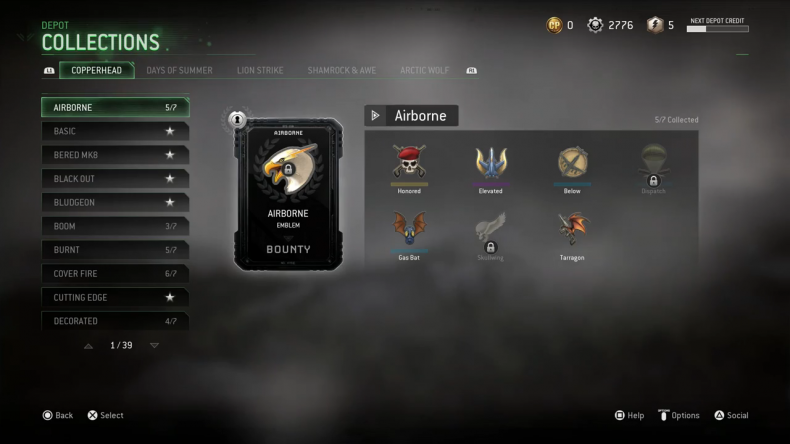 More so than any recent Call of Duty titles, Modern Warfare Remastered is full to the brim with headache-inducing currencies. Here's the short version of what you need to know.
Depot Credits: These are earned exclusively via gameplay and are used to open Supply Drops based on the game's various Operations. They're marked by a lightning bolt at the top of in-game menu screens.

Copperhead: Summer Supply Drops
Lion Strike: St. Patrick's Day Supply Drops
Arctic Wolf: General Supply Drops

Parts: Parts are the only way to direct-purchase items outside Supply Drops. They're pretty rare, but, as you'll see below, there are ways to get more. The number of Parts you have is indicated by a skull icon.
CoD Points: Just like in most recent Call of Duty titles, CoD Points are the premium currency earned exclusively via real-world money. If you're reading this guide, you probably want to pay for as little as possible.
How to get Parts fast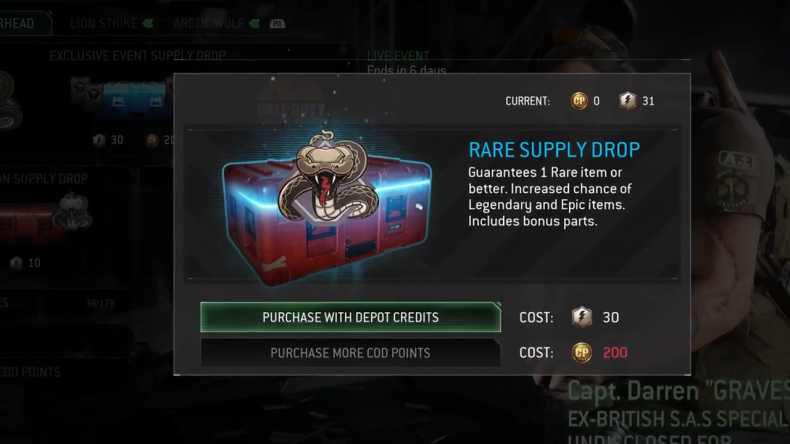 As described above, Parts are used to direct-buy cosmetics from Collections. If you want to get the most parts possible, here are a few helpful tips.
Play the Game: The unfortunate reality is that the fastest way to get parts is to play as much Modern Warfare Remastered as you can stand. Parts are found in Supply Drops, which are earned largely through gameplay. With that in mind, more gameplay means more Parts.
Play to Your Strengths: You'll get more Depot Credits for playing well, so focus on modes that are going to offer you the best opportunities for success. The current build of the game features two dozen modes. If you're not great at getting kills, maybe spend some time in CTF, Hardpoint or Domination where you can score points through other means. Sharpshooters, on the other hand, may have better luck in a Deathmatch variant or Kill Confirmed.
Save your Depot Credits: While playing the game is key to getting Parts, you don't want to spend the Depot Credits you get right away. Your best course of action is always to buy Rare Supply Drops for 30 Depot Credits. Those have a chance to offer bonus Parts, which means you can unlock collection items faster.
Given that Activision has had two years to hone Modern Warfare Remastered's economy, the sad truth is that there isn't much of a catch-all method for farming parts. The best way to take advantage of the system is to understand it. Just play the game, get Depot Tokens and spend those Depot Tokens the right way.
Call of Duty: Modern Warfare Remastered is available now on PS4, Xbox One and PC.
What's your prefered method for getting parts in Modern Warfare Remastered? Is there an exploit we don't know about? Tell us in the comments section!