'Call of Duty: Modern Warfare' Season 4 Delayed With No Release Date
Call of Duty: Modern Warfare Season 4 has been delayed in the name of "equality, justice and change" as announced on official Call of Duty social media platforms Monday evening. As protests and riots sweep the globe with hopes of spreading awareness for racial inequality, Activision has changed its plans for the release of the upcoming Battle Pass.
The delay announcement was paired with the following statement:
"While we all look forward to playing the new seasons of Modern Warfare, Warzone and Call of Duty: Mobile, now is not that time.
"We are moving the launches of Modern Warfare Season 4 and Call of Duty: Mobile Season 7 to later dates.
"Right now it's time for those speaking up for equality, justice and change to be seen and heard.
"We stand alongside you."
The news arrives as hundreds of protests continue nationwide and globally following the controversial death of George Floyd in Minneapolis, Minnesota that has since been ruled a homicide. Those involved with the movement hope to spread awareness for racial injustice and speak out against police brutality. Given Activision's words, it's clear the Call of Duty publisher stands firmly alongside the mission of protestors.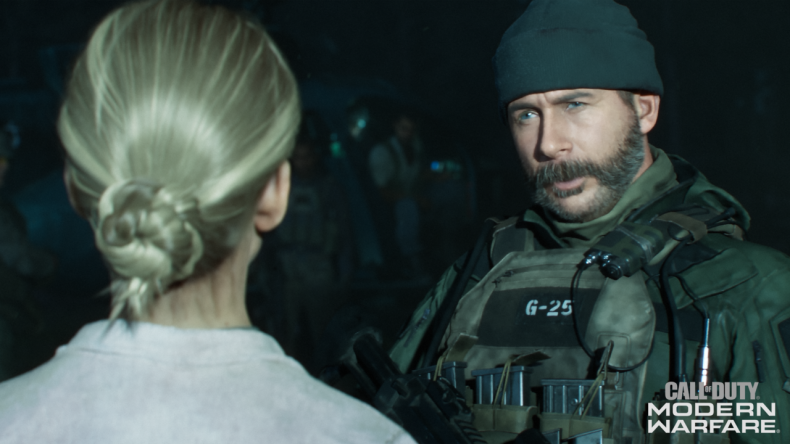 It's worth noting that Modern Warfare Season 4 is not the only major video game industry delay linked to these protests. Hours before Activision's tweet, Sony also announced it would be delaying the reveal of its highly anticipated PlayStation 5 console for a later date. "While we understand gamers worldwide are excited to see PS5 games, we do not feel that right now is the time for celebration and for now, we want to stand back and allow more important voices to be heard," Sony's announcement reads. With that in mind, Activision's decision also appears to be a reflection of solidarity with its colleagues and industry partners as well.
Call of Duty: Modern Warfare Season 4 and Call of Duty: Mobile Season 7 were originally planned to release June 4. As for Modern Warfare specifically, the highly anticipated Battle Pass adds Captain Price as an Operator. Just like prior seasons, Season 4 also features new maps across all modes, balance tweaks and more. As the reveal of a new Call of Duty game draws near, there's also likely more to solve in the Warzone Bunker mystery as well. Unfortunately, however, as greater concerns sweep the nation, those festivities will begin later than expected. Activision has not announced a new release date for Modern Warfare Season 4 or Call of Duty: Mobile Season 7.
Call of Duty: Modern Warfare is available now on PS4, Xbox One and PC.
Are you surprised that Call of Duty: Modern Warfare Season 4 has been delayed? What are you most looking forward to in the next Battle Pass? Tell us in the comments section!