'Call of Duty: Modern Warfare' Tips - How to Do Finishers & Get Calling Cards
Call of Duty: Modern Warfare is the latest in the long line of military shooters produced by the giant that is Activision Blizzard. The game has been out for under a week, but players can't get enough gunning, diving and scorestreaks in the reboot of the immensely popular subfranchise. Its success is apparent: the game's subreddit has quickly blossomed to over 260,000 members and fans have been overwhelmingly supportive of this 2019 version. Infinity Ward seems to have found what makes players of the series want to keep logging in and hours and leveling up.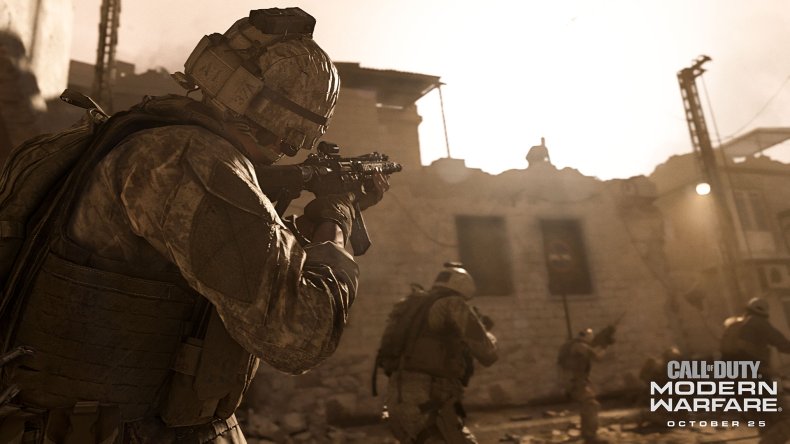 Blasting a shotgun or calling down an air strike might be simple to put together, but there are other aspects of Modern Warfare that can be difficult to understand. Completing finishing moves to take down your enemies like the Navy Seal you are in your head isn't explained very well and can be hard to understand, as well as finding where the Calling Cards and emblems are located in the menus. Here are the ways to complete these tasks and look as powerful as possible while doing it.
Call of Duty: Modern Warfare Finishing Moves
To perform a finishing move in Modern Warfare, you must sneak behind an enemy without getting caught. Then, when a prompt appears you need to melee attack them as quickly as possible. You should then be able to get a quick, clean kill that would make Rambo squeamish. If the enemy turns around, you can swing your knife for some additional damage but you have to be quicker than their trigger finger. If you want to be an even better assassin, you can invest in the Dead Silence perk which was recently updated to make your footprints silent. That way, the enemy has no chance of knowing there's a homicidal stabber right behind their back.
Call of Duty: Modern Warfare Calling Cards and Emblems
Calling Cards can be unlocked in Modern Warfare that add titles and a new level of player customization. Emblems are similar, adding a badge of honor to your profile. You can unlock Calling Cards and Emblems by completing bounties, challenges or opening supply drops. Missions will also grant you access to Calling Cards, but you'll need to fill a certain criteria before getting the reward. They can be anything from capturing flags to getting triple kills. You can find a full list of available calling cards and emblems here.
How are you enjoying Modern Warfare? Tell us in the comments.