'Call of Duty Vanguard' Voice Cast: All the Big Names From Laura Bailey to Dominic Monaghan
Call of Duty: Vanguard is more narrative-focused than many of the other entires in Activision's popular military shooter franchise.
It is the first campaign in the series to look at World War 2 from a global point of view, depicting the battles on every single front. You will get to see conflicts in the east, the west, North Africa and the South Pacific.
A ragtag group of characters, many of whom were based on real-life war heroes, will serve as your avatars through this interweaving story. There is an Australian infantryman, a Black British paratrooper, a Soviet sniper and a U.S. air force pilot, each of whom have their own separate adventures but will eventually come together for a top-secret mission. When they finally meet, their goal is to collect vital intel that will prevent the Third Reich from going into hiding.
As aforementioned, there is a lot more to this game's narrative than you might expect. Not only does it cover vast swathes of history but, in the words of lead star Chiké Okonkwo, it also provides a "diverse, global perspective" on WW2.
To bring this intricate story to life, director JB Blanc—who also happens to be starring in the upcoming League of Legends animated show, Arcane—roped in a talented cast. Together, these veterans of voice acting got into a Volume studio and delivered motion-captured performances (which was a first for some of them). As such, you are not just hearing them when you play the game, but are also seeing their respective likenesses, their physicality and their body language.
With that being said, you might just recognize some of them from their other work in TV and film. If you are struggling to place somebody, then Newsweek has you covered with the following cast list breakdown.
Chiké Okonkwo As Arthur Kingsley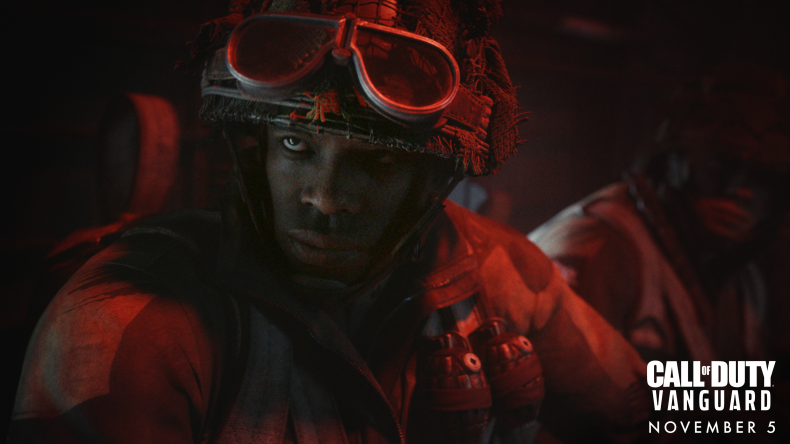 Chiké Okonkwo takes on the role of protagonist Arthur Kingsley, a Black paratrooper of Nigerian heritage who decides to enlist in the army, rather than return home, when war first breaks out in Europe. He is the leader of the special forces squad that is tasked with eliminating the last remnants of the Nazi party.
In an interview with Newsweek, Okonkwo (whose credits are mainly in British TV and theatre, as well as the Calm meditation app) spoke about what the character meant to him and how he was based on a real-life war hero who has sadly been glossed over in the history books.
Laura Bailey As Lt. Polina Petrova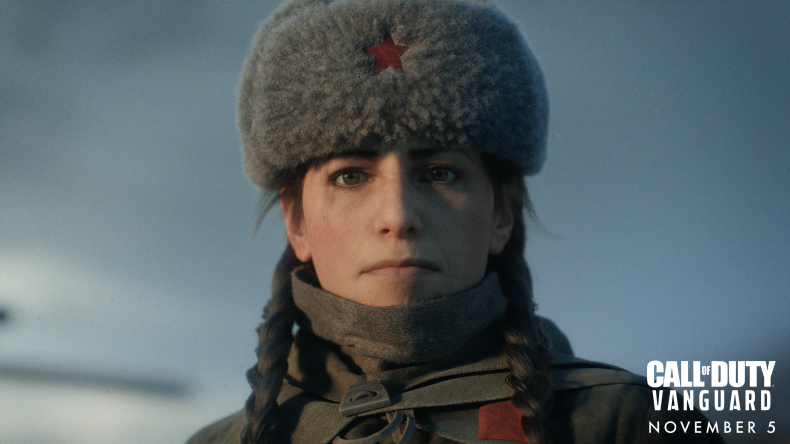 Sharpshooter Polina Petrova is loosely based on Lyudmila Pavlichenko, a Ukrainian woman who was one of the Soviet Union's best snipers in World War II.
Petrova is brought to life by Laura Bailey, one of the most sought-after actors in the video game industry. If you have played any release from the past decade, you will likely recognize her voice as she has landed huge roles in projects like Uncharted 4, Marvel's Spider-Man (in which she played Mary Jane), Gears of War 5 and The Last of Us 2. On the subject of the latter, despite numerous controversies about her character Abby, she was showered with praise and accolades.
For this reason, Okonkwo told us that he affectionately refers to Bailey as the "Meryl Streep of gaming."
Martin Copping As Lucas Riggs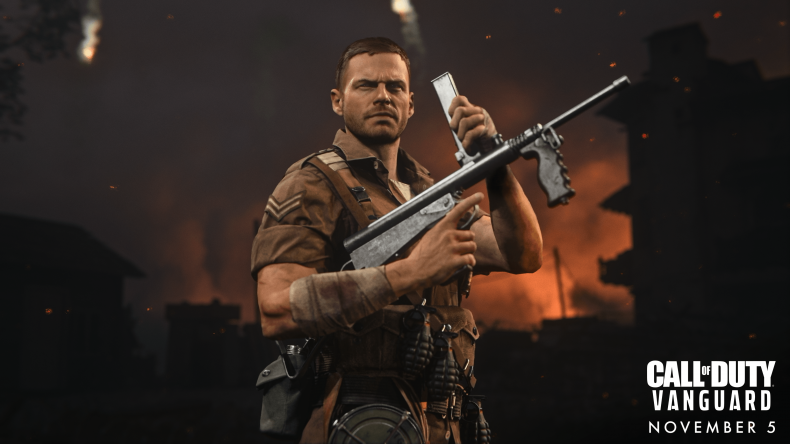 Melbourne actor Martin Copping plays infantryman Lucas Riggs and takes center stage in the North African portion of the game. Copping has a long list of TV credits, having nabbed roles in shows like NCIS, Hawaii Five-O and the Australian soap opera Neighbours. This is not his first rodeo when it comes to the Call of Duty franchise either, as he previously played Sipes in Infinite Warfare.
Derek Phillips As Wade Jackson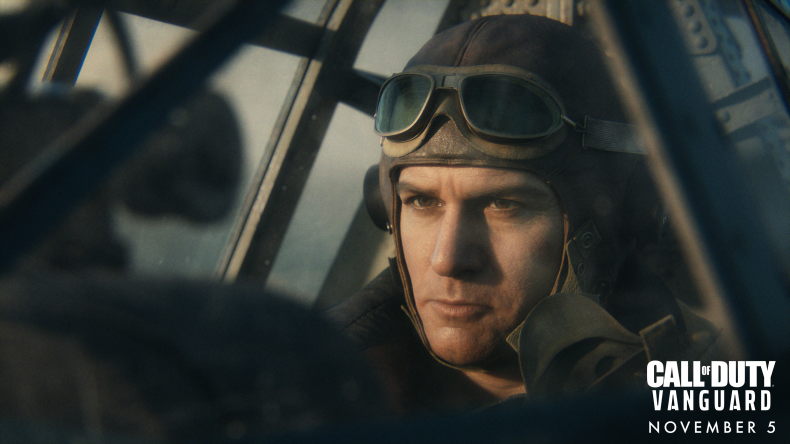 Wade Jackson is the forces team's American representative and is an ace fighter pilot to boot. The New Yorker is played by Derek Phillips, who has tons of credits in other video games. In addition to Battlefield: Hardline, Fallout 4 and Rise of the Tomb Raider, he also co-stared with Laura Bailey in The Last of Us 2, where he played her father Jerry.
He has also appeared in a number of TV shows, including Them, Shooter and Agents of Shield.
Simon Quarterman As Richard Webb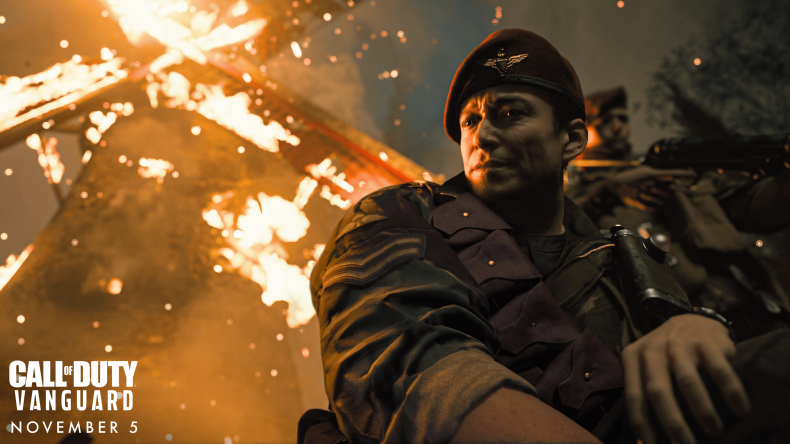 The last member of the special forces team is Richard Webb, a British Sergeant and Arthur's "right-hand man." He is played by Simon Quarterman, who is best known for his role in HBO's Westworld. There he portrayed Lee Sizemore, the man who was responsible for conjuring up sensational and thrilling narratives to entertain guests of the titular theme park.
Dominic Monaghan As Jannick Richter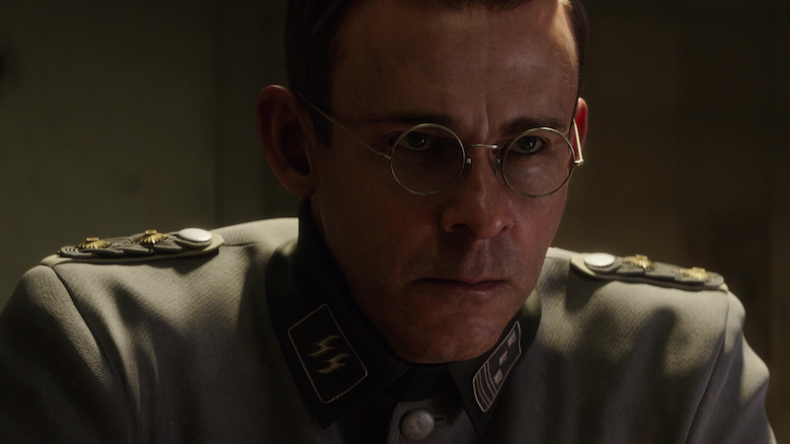 In terms of the villains, Nazi Officer Jannick Richter is played by Dominic Monaghan, who will you undoubtedly recognize from his turn as Meriadoc Brandybuck in The Lord of the Rings trilogy.
He's also appeared as a regular in Lost (as the rocker Charlie with drug addiction issues), had a bit part in X-Men Origins: Wolverine (where he was unceremoniously dispatched in the first act) and briefly cameoed in Star Wars: The Rise of Skywalker.
He's been in video games before as well, most notably the Lord of the Rings tie-ins and 2016's Quantum Break.
Outside of these main characters, the following are also credited in Call of Duty: Vanguard.
Nikolai Nikolaeff as Des
Ray Proscia as Steiner
Christopher Rivas as Meteo
Mas Seacon as Tommy Jones
Steven Brand as Henry Baker
Call of Duty: Vanguard is available now on PC, PS4, PS5, Xbox One and Xbox Series X.