'Call of Duty: Warzone' Ban Wave Hits 60,000 Hackers As Streamers Quit
Call of Duty: Warzone players have been complaining about the abundance of cheaters since it launched last year, and Activision wants to assure its discontent audience that improvements to hack detection are constantly in the works. In a blog post published Tuesday evening, Activision confirmed it had banned as many as 60,000 hacker accounts in its latest ban wave, with a total of 300,000 permabans over the title's tenure.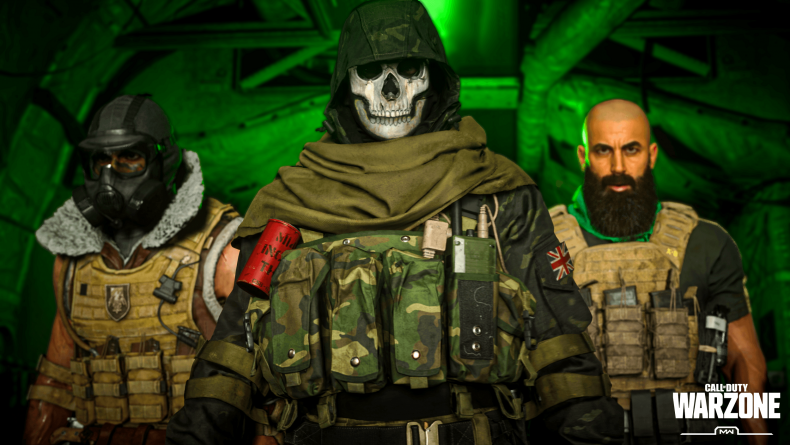 "We have zero tolerance for cheaters across Call of Duty and Call of Duty: Warzone," the post reads. "Our focus is to combat both cheaters and cheat providers. Today we banned 60,000 accounts for confirmed cases of using cheat software in Warzone, bringing our total to date of more than 300,000 permabans worldwide since launch."
The publisher also doubled down on the mechanisms it employs to track the use of illicit software such as weekly updates, player reporting and two-factor authentication. Controversially, Warzone doesn't leverage a third-party anti-cheat overlay to track gameplay and instead opts for an internal detection algorithm. Those behind the project expressed confidence these methods work on a basic level, but added that "we're committed to this cause" and "will not stop in our efforts" going forward.
This statement arrives amidst a peak in discussions surrounding Warzone's apparent lack of cheat enforcement. Earlier this week, popular Warzone streamer and tournament holder Vikkstar announced he'd be leaving the game behind until proper anti-hack measures are taken.
"The game is in the worst state it's ever been," Vikkstar told his YouTube subscribers in late January, "Activision really isn't addressing how many hackers are in the game." Vikkstar was preceded by fellow streamer Nickmercs taking similar action and exiting from tournament play the week before, in what he called an unfortunate "natural evolution" of popular battle royale games. These stern rebukes of the state of Warzone from prominent content creators were likely a factor in Activision's decision to issue its statement on Tuesday.
But talk is one thing and actions are another. It remains to be seen just how far Warzone's developers at Raven Software will go not only to suppress hackers but inform its wider audience about how those efforts have progressed. The official blog post suggests Raven will be offering minimum monthly updates on the subject of anti-cheat efforts, but is that enough? Some of Warzone's most ardent critics suggest it may help to remove PC from the game's console crossplay pool entirely. Given that the vast majority of Warzone hacks originate from PC-assisted tools, cutting console players off from the PC audience would at least lessen the exposure of hackers to a considerably large group.
Of course 60,000 banned accounts amounts to a drop in the bucket for a free-to-play game like Warzone where many of these banned players can find ways to make more accounts under new IP addresses. You'll likely still encounter hackers in Warzone long after this latest ban wave, but at least Activision has opted to be more transparent about its ongoing struggle.
Call of Duty: Warzone is available now on PS4, Xbox One and PC.
Are you having issues with hackers in Warzone? Is this latest ban wave enough to restore your faith in Activision and Raven Software? Tell us in the comments section!