'Call of Duty: Warzone' Finally Gets Duos & It's Live Now
Call of Duty: Warzone finally has a Duos queue as of 2 p.m. EDT Friday afternoon. The news was announced via Twitter with the single word "Duos" as soon as the highly anticipated game mode went live.
For a little more context, Duos is available in the standard Battle Royale mode and joins Quads and Solos as part of the free, action-packed offering. As implied by its name, in Duos, teams of two fight to be the last players standing in a slowly shrinking map full of lootable weapons. If your partner goes down, you'll have a few options to bring them back, however. Teammates can be revived shortly after elimination or they can win their way back in through a 1v1 battle at the Gulag. Should either of those methods fail, collected in-game Cash can be spent at a Buy Station as well.
In other words, Duos in Warzone Battle Royale is just as fans of the genre know it with a classic Call of Duty twist. It features the team size players want with all the unique trappings that currently only Warzone offers. In its announcement blog post, Activision expressed high expectations for Duos following the surprise reveal.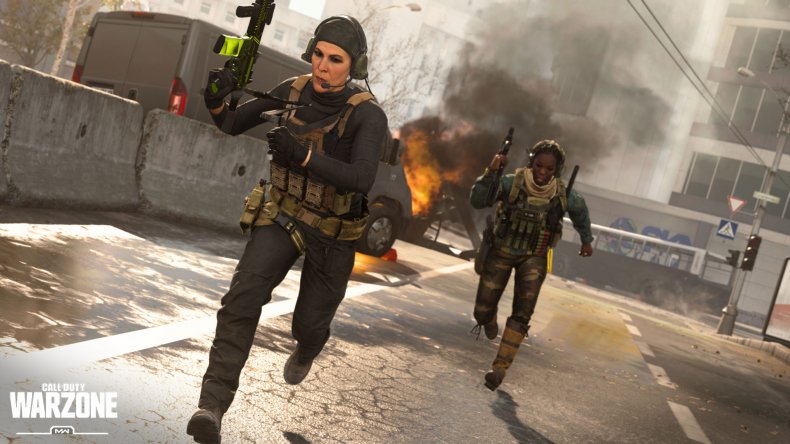 "Duos is quite possibly the ultimate test of friendship and teamwork; with only one other teammate to rely on, you'll have to coordinate your strategies, make good callouts, and most importantly, hit your shots if your fellow Operator's life is at stake," the post reads.
For those who follow Warzone or battle royale games in general, the eventual addition of a Duos queue to Warzone seemed inevitable. Not only had dataminers uncovered evidence that Infinity Ward had been testing out Duos options since launch, but it would be hard to imagine a major battle royale game without a Duos variation, at least on a limited-time basis. Even Respawn's Apex Legends, which strongly advocated for its Trios setup at launch, now features a permanent Duos queue. In a high-profile franchise like Call of Duty, then, Duos would be a difficult thing to exclude.
With all its mainstay battle royale bases covered, the big question for Warzone fans can finally turn to the possibilities of what other unique queues might come next. Call of Duty has a long lineage of offering varied game modes to spice up its flawless shooter mechanics, and, given Warzone's popularity, we expect similar attention will be paid there as well. We don't know about you, but we'd really love to see a fresh take on Infected invade Warzone during the Halloween season.
Call of Duty: Warzone is available now on PS4, Xbox One and PC.
Are you happy to see Duos finally make its way to Warzone? What kinds of queues would you like to see next? Tell us in the comments section!