'Call of Duty: Warzone' Easter Egg Blueprint Event Live: How to Get Enigma, Karbonite and More
Call of Duty: Warzone players were treated to a surprise Friday afternoon, when its developers at Raven Software turned on a special Easter egg blueprint event that will presumably be live through Easter Sunday.
For a limited time, players have access to about seven different blueprints for Warzone, Modern Warfare and Black Ops Cold War. These blueprints were previously accessible via various Contraband and Easter egg quests that have since been disabled, so participating in this event is currently the only way to get them.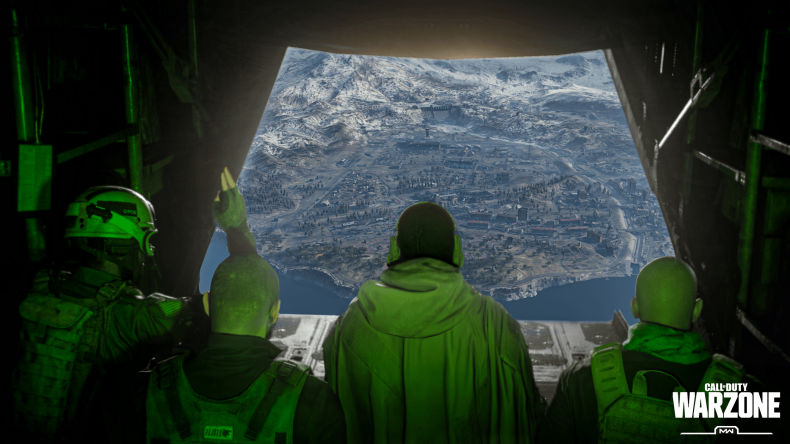 What's the list of blueprints available during the Easter egg blueprint event?
As of now it appears there are seven Easter egg blueprints usable in Modern Warfare and Warzone, with just one blueprint usable in Black Ops Cold War. Here's the full list of Easter egg blueprints as we know it thus far.
Bay of Pigs
Enigma
Firebrand
Fluid Dynamics
Karbonite
Mud Drauber
Red Room
Of these listed blueprints, only Red Room applies to Black Ops Cold War in addition to Warzone.
How to get Easter egg blueprints in Warzone
As described by Geeky Pastimes, it was found that unlocking any of these blueprints is not too much unlike a standard Contraband mission. You'll find one of these blueprints inside various Easter egg baskets scattered around the map. The baskets don't have defined spawn locations, but they typically appear where loot containers would otherwise be. They make a unique synthesizer sound as you approach them as well.
Once you've found a basket, you'll notice that it features a small assortment of loot and a golden egg with one of the above-listed blueprints. Complete the task, and you'll get the reward plus $5,000 per player for those in your squad. As soon as you pick it up, a waypoint will direct you to the extraction site. Get there without being killed, which has become a tall order recently as campers wait for passerby, and the rare blueprint is yours to keep.
While finding one of these Easter egg baskets is hardly an exact science, we've noticed that they've recently become a lot more scarce in general, especially in Plunder. With that in mind, we advise going into matches of standard battle royale with a good squad to avoid being taken down in your hunt. Promenade and Train Station are two popular spots that tend to spawn multiple baskets. We wish we could offer more precise spawn locations to use, but that's not exactly doable. For now, just enjoy the Easter eggs while they last.
Call of Duty: Warzone is available now on PS4, Xbox Series X|S, Xbox One and PC.
Were you able to find all the Easter egg blueprints in your travels? Are there any we missed on our list? Tell us in the comments section!