Like every Call of Duty game, the new Warzone battle royale is full of Easter eggs and homages to classic moments in the franchise. The free game mode has barely been out for 24 hours, and players have already begun digging to find all the hidden locations and collectibles scattered throughout the map. Here's everything players on the Warzone subreddit and Discord have discovered so far.
These presumably aren't all the Easter eggs in Warzone, but finding out how to open these bunkers and access these phones could take a few more days if not longer.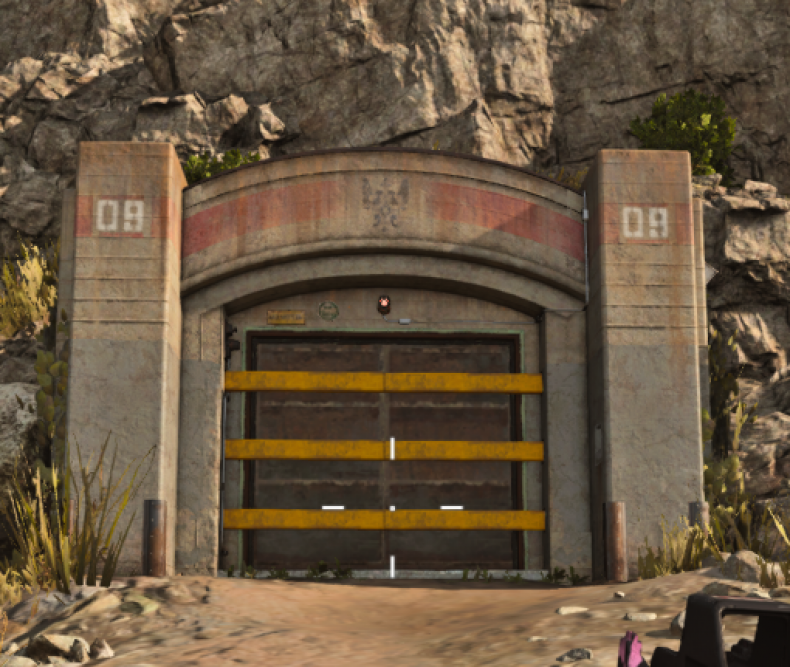 Call of Duty: Warzone Phones
In at least 10 different spots around the map, you'll find phones that can be picked up. These phones don't currently do much beyond offering a brief dial tone when answered. Internet sleuths are still trying to decipher what exactly these calls do and if they contain a secret code or sound that hasn't been uncovered.
You can find a few of the phones on the top of the airport tower at BLOC 16, slightly south of the Gora dam, south of the boneyard, at the television station and the Novi Grazna Hills. There's a full map of all known phone locations on subreddit too.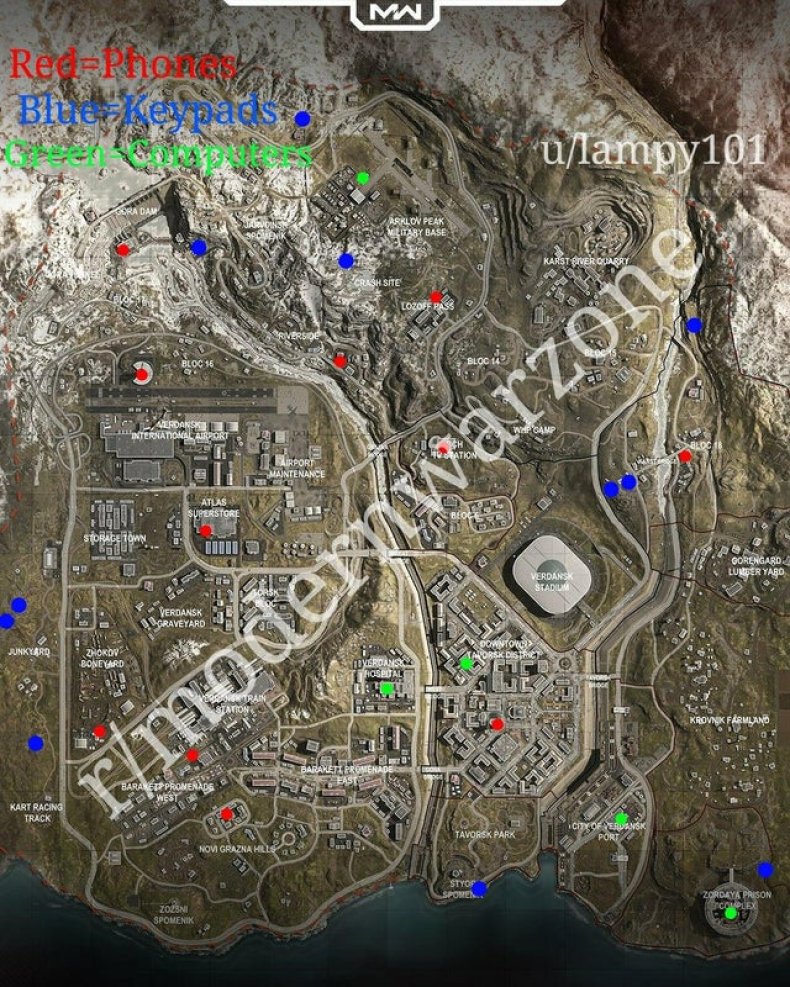 Call of Duty: Warzone Bunkers
To add to the mystery, there are hidden bunkers littered throughout the map as well. These discrete locales that currently cannot be opened either have a computer or keypad at their entrance. Players still don't know what they do or how to get inside, but, with this many reddit and Discord detectives on the case, that secrecy won't last very long. Currently there are five computer locations found at places like the Zordaya Prison Complex and Verdansk hospital. We also know of 10 keypad locations, including the Tracksite to the Kart Racing Track. Reddit user u/lampy101 and the "Modernwarzone" Discord have been working with the Warzone subreddit to catalog all the locations of bunkers and phones.
Call of Duty: Warzone Teddy Bear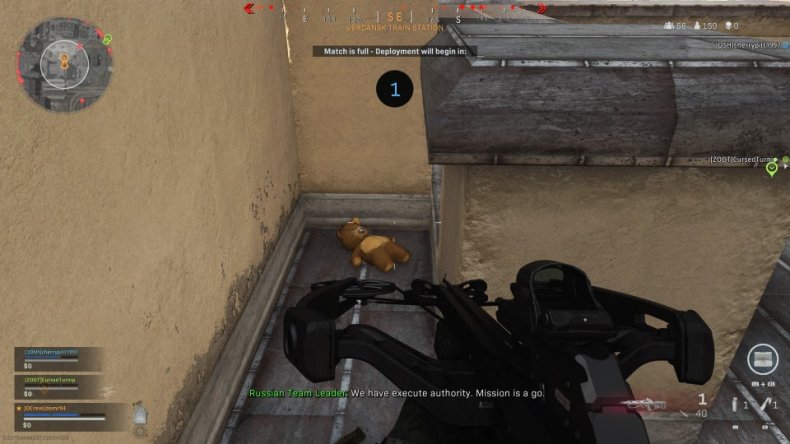 In every single Call of Duty game since Finest Hour, players have been able to find stuffed teddy bears littered throughout various maps. These stuffed animals started out as an homage to a developer's daughter who passed away and have quickly become a silent staple of the franchise. In Warzone, teddy bears can be found in specific spots. Reddit user OlympusZeus037 found a teddy bear in the train station, and the Call of Duty Discord found another on the roof of the tall building near the hospital.
There are still most likely plenty of Easter eggs yet to be uncovered, so we'll keep looking.