'Call of Duty: Warzone' FAMAS With Underbarrel Shotgun Broken, Fix Incoming
Call of Duty: Warzone and Modern Warfare players are losing their minds over a newly discovered FAMAS FR 5.56 bug that has the moderately popular assault rifle one-shotting players over close range and distance alike. Following an onslaught of compilations from noteworthy content providers, Modern Warfare's developers at Infinity Ward were compelled to address the issue. The team is, predictably, working on a fix.
"We've identified the issue with the FR 5.56 and are currently working on a fix," the Infinity Ward Twitter account posted Monday evening, "we'll share more details as they become available." That fix is still not live, of course, but it will likely be resolved as a serverside fix or full client patch over the next few hours.
While the FR 5.56 isn't insanely lethal on its own, the situation goes horribly awry when the gun is outfitted with the 12-Gauge Deputy Underbarrel. As seen in the clip below, it's possible to shred through hordes of opponents in Modern Warfare and Warzone with as little as one bullet consuming a full health bar from as much as 15 meters away.
The glitch has yet to be officially explained by Infinity Ward, but many players believe it has something to do with the slight distance buff the FAMAS received at the start of Season 5 earlier this month. The patch is documented to "increase [the] effective damage range for the FR 5.56," which some believe is inadvertently doubled when the aforementioned underbarrel is added. As for the FAMAS' place in Warzone specifically, players will only have a handful of shots with the gun before being forced to give it up for something else. With this in mind, it might help to equip the Munitions Box Field Upgrade to ensure your chosen loadout has the most ammo possible. If you're in standard multiplayer, however, be prepared to wreck shop to an unprecedented degree.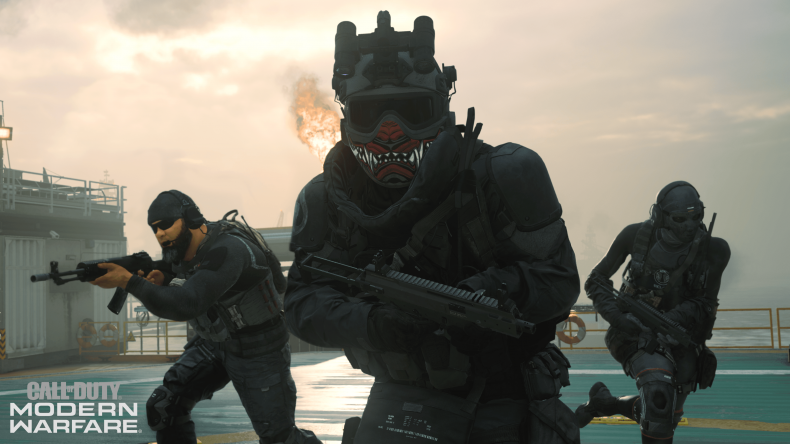 This isn't the first time in Modern Warfare's year-long history that an OP weapon had to be toned down by the game's developers. At launch, the infamous 725 Shotgun was shredding through players at a decent range months before Warzone made its surprise debut. More recently, many fans agree the MP5, M4 and GRAU remain unfair contenders in the current meta. But, while those guns tend to be more in the OP category, the FAMAS is utterly broken in its Season 5 state.
Call of Duty: Warzone and Modern Warfare are available now on PS4, Xbox One and PC.
Have you taken advantage of this insane FAMAS glitch? How long will it take for this gun to be nerfed? Tell us in the comments section!