'Call of Duty: Warzone' Haunting of Verdansk Halloween Event Start Time & Info
Call of Duty: Warzone is a few hours away from the debut of its first Halloween event, called the Haunting of Verdansk. Below, we reveal the event's expected start time and explain what you're likely to see once the Zombies-inspired festivities begin. We hope you're ready for some battle royale Halloween spooks, because they're right around the corner.
What time does the Haunting of Verdansk event start?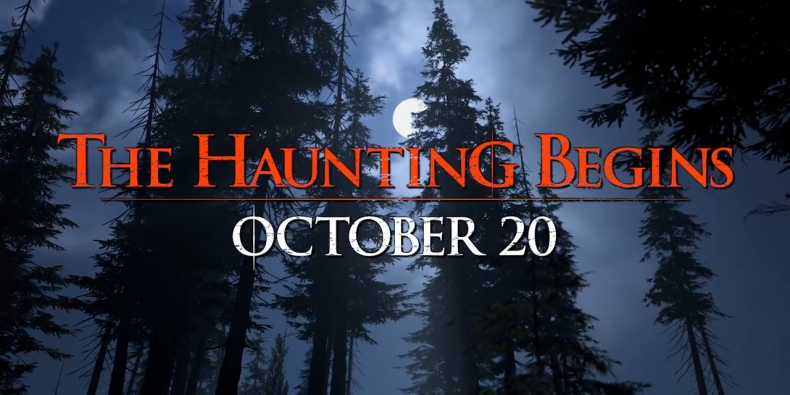 Following the release pattern of most recent Call of Duty evets over the years, the Haunting of Verdansk event is expected to begin October 20 at 1 p.m. EDT and end November 3 at 1 p.m. EDT. This start time was recently shared by the Call of Duty experts at Charlie INTEL.
It doesn't appear that a client-side update will be required to trigger the event, so you might only have to download a small game settings patch to hop into the action. Infinity Ward will likely reveal more details about the event in the coming hours, so we'll do our best to report those announcements if and when they arrive.
What to expect from the Haunting of Verdansk event in Warzone
Despite the fact that Infinity Ward has only offered a small hint that Haunting of Verdansk exists via the Season 6 trailer, dataminers have uncovered quite a bit about what the event is likely to contain. Here's a recap of everything we know based on official details and unofficial leaks:
Verdansk Night Mode: The tease screenshot and leaks alike suggest a night version of Verdansk will be a central part of the Haunting of Verdansk event. Under the new conditions, hotspots like Downtown and Stadium might be more fun to explore, thanks to the increased cover of darkness. There may also be a small night mode variant with a condensed lobby akin to Mini Royale.
Juggernaut at Night: One very powerful Juggernaut package drops, and players are alerted to its location. Once the Juggernaut racks up kills and is eventually taken down, a new package drops.
Zombies Royale: Also included is the Zombies Royale mode, which sounds like a cross between Infected and traditional Battle Royale. Once players are eliminated from the themed map, they turn into Zombies and can start accruing eliminations of human players. Take down enough humans, and you just might devour your way back into the match. As the amount of Zombies starts to become overwhelming, the few remaining humans have an opportunity to escape via helicopter. Should that extraction fail, it becomes a last-player-standing affair.
Zombies in Battle Royale: Outside the Infected-style mode, there's also evidence that Zombies might find their way into more traditional Battle Royale queues as well. In this case, it sounds a lot more like standard Warzone with an occasional PvE element.
Saw and Texas Chainsaw Bundles: As far as cosmetics are concerned, the main focus seems to be on bundles based on Saw and The Texas Chainsaw Massacre. For 2,400 CoD Points each, you can buy a Leatherface character skin, chainsaw gun, Billy skin and more. In other words, if you want some spooky styles during the event, you'll likely have to spend real money on them.
That's all we know about the Haunting of Verdansk for now.
Call of Duty: Warzone is available now on PS4, Xbox One and PC.
What are your thoughts on Haunting of Verdansk based on these details? Will you be grinding through the event content as soon as it starts? Tell us in the comments section!