'Call of Duty: Warzone Mobile' Seemingly Leaked in Activision Job Post
Call of Duty: Warzone is one of the world's most popular battle royale games, with more than 75 million global players. Following that success on console and PC platforms, it sounds like Activision might be gearing up to bring the experience to mobile devices too. In a new job listing the publisher directly mentions Call of Duty Warzone Mobile, making some kind of Android or iOS port a near guarantee.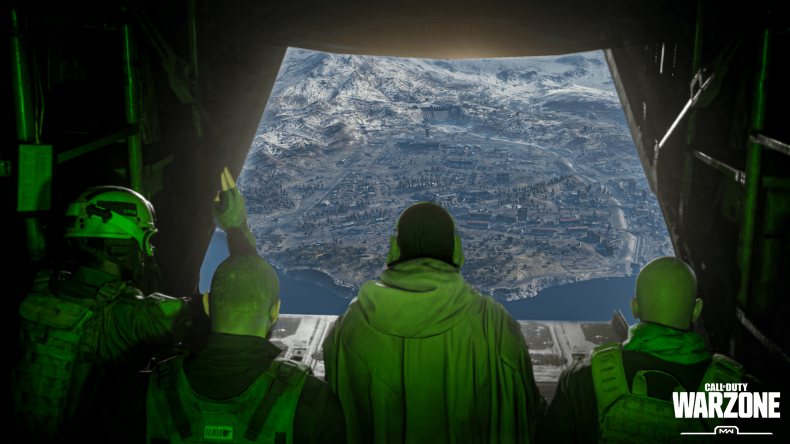 The evidence arrives courtesy of a listing for "Executive Producer, Features [WZM]" on Activision's official job board. While the mission description initially attempts to be vague on details by simply describing "a new AAA mobile FPS in the Call of Duty franchise," the air of secrecy is completely dropped by the time one reaches the bullet list of responsibilities. Here are some of the more noteworthy tasks.
"Harvest, adapt and deliver the essential features from Warzone console and PC into their best mobile instantiation"
"Improve upon the Warzone formula by proposing and producing mobile-specific additions and changes to features to ensure a best-in-class mobile experience that players will love"
"Serve as primary point of contact on Warzone Mobile leadership team for clarity and decisions on user-facing features, UX and overall quality"
That last bullet in particular is bold enough to call out Warzone Mobile by name, essentially confirming the app is in some form of development at an Activision-partnered studio. And, given the above description, it sounds a lot like the team will be responsible for fully recreating the existing Warzone experience in a way that works on Android and iOS devices.
Rather than be a separate port of its own meant exclusively for mobile players, what's being described here sounds like something much closer to the mobile version of Fortnite, which works in full conjunction with all other platforms to support crossplay and cross-progression on the go. A similar take on Call of Duty: Warzone would make a lot of sense given just how integral Warzone has become to the larger Call of Duty experience. The free download was recently leveraged to reveal 2020's Call of Duty: Black Ops Cold War and will continue its development into 20201 and beyond on current and next-gen platforms. The next logical evolution in that model, then, would be to bring it to the massive mobile market. This is especially true given that a bespoke mobile battle royale mode already exists in Call of Duty: Mobile. What's to follow in this case is presumably something different.
Following the example set by Fortnite, popular console battle royales being adapted for mobile devices is nothing new. After defining the battle royale genre in 2017, the dedicated PUBG Mobile experience made its debut the following year. Over at Electronic Arts executives have long teased that a mobile version of Apex Legends is in the works, but a full announcement or release window reveal has yet to take place.
It's quite strange, however, that a job listing would be this transparent in advertising an unreleased product. Generally posts of this nature try and fail to be secretive, but they don't often directly mention names. The openness of the source material suggests development on Warzone Mobile could be fairly early, and it may be awhile before we see any fruit from the aforementioned labor. That being said, being able to enjoy the full Call of Duty: Warzone experience from the comfort of your phone sure sounds fun no matter when it arrives.
Call of Duty: Warzone is available now on PS4, Xbox One and PC.
What are your thoughts on Call of Duty: Warzone coming to mobile? Would you play it on iOS or Android? Tell us in the comments section!