'Call of Duty: Warzone' Overwolf Companion Stirs Competitive Debate
Update: Following fan outcry the Warzone Companion app has been adjusted to provide far less of a competitive advantage. KD values are now only shown after the pre-match warmup, and average lobby KDs can only be viewed after a match is complete. Certain values have also been switched to estimations rather than exact stats. As a result of these changes, cheaters cannot be flagged before matches begin. See more details at Eurogamer. The original article is below.
----
Call of Duty: Warzone fans are in heated debate over a new tool that has gained traction on social media in the early days of 2021. The Overwolf Warzone Companion app, while billed as a basic stat tracker designed to hone one's skills, has the potential to cause a major disruption to competitive play and might get you banned if you decide to use it.
In simple terms, Overwolf Warzone Companion is a free, ad-supported application developed by codstats.net that displays live stats of your Warzone matches. This includes metrics of your own gameplay meant to improve your KD ratio through targeted measures.
Perhaps most critically, however, the Warzone Companion app also reveals intricate details about your competitors as well. By pressing alt+x in any lobby, it's possible to see overviews of the average KD of all players, or the KD ratios of specific teams or players one might face. The app also has tools intended to expose any cheaters in your lobby, too.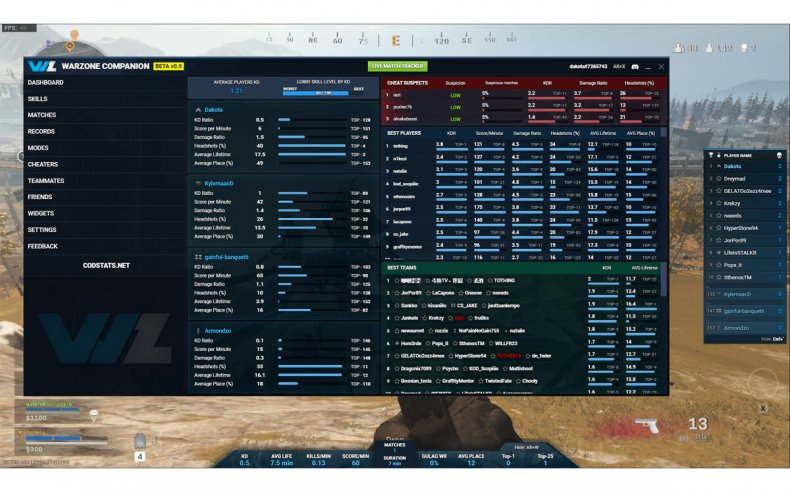 For a casual player of Warzone, this additional information may not mean much, but it can be used to great effect by high-level competitors who pay close attention to it. If you're looking to level up quickly, for example, you might surf through lobbies till you find one with a low enough KD ratio that allows you to dominate the competition. The prospects are even more chilling when it comes to Warzone tournaments with cash prizes that still leverage public lobbies. Competitors could use the Warzone Companion app to find pools of unskilled players to artificially inflate their score and raise their rank in the standings. When it comes to exposing cheaters, the unverified tools could lead to false accusations that result in others getting wrongfully banned.
At the time of this article's publication, Activision has not established a clear stance on the use of the Warzone Companion app, but there's hope among those in the community that its use is stamped out quickly.
In taking a cursory glance at Reddit, some users have noticed a potential link between account bans and use of the tool, but the data is not yet widespread enough to confirm a concerted effort to curb its use entirely. So far, the Warzone Companion app has been downloaded more than 70,000 times, and that number could rise considerably if it becomes a necessary evil to staying competitive.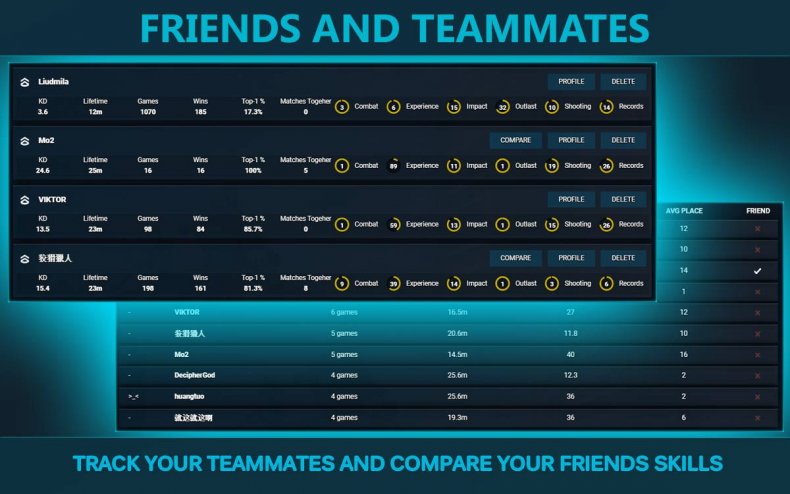 The Warzone Companion app is nothing new for Overwolf, which now boasts a millions-strong user base since being established in 2010. Overwolf is a platform designed to let developers create extensions for well-known games, and similar extensions currently exist for popular shooters like Valorant and Rainbow Six Siege as well.
Despite assurances from Overwolf that the software from its app store won't result in bans, there's anecdotal evidence to suggest the extensions are occasionally, intentionally or not, flagged by certain titles as a hack. The situation with Call of Duty: Warzone remains unclear, but we imagine the Call of Duty League and other competitive bodies may have something to say about it in due time.
Call of Duty: Warzone is available now on PS4, Xbox One and PC.
What are your thoughts on the Warzone Companion app from Overwolf? Should using it result in a ban? Tell us in the comments section!