'Call of Duty Warzone' Release Date Confirmed, Plus Leaked Maps and a Peek at Battle Royale Mode
Warzone, the latest Call of Duty battle royale mode, just had a whole payload of leaks shown off to the public. The highly hyped map has had small leaks released throughout the past few months, but now we have a better grasp on what we will be playing.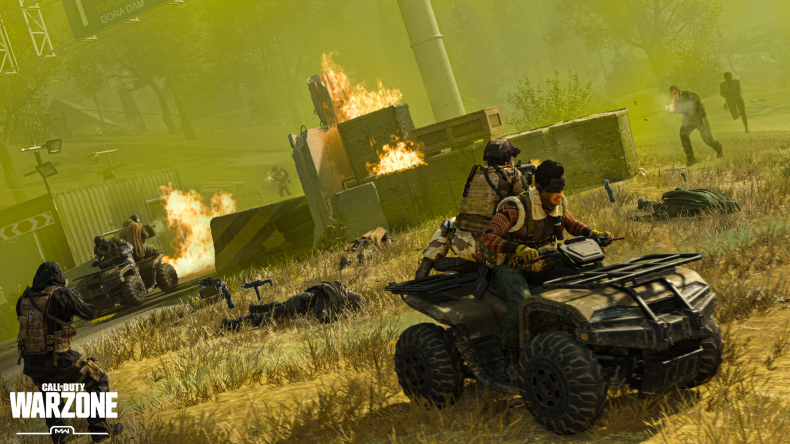 Call of Duty Warzone Gameplay
A YouTuber who goes by Chaos was invited to a pre-release event for Warzone and created a video summarizing his experiences. The video was unlisted and put on a playlist where one of his fans or viewers managed to find it. The video was quickly taken down, but the gameplay footage quickly made its way around the web.
Warzone is your traditional battle royale game mode, except there are 150 to 200 people in one map. You also start off the game with a pistol, allowing players to be a bit more aggressive in the early parts of the game. The free-to-play game mode will be cross platform, allowing PC and console users a chance to drop into the same match, which will be a major selling point.
The entire map is based off of old Call of Duty moments and places, allowing those that understand the series to feel a sense of nostalgia. Here are the places we know Warzone will have.
• Dam
• Military Base
• Quarry
• Train Station
• Hospital
• Downtown
• Airport
• TV Station
• Storage Town
• Park
• Port
• Promenade East & West
• Hills
• Superstore
• Boneyard
• Stadium
• Lumber
• Farmland
• Prison (Gulag)
The Gulag is an interesting mechanic, allowing users that perish within the first half of the match to duel one-versus-one for a chance at a second life. You can also purchase respawn tokens for cash, along with kill streaks that let you
Call of Duty Warzone Release Date?
Warzone will release on March 10 at 3 p.m. EST. for all players to enjoy, even if they don't have Modern Warfare installed or purchased. Those with Modern Warfare will be able to play the game mode one-time before the launch at 11 a.m. EDT.
On the Classified tab in the Modern Warfare client, there's a countdown that will unlock at March 10 at 11 a.m. EST.
Past battle royale game releases like Apex Legends appeared out of nowhere shortly after they were announced. The quickest way to build up hype for your title is to let players jump straight in instead of salivating for months over what they might be able to play.
We will be keeping a close eye on Warzone and hopefully we all get to jump straight into waves of massive combat tomorrow.