'Call of Duty: Warzone' Update 1.31 Fixes Stim Glitch and More—Patch Notes
Call of Duty: Warzone update 1.31 has arrived to fix the latest iteration of the Stim glitch and a few other minor problems related to XP payouts, weapon reloads and more. While none of the tweaks completely alter Warzone as players know it, the small patch brings a bit of polish to a battle royale experience that's been under fire in recent weeks. Read the full patch notes below courtesy of the latest Treyarch blog post.
Call of Duty: Warzone update 1.31 patch notes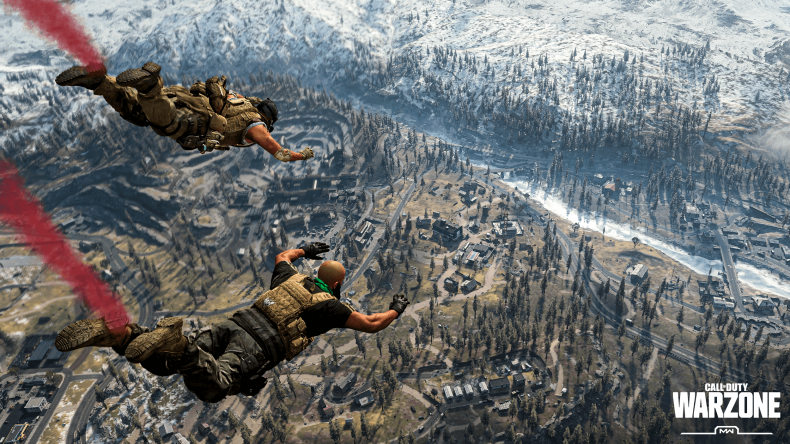 GENERAL
New fix to remove infinite stim glitch

Issue stemmed from player getting stuck in throwback state after throwing back a live grenade

Adjusted match bonus and kill XP reward of Kingslayer mode to be more in line with Verdansk BR

This is part of our continued effort to normalize XP rewards across our various game modes
WEAPONS
Adjusted the timing of ammo replenishment during empty reloads for BOCW weapons
OPERATORS
Certain operator missions for Stitch should now track as intended
GUNSMITH
Fixed visual for the "Heavy Handed" Sledgehammer in the Player Armory
BARRACKS
Fixed issue where at high prestige levels, progress towards next level shown in Barracks Seasonal Progression did not match what was shown on the top banner of the main menu
STORE
Removed Tier Skips from Modern Warfare Bundles
Previewing Bruiser Cord watch in the Hot Shot Bundle will now display correct watch
Fixed various minor issues including images, icons, and names
BUG FIXES
Fixed a crash that occurs when launching the game due to changes being made to Windows GDI32
The biggest feature of this very targeted Warzone update is, of course, the latest attempt to curb the ongoing war against Stim glitches. In what was the fifth or sixth iteration of the glitch—depending on who one talks to—players could essentially cycle through frag and gas grenades in order to trick the game into giving them unlimited Tactical Equipment. The maneuver was fairly similar to other Stim glitches we've seen in the past, but it shouldn't function anymore once this latest update is installed. Secondary to that is the long-awaited adjustment to broken reloads for certain weapons as well. After today's patch, Black Ops Cold War weapons shouldn't have a slight negative impact on reloads and sprinting like they used to.
The fixes found in update 1.31 arrive during a turbulent few weeks for Warzone. On top of the ongoing fight against Stim glitchers, the game's developers at Raven Software also had to confront criticism from competitive players who have quit playing due to an abundance of hacking in standard lobbies. While Activision made waves earlier this week by banning as many as 60,000 hacker accounts, today's update corrects negative player perception even further by addressing the smaller plosh-based problems that have cropped up. Most Warzone players would agree the game is still a bit of a mess, but this small update should make your matches slightly less messy.
Call of Duty: Warzone is available now on PS4, Xbox One and PC.
What are your thoughts after installing update 1.31? Is the Stim glitch truly gone? Tell us in the comments section!