'Call of Duty: Warzone' Update Nerfs DMR, MAC-10 and More - Patch Notes
Call of Duty: Warzone got a serverside update on January 6, and it's designed to nerf some of the most overpowered weapons in the game. Following the mandatory installation, the DMR, MAC-10 and others will be slightly less potent than they used to be. The patch notes were revealed by the game's developers at Raven Software via Twitter on Wednesday morning.
Call of Duty Warzone January 6 Settings Update Patch Notes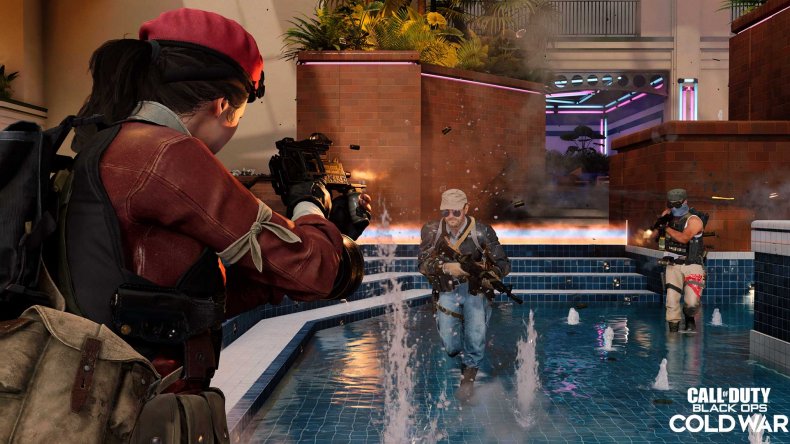 DMR 14 - Reduced headshot damage, increased recoil
Type 63 - Reduced headshot damage, increased recoil
MAC-10 - Decreased headshot multiplier
Dual pistols - Increased hip fire spread, decreased damage range
As this is a Game Settings Update and not a traditional client patch, players won't find the download by highlighting their Warzone app and checking for updates on their console's home screen. Instead, all you've got to do is launch Warzone and you'll be instructed to restart your game to install the patch before entering your first lobby.
It should also be noted that while this patch involves weapons that are also available in Black Ops Cold War multiplayer, the above-listed balance tweaks are only applicable to Warzone. If you've enjoyed how these guns function in Black Ops, you'll be glad to know there are no changes there at this time.
For those who follow Warzone closely, however, these high-profile nerfs have been a long time coming. The cases of the DMR and Type 63 were especially troubling, as both weapons were essentially a two-shot kill as long as your first shot was a headshot. This change makes headshots with these guns a bit more challenging, but it doesn't do much to rectify the high damage percentages in other parts of the body. With that in mind, it's unclear if this initial nerf will truly be enough to place the DMR on a level playing field with other rifles.
A setup that did get its damage cut, though, are the Dual Pistols, which should take a few more shots to vanquish foes than they used to. Similar to what we've seen from other early 2021 game updates, the changes in this recent Warzone patch aren't exactly massive. At the very least, they go a long way toward addressing the biggest community concerns voiced over the holidays.
There's certainly more work to be done, but this update should make Warzone slightly more stable before the mid-season update arrives in the coming weeks.
Call of Duty: Warzone is available now on PS4, Xbox One and PC.
What do you think of today's Warzone weapon balance update? Does this patch address your most pressing concerns? Tell us in the comments section!