'Call of Duty: WWII' Finds a New Enemy: Nazi Zombies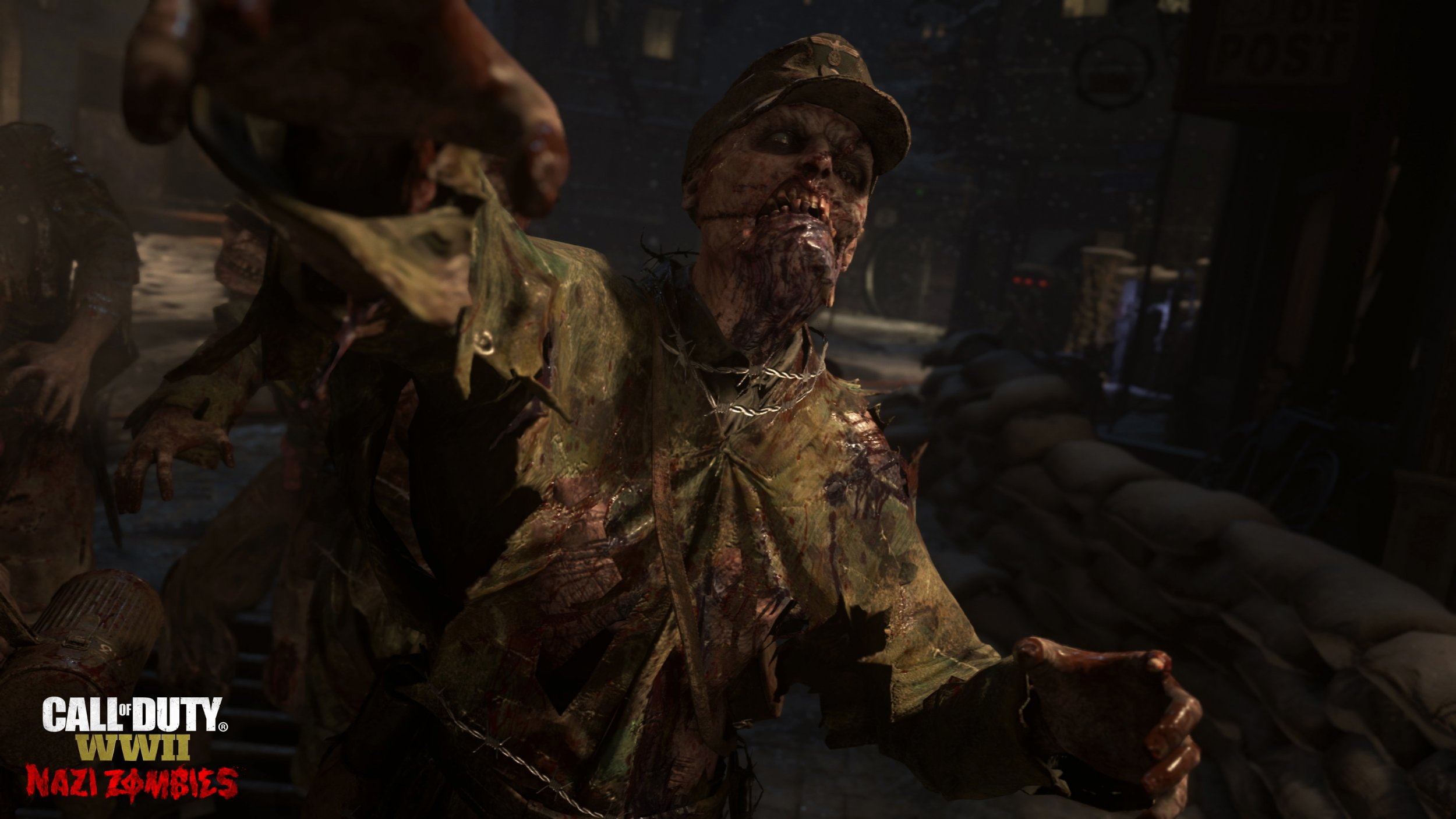 Call of Duty is the most successful first-person shooting game franchise in history. This fall, it returns to its military roots with its first World War II setting in almost a decade. In that time it has become well-known for something else: zombies. Fans know that zombies are nothing new to the Call of Duty franchise, but the developers are looking to change how Call of Duty players experience the familiar zombie genre. A newly revealed expansion to this fall's Call of Duty WWII, titled Nazi Zombies, aims to be the best yet.
Nazi Zombies, formally announced at San Diego Comic Con last week, brings an original co-op mode with an original story to Call of Duty this November. The bulk of Call of Duty: WWII will deal with real-life events, so the Nazi Zombies team were tasked with creating a story within that universe.
"With Sledgehammer Games, making a very authentic, and very historically-based World War II game, we felt it would be a lot of fun telling a story in the shadow of that universe," Cameron Dayton, creative director of Nazi Zombies, told Newsweek. "Incredible stuff happened there in history, and there's this little corner of the story that we can have fun with."
The Nazi Zombies story will bring four very different characters from different sides of the conflict together to attempt to recover priceless works of art stolen by the Axis powers. They travel to the village of Mittelburg, Germany, which holds a shadowy, secret key to an unimaginable and monstrous power.
"Really, by rooting it in with some actual events it would make a scarier story. Feeling like a zombie is in your backyard is scarier than a zombie in Narnia," Dayton said. "There's something very tangible and a feeling of something's right around the corner."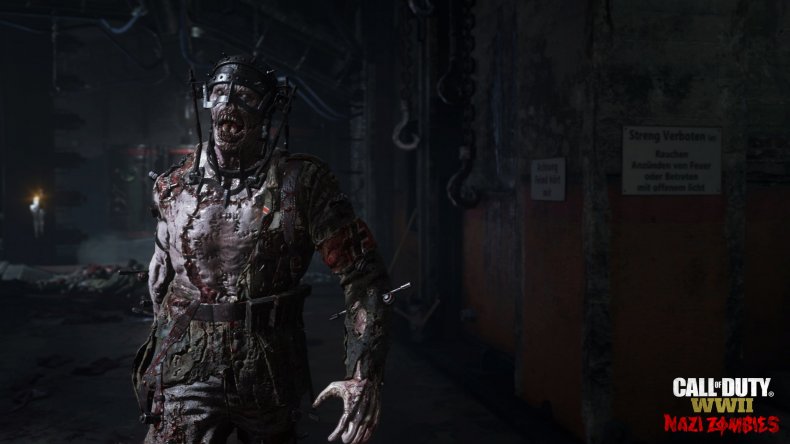 Sledgehammer Games has done horror games in the past. It was the studio behind the storytelling in Dead Space, a 2008 survival-horror sci-fi game, and has been involved in the Call of Duty franchise before (developing Call of Duty: Advanced Warfare and co-developing Call of Duty: Modern Warfare 3 with Infinity Ward) so the team does have experience.
However, longtime Call of Duty players may feel a difference when playing Nazi Zombies and the team is cranking up the scare factor for this one.
"The biggest difference for us, from a player experience, is that we're very scary," Jon Horsely, executive producer of Nazi Zombies, said. "We'll be the scariest zombie mode we've ever done. We've created the cast, audio, zombie design and story, all in the service of building tension and creating fear. All using the strong pedigree the studio has with horror games, coupled with their expertise with Call of Duty, lets us kind of meld that together and get a good fear-pot boiling."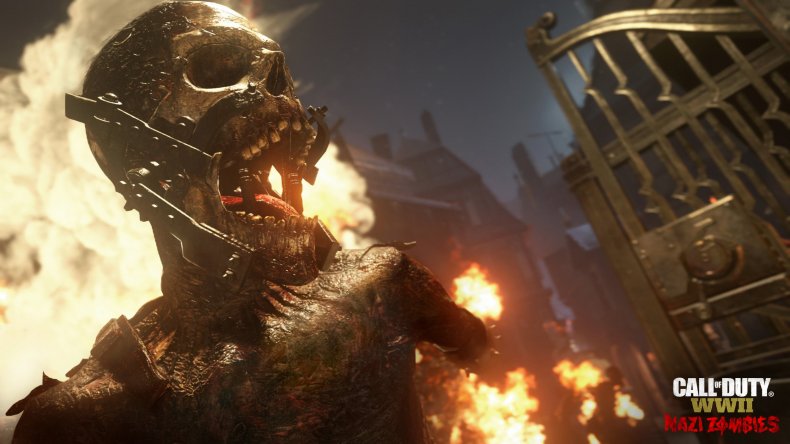 But just the sight of the zombies wasn't enough for the Sledgehammer team. There is a method to making the Zombies mode terrifying on a lot of different levels..
"It's like humor, you can't scare people all the time, you can't tell the same joke over and over again. So we're careful to build the tension break it, build the tension, break it," Horsley said."Grown men don't normally get scared, but in the studio you'll have guys come out and say 'I was just playing the game a second ago that scared the shit out of me.' Having a grown man telling you that the hairs raised on their necks it is rare to achieve that."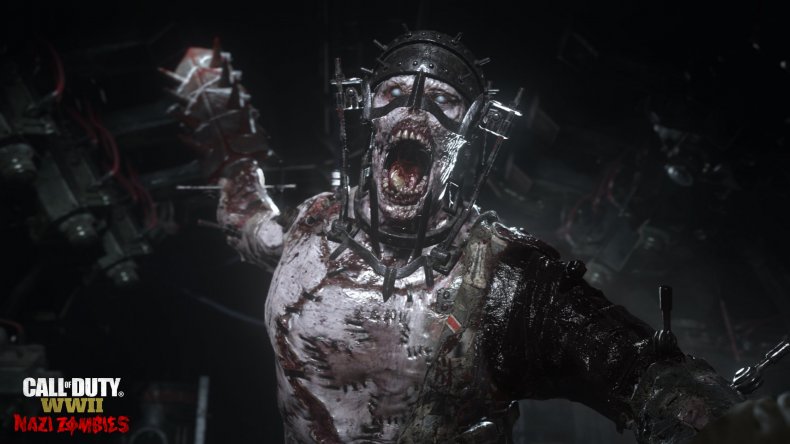 Scaring grown men aside, the Nazi Zombies team promises that Call of Duty players, old and new, will be able to jump in and enjoy it. Dayton and Horsely are assured new players will be able to follow this story while longtime Call of Duty players will be rewarded with easter eggs and layers of complexity that they come to expect.
"If you're a big Call of Duty fan but if you've never dipped your toes into the zombie mode, this is the one you'll want to try, this is the one you'll want to give a chance. We made sure that everyone is going to get it," Dayton said. "Everyone is going to understand why this is such a phenomenon. We are also going to straight up say, this is the scariest mode you'll ever see. I won't recommend playing this game with the lights off on your first time through."