Call in the Feds: Baltimore Asks for Justice Department Review of Police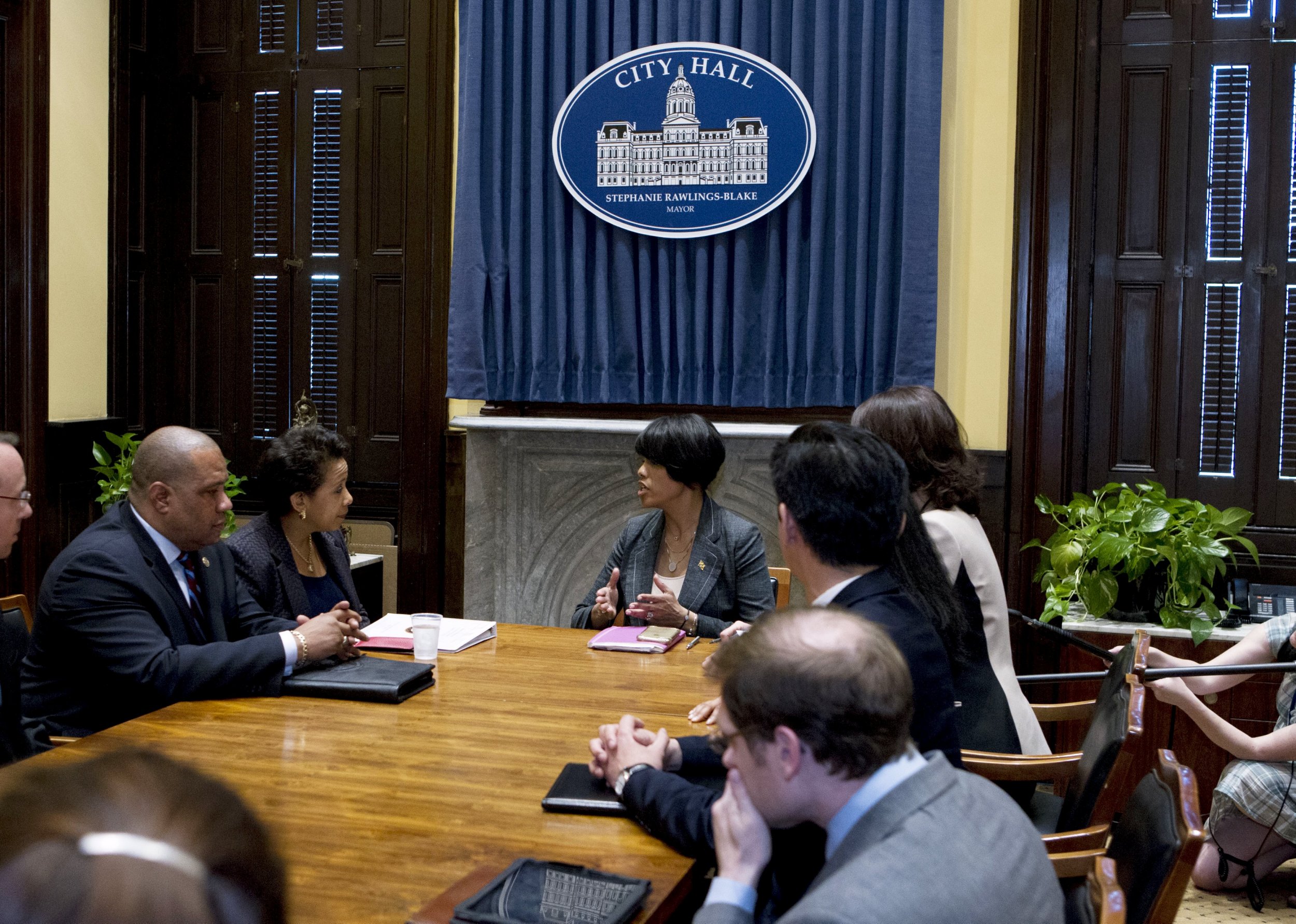 (Reuters) - Baltimore will ask the Justice Department to investigate its police department for civil rights violations after the death of a black man from injuries sustained in police custody, Mayor Stephanie Rawlings-Blake said on Wednesday.
The review will look into police "patterns and practices" and potential violations of the U.S. Constitution's Fourth Amendment, which bars unreasonable searches and seizures, Rawlings-Blake told a news conference.
"We cannot be timid in addressing this problem, and I am a mayor that does not shy away from our city's big challenges," she said.
The request follows the death last month of Freddie Gray, a 25-year-old man who died of spinal injuries after being arrested by police. His death sparked protests and a day of arson and looting in the largely black city, and six officers were charged last week.
A Department of Justice spokesman was not immediately available to comment. Rawlings-Blake's announcement came a day after Attorney General Loretta Lynch visited Baltimore.