Call Grows for Seattle Mayor to Resign Over Floyd Protests, CHOP Response
After incidents of excessive force by police during protests over the death of George Floyd in Seattle, Washington, local Democrats are calling for the resignation of Seattle Mayor Jenny Durkan.
Durkan faced harsh criticism from residents and lawmakers alike after members of the Seattle Police Department (SPD) fired tear gas and other less than lethal munitions at protesters. Some progressive leaders have accused Durkan of being unwilling to listen to protesters. Members of three legislative districts in Washington have passed resolutions favoring Durkan's removal from office.
"Mayor Durkan has shown no ability or desire to rein in the SPD or protect peaceful protesters," read the resolution from the 36th District, which was passed Wednesday. The resolution also alleges that Durkan "has failed to uphold the values of the Democratic Party, has failed in her responsibility to keep the people of Seattle safe, and has lost the trust of the people of Seattle."
Members of the 36th District Democrats said that if Durkan does not willingly resign from office, that the City Council should "use their powers of impeachment to remove her from office."
Newsweek reached out to Durkan's office for comment.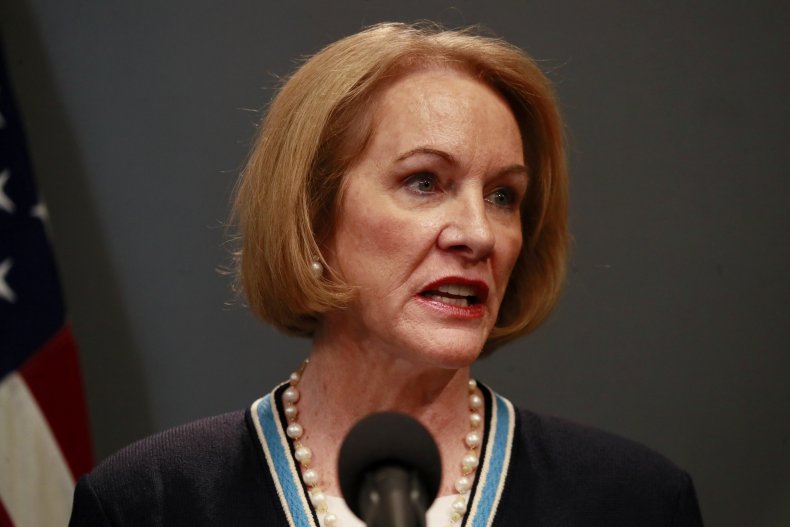 Online petitioners have asked Seattle residents to contact their council members in an effort to see Durkan ousted. In a sample letter provided by the petition writers, council members asked to "stand together in a clear signal to Mayor Durkan that her divisiveness, gaslighting, and threats to your colleague will not keep you from doing the real work of leading this city forward. The Mayor has shown clearly that she is both incapable and actively hostile to doing so."
Durkan was also criticized by some for her handling of Seattle's Capitol Hill Organized Protest (CHOP) area, where people occupied six blocks of city property for approximately two weeks. Seattle police cleared the area at Durkan's directive after a series of shootings in the area.
"It was clear many individuals would not leave and that the impacts to the community could not be reduced," Durkan said in a July press conference. "Public safety could not be improved until they did leave."
Council member Kshama Sawant decried Durkan's decision, saying that "all these attacks are attacks on the Black Lives Matter movement."
Sawant has been vocal on her opinion that Durkan should be removed from office. In June, Sawant took part in a protest march to Durkan's residence. During the march, Sawant told the crowd "Mayor Jenny Durkan must go." Sawant said she had "pledged" to bring articles of impeachment against Durkan.
Durkan responded by asking the city council to investigate Sawant. In a June letter, Durkan pointed to Sawant's involvement in the march, describing Sawant as "a Councilmember who potentially uses their position in violation of law or who recklessly undermines the safety of others, all for political theatre."
Durkan's request was denied in July. Council President M. Lorena Gonzalez said that the social environment called for lawmakers to work together.
"The public airing of issues amongst and between independently elected officials will not advance solutions on the deepening needs of our constituents," Gonzales said in a statement.