'Call of Duty: Modern Warfare' Season 4 Release: What Time Does the Battle Pass Start?
Call of Duty: Modern Warfare finally has a release date of June 11, so we're here to recap the big details you need to know about the forthcoming Battle Pass. Are you wondering when the update is expected to go live and the season is planned to start? You've come to the right place.
What time does Call of Duty: Modern Warfare Season 4 start?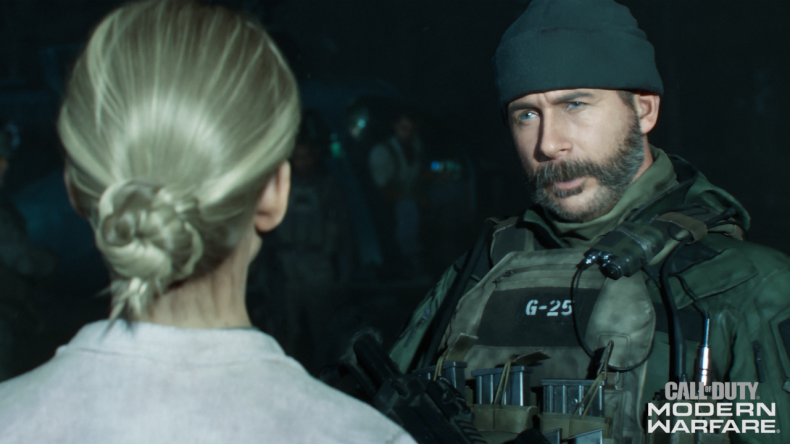 Following up from Infinity Wards's official announcement that Modern Warfare Season 4 is slated to begin June 11, the presumed version 1.22 update will go live around 2 a.m. EDT June 11 in both Modern Warfare and Warzone. Players should not expect the traditional Call of Duty 1 p.m. EDT deployment time, as the game's developers are still trying to reduce internet congestion at peak times during the COVID-19 pandemic.
What to expect from Call of Duty: Modern Warfare Season 4
Activision has been pretty mum with regard to the Season 4 content players can expect to see, but here's a recap of the latest leaks spreading across the internet over the past few days. While not guaranteed to be accurate, you'll likely get to experience quite a few of these additions very soon.
New Operators: Captain Price is the highlight Operator of the Battle Pass, and it's believed he'll be followed by Gaz later on in Season 4. There's even evidence that Bucket Hat Price may be the Tier 100 skin.
New Weapons: The new Battle Pass will also bring new weapons to Modern Warfare and Warzone. There are lots of leaks in this Reddit thread from JeaneJWE, but a few guns in particular seem to be getting the lion's share of the attention.

Vector: An SMG with high fire rate, damage and accuracy but poor range and control.
Galil: An Isreli AR similar to the AK. It's a good all-around weapon with a slight focus on damage and control.
Akimbo Blades: We've seen Combat Knife skins in the past, and this is a new one.

New Maps: The maps part of the equation gets a bit dicey, but names like Scrapyard and Hardhat seem to be popping up a lot in the latest update files. These may be the start of the Season 4 content drops, with more due in the future.
Warzone Changes: Battle royale fans can expect HUD improvements, a Grau nerf and maybe even a few cool map changes.
New Master Calling Cards: Dataminers have found new Master Calling Cards in the latest update files, but it's not clear how to get them.
Again, all leaks should be taken with a grain of salt, but these bullet points should paint a broad brush of what players might see during the entirety of Season 4. We'll know a lot more when Activision reveals the full details and releases the version 1.22 patch notes.
Call of Duty: Modern Warfare is available now on PS4, Xbox One and PC. Season 4 begins June 11 at 2 a.m. EDT.
What do you want to see during Modern Warfare Season 4? Are you excited to play as Captain Price in Verdansk? Tell us in the comments section!