'Call of Duty: Modern Warfare' Update 1.24 - How to Preload Season 5
Call of Duty: Modern Warfare update 1.24 is on the horizon, with the new patch kicking off Season 5 for the main game as well as Warzone battle royale. In an unprecedented move, the new content is available to preload now, exclusively on PS4 as a 36GB download. Want to get an early jump on things before the update officially goes live Wednesday morning? We've got you covered.
How to Preload Modern Warfare and Warzone Season 5
Preloading for Modern Warfare and Warzone update 1.24 began early Monday morning, with select PS4 users getting the opportunity to download the new content in advance. For those who had been actively playing the game, the patch came through as an automatic update just like any other. Now, however, the download should be available for anyone who wants it.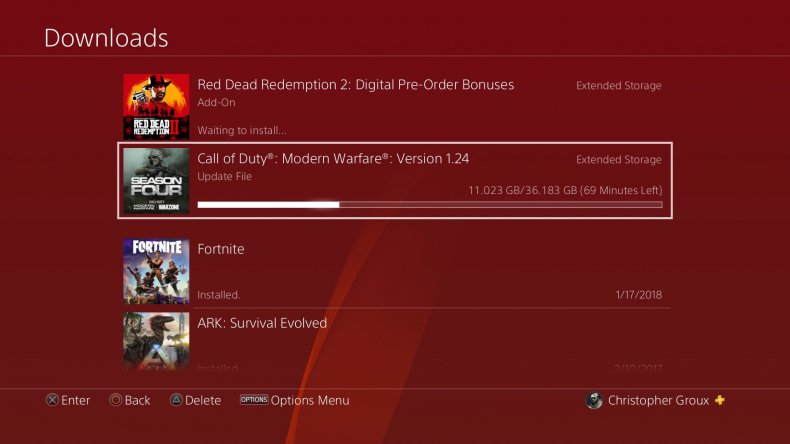 If the 1.24 update doesn't install automatically, an alternate way to trigger the Season 5 download is to press the "Options" button on your DualShock 4 while hovering over the Modern Warfare or Warzone game icon. Select "check for updates," and you should be prompted that an update is available for download. From there you can watch the download progress via the Notification window or just leave your PS4 and do something else while the DLC is delivered.
If you manually "check" for update" and the 1.24 download still doesn't appear, it should be noted that this is a pretty unprecedented circumstance in that this is the first time, to our knowledge, that a standard game update has been available for preload. As such, there are expected to be some shortcomings along the way.
According to information provided by Activision Support as referenced by Charlie INTEL, the Season 5 preload is expected to be released in two waves, with the first one happening on Monday and second one going out for everyone else Tuesday morning. We got our update on Tuesday, but it's still technically possible the publisher may have changed its plans and limited the preload further.
It should also be reiterated that the Season 5 preload is currently exclusive to PS4 and is thus not possible on Xbox One or Battle.net.
Can I install update 1.24 early?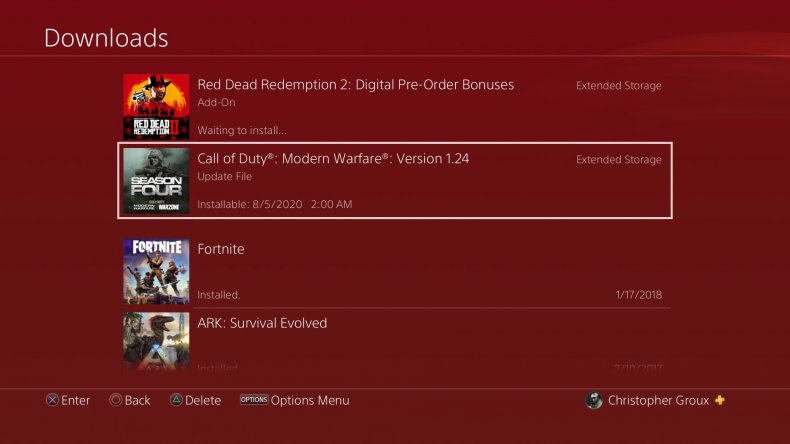 While the Modern Warfare Season 5 content can be downloaded ahead of time, you won't be able to install it until around 2 a.m. EDT August 5 when the new Battle Pass is expected to go live. That much is displayed on PS4 via the "Installable: 8/5/2020 2 a.m." message next to the download in the Notifications area. It's not possible to press "Options" to manually install the patch until that time. Thankfully, however, it should only take a few minutes to install the Season 5 update now that the content has already been sent to your console.
Call of Duty: Modern Warfare is available now on PS4, Xbox One and PC.
What are you most excited to see during Modern Warfare Season 5? Has your preload started yet? Tell us in the comments section!